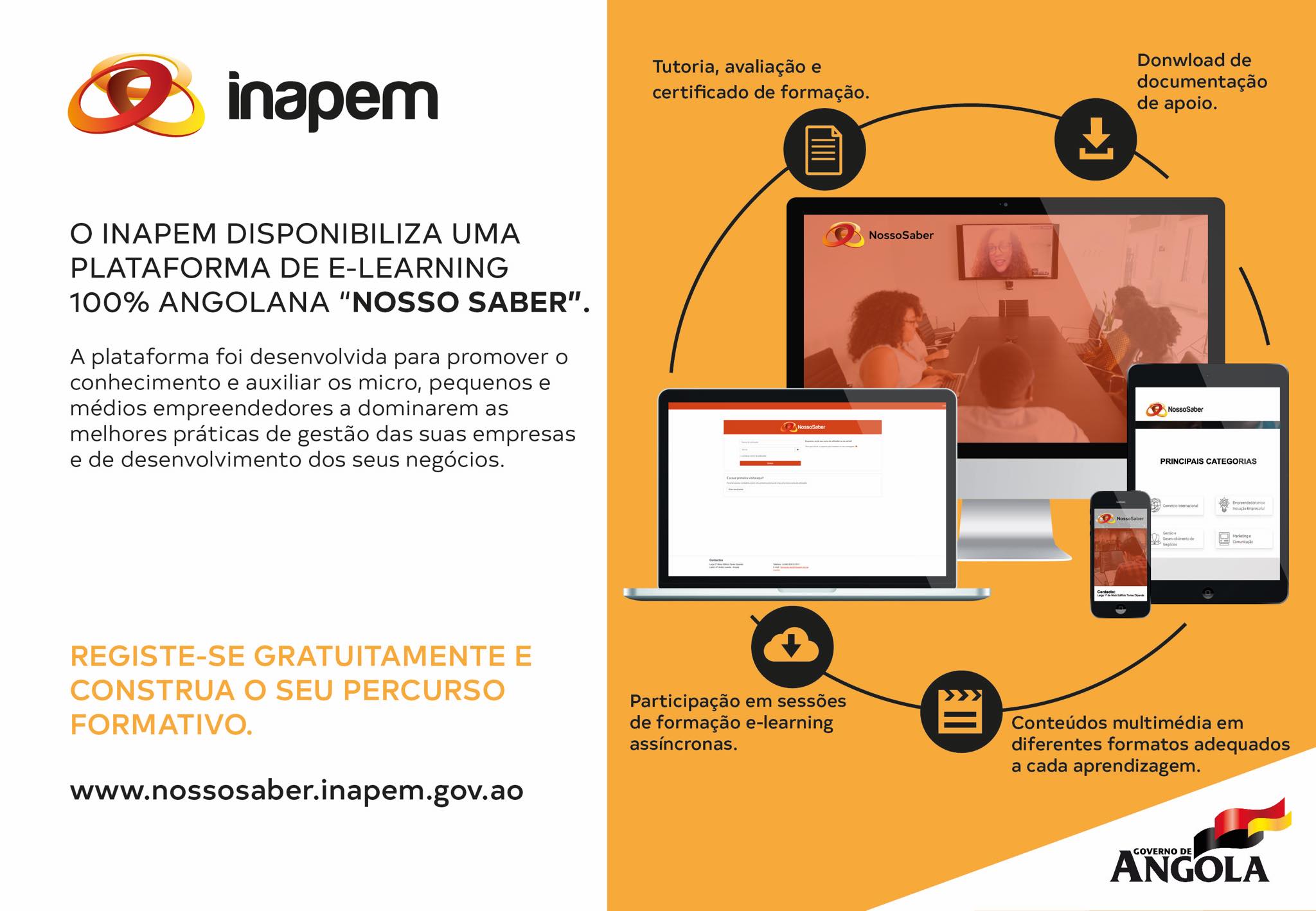 Distance learning is an unusual practice in Angola, since in the country there are still some barriers that may allow the connection between students and training centers and beyond.
With a view to changing this paradigm a little, and leveraging the growth of companies that partly depends, on the quality of service providers they can access. Currently, Angolan companies find it difficult to find the right partners to grow their business.
To respond to this need, INAPEM has created two new digital platforms to promote growth and help micro, small and medium-sized Angolan entrepreneurs to master the best practices of managing their companies and developing their businesses.
These are the "Rede INAPEM" and the platform "Nosso Saber".
The INAPEM Network will allow the company and service providers to register and search for potential business partners across the country. Through the website, service providers will be able to apply for a certificate issued by INAPEM that will give confidence to companies that provide various services in areas such as accounting, training, law, etc. The "Nosso Saber" platform, on the other hand, was developed to encourage the growth of production in Angola through the training of national business promoters.
In practice, the platform allows you to participate in training sessions e-Learning asynchronous, Sharing of multimedia content in different formats suitable for each learning and download support documentation. These two important instruments will be made available to national entrepreneurs from next Wednesday, 3 June.