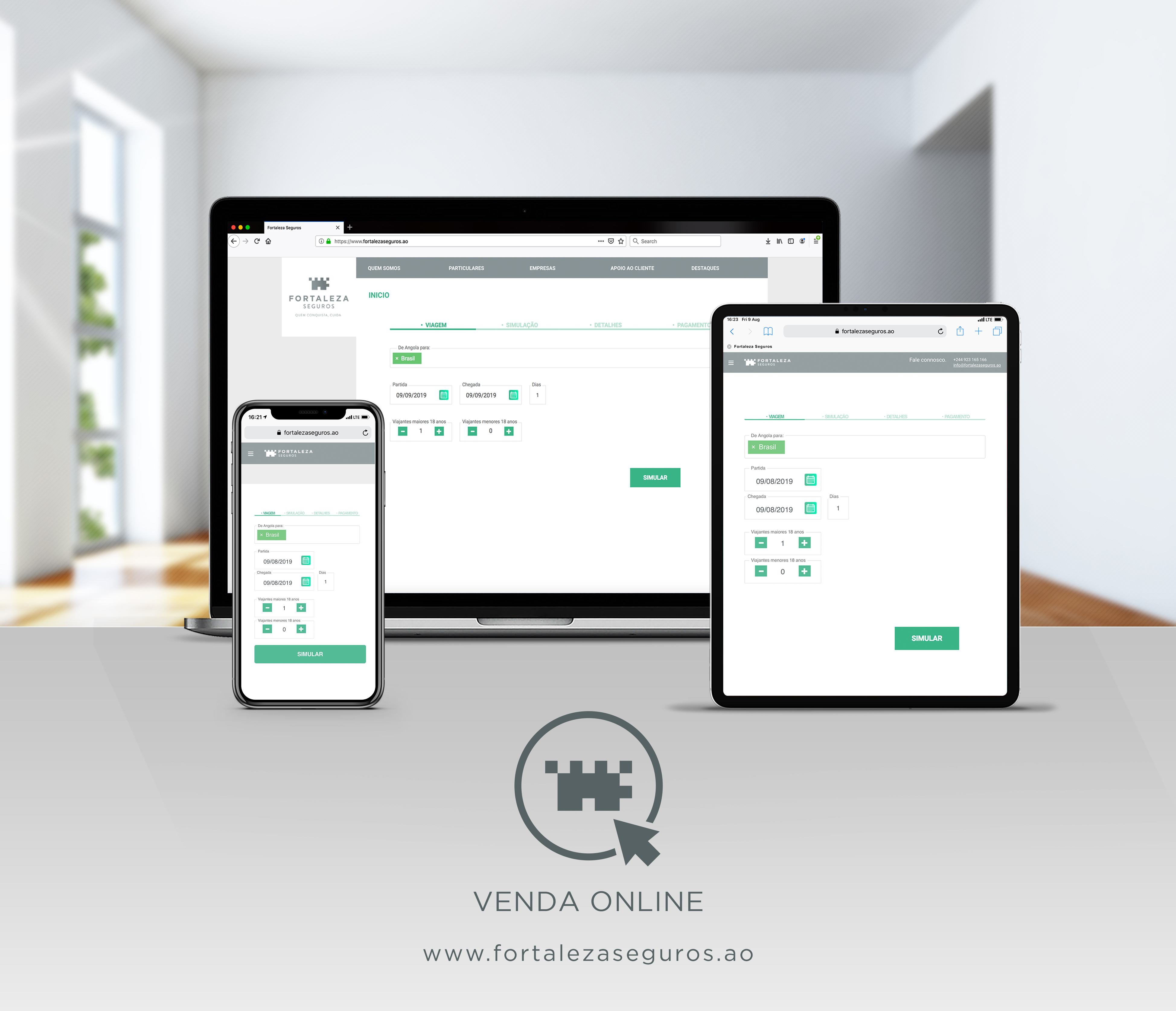 A Fortaleza Seguros, which entered the Angolan insurance market in 2016, has just launched the first online insurance selling platform in Angola. The online insurance platform is available on the company's website and allows you to purchase insurance in real time, 24 hours a day.
The new platform can be conveniently used on any computer, mobile phone or tablet with internet access and no need to install any application. Travel insurance was chosen for the first phase of the online insurance platform that aims to offer a new and improved insurance buying experience, however the expansion plan foresees the inclusion of other Fortaleza insurance.
At a time when more and more people are buying their air tickets online, Angolan travelers and residents of Angola can now buy their travel insurance anywhere in the world in real time and independently without need to move to a physical location.