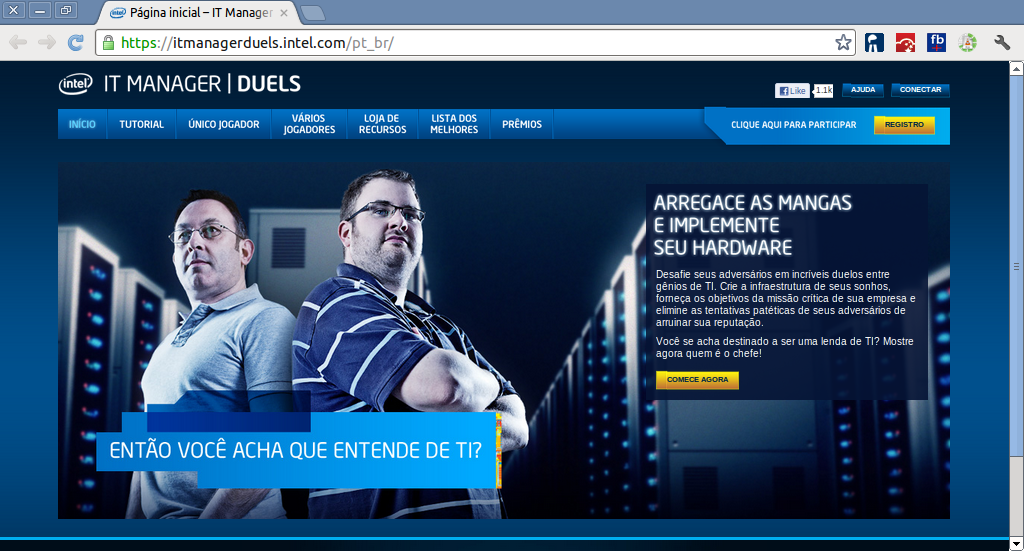 Now IT managers and students have a new reason to spend more time "playing" on the internet, Intel has just launched IT Manager Game 3.0, an online game that simulates the day-to-day life of a company where you are the "Boss" of ICTs.
It can be played individually or as a team (very good for joining the work people) the goal is to add more and more points in the career and reach "List of the Best".
"IT Manager Game 3.0 gives IT professionals and students the opportunity to learn the skills required of an IT manager and share their results with other players," explains Marcelo Fernandes, corporate marketing manager at Intel Brazil. The game also suggests challenges to the player, as it simulates situations such as virus attacks and team management, in addition to providing a sense of management and decision-making power. "It is necessary to decide the priorities in the use of the budget, as well as to control the variations of mood of the team members and to keep continuously updated, for example. Just as in the corporate world, IT Manager Game 3.0 shows how Intel's high-performance solutions can help professionals achieve their business goals, "says Fernandes.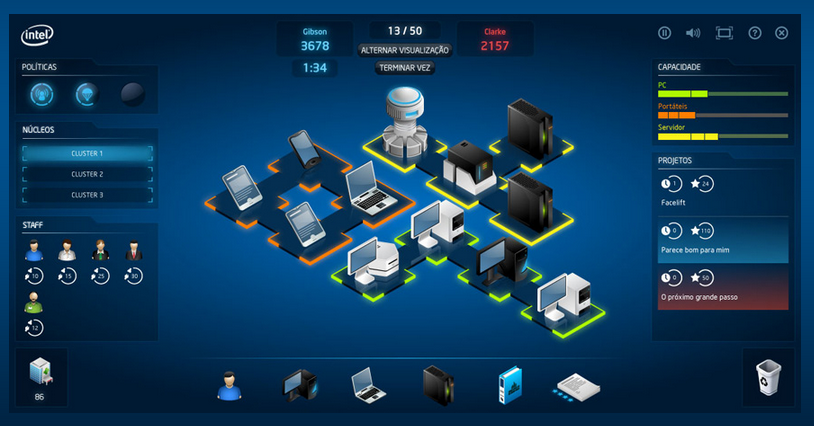 The game, which starts with simple challenges, becomes more challenging as the company grows. In addition, there are mini-games in parallel to the main game, which involve simulating the need to eliminate viruses and protect the company from malicious attacks by hackers.
The IT Manager Game 3.0 also shows, in real time, the ranking of the leaders of the game and the list of the most profitable virtual companies. In addition to fun, Intel's online simulator provides a fun overview of the problems and needs of the management of personnel and budget control of a technology department.
The IT Manager Game 3.0 is free and to play just register in https://itmanagerduels.intel.com/pt_br.
About Intel
Intel, the world leader in silicon innovation, is also a leader in the manufacture of computer, networking and communications products. More information about Intel is available at www.intel.com/en/pressroom/index.htm
Source: Intel - Next Generation Center