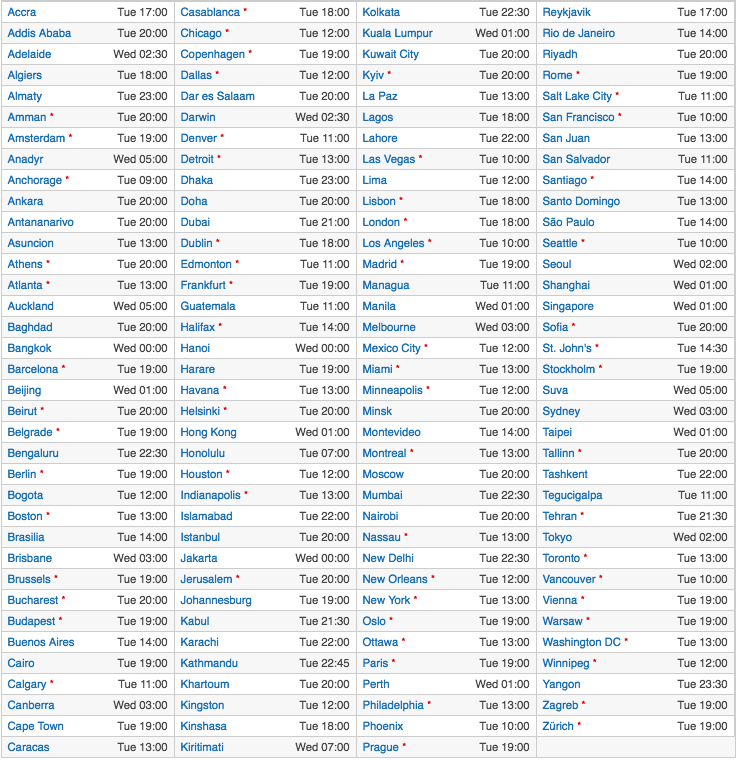 Already there are confirmations by the Apple that the iOS 10 it will arrive today for its users, but each country will receive the update at a different time, it is believed that this time difference is due to the existence of millions of devices pulling the iOS update.
Unfortunately the city of Luanda does not coast in the list, as shown in the table of cities and the respective times when the update will be available, but as in the summer Luanda e Lisboa have the same time zone, in the table above the city of Lisbon = Lisbon will have access to that update at 18:00 pm, this means that here in Angola it will be the same time as iOS 10 will be available.
Surely not all Apple devices will support iOS 10, in the list below we leave the devices fully compatible with this new version of iOS:
iPhone:
6s iPhone Plus
6 iPhone Plus
iPhone 6
iPad:
9.7 iPad Pro "
12.0 iPad Pro "
iPad Air 2
iPad Air
iPad 4
iPad mini 4
iPad mini 3
iPad mini 2
iPod:
Here's what the new version will look like:
Is your device compatible?