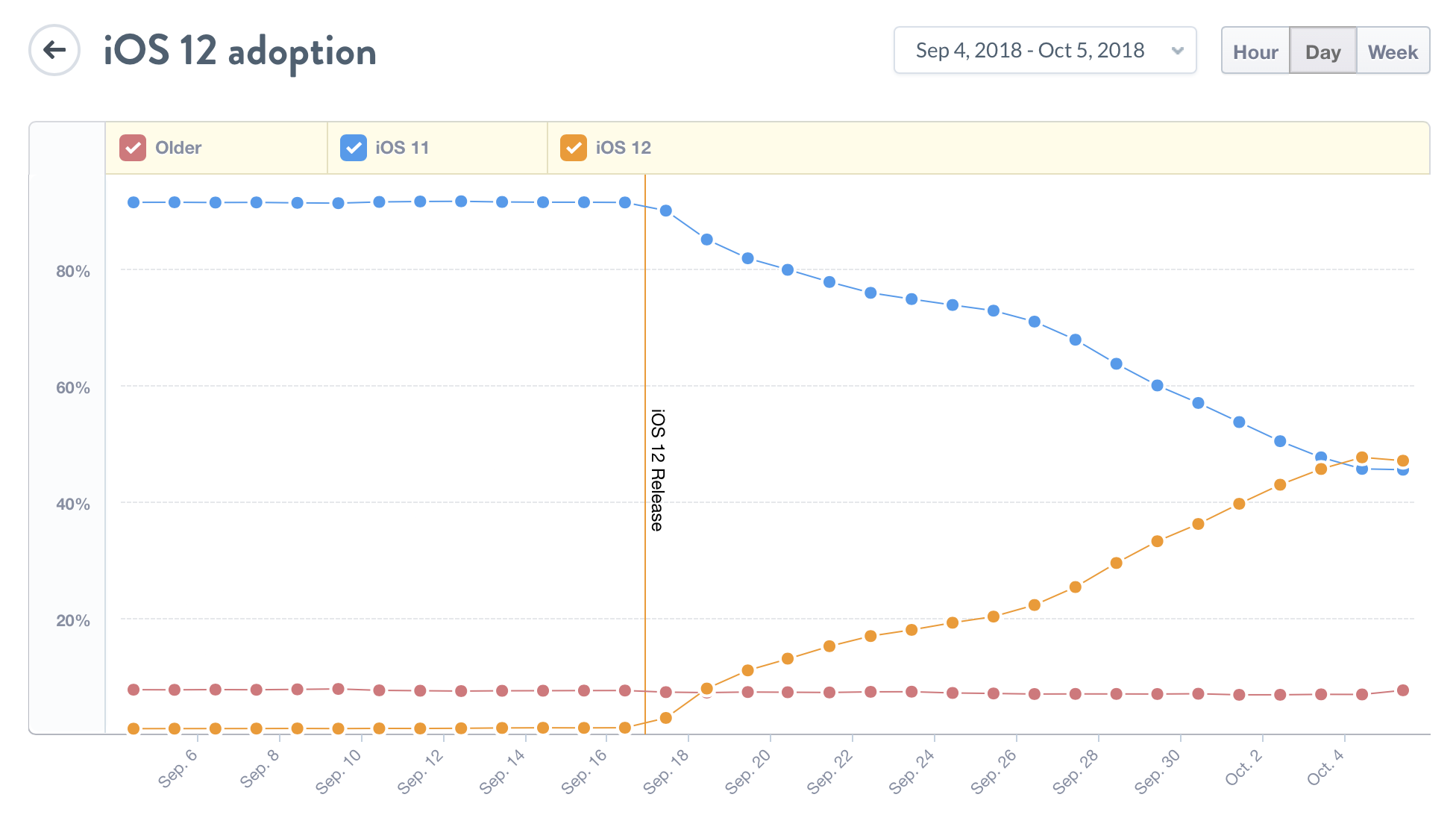 As recently as mid-month, Apple has officially launched the iOS 12, the incredible thing is that in less than a month, this version is already installed in almost half of the devices that support the iOS system. A analysis company Mixpanel is currently tracking the iOS 12 installation base. And the latest version of iOS so far is quite popular, as it is already installed on approximately 47,6% of all devices that support iOS. 45,6% of the devices still run the iOS 11 and 6,9% of iOS users run an older version.
The adoption rate is an important metric for application developers. With the major iOS releases, Apple also launches new frameworks. But developers still need to support older versions of iOS just before moving completely to newer builds and discarding support for older versions of the system.
IOS 12 focuses on performance. Apple has optimized this important version for older devices, such as the iPhone 6. All devices running iOS 11 can also be upgraded to the new version. Basically, if you want a faster smartphone, you should upgrade to this new version.