During the usual Apple event that usually takes place in September of each year, this time on the day 15 September 2020, little was expected for the official presentation of the newest smartphone from Apple, and at the end of it, we were sure that, unfortunately, it was not the day to get to know the iPhone 12.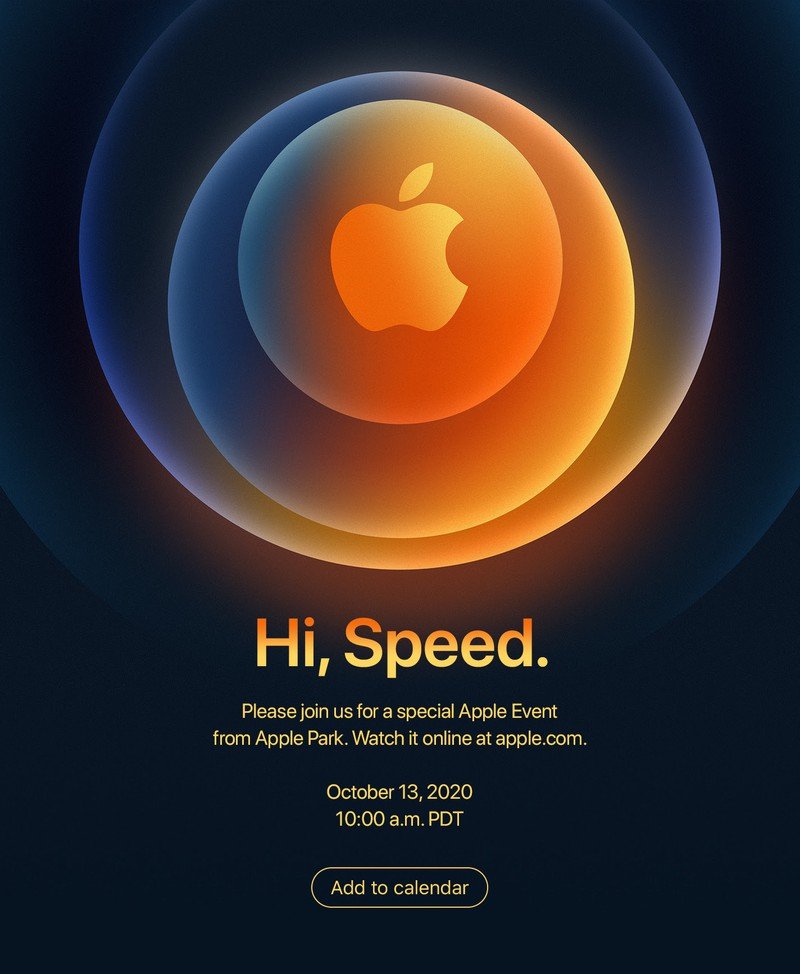 Almost a month later, Apple will hold another event. Strange, isn't it? What would lead the company to organize a new event in such a short time? If your answer has to do with the arrival of the iPhone 12, then you are right! The probability of this happening is 99%, that 1% we will leave for the margin of error.
Apple announced that its iPhone event will take place on October 13, with the invitation sparking the ad with the phrase "Hi, Speed". It is no surprise that this year's iPhone event is a little later than usual, as Apple assured in July that the iPhone would lose its usual launch window in September. The later launch is probably due to delays created by the pandemic COVID-19.
It is not known for sure how the iPhone 12 will be, but according to rumors, it will have a new design with square edges (perhaps similar to the iPad Pro) and support for 5G networks. It should also come in four different models, including a new size of 5,4 inches (which would be smaller than the iPhone 11 Pro) and a size of 6,7 inches (which would be the largest iPhone of all time).