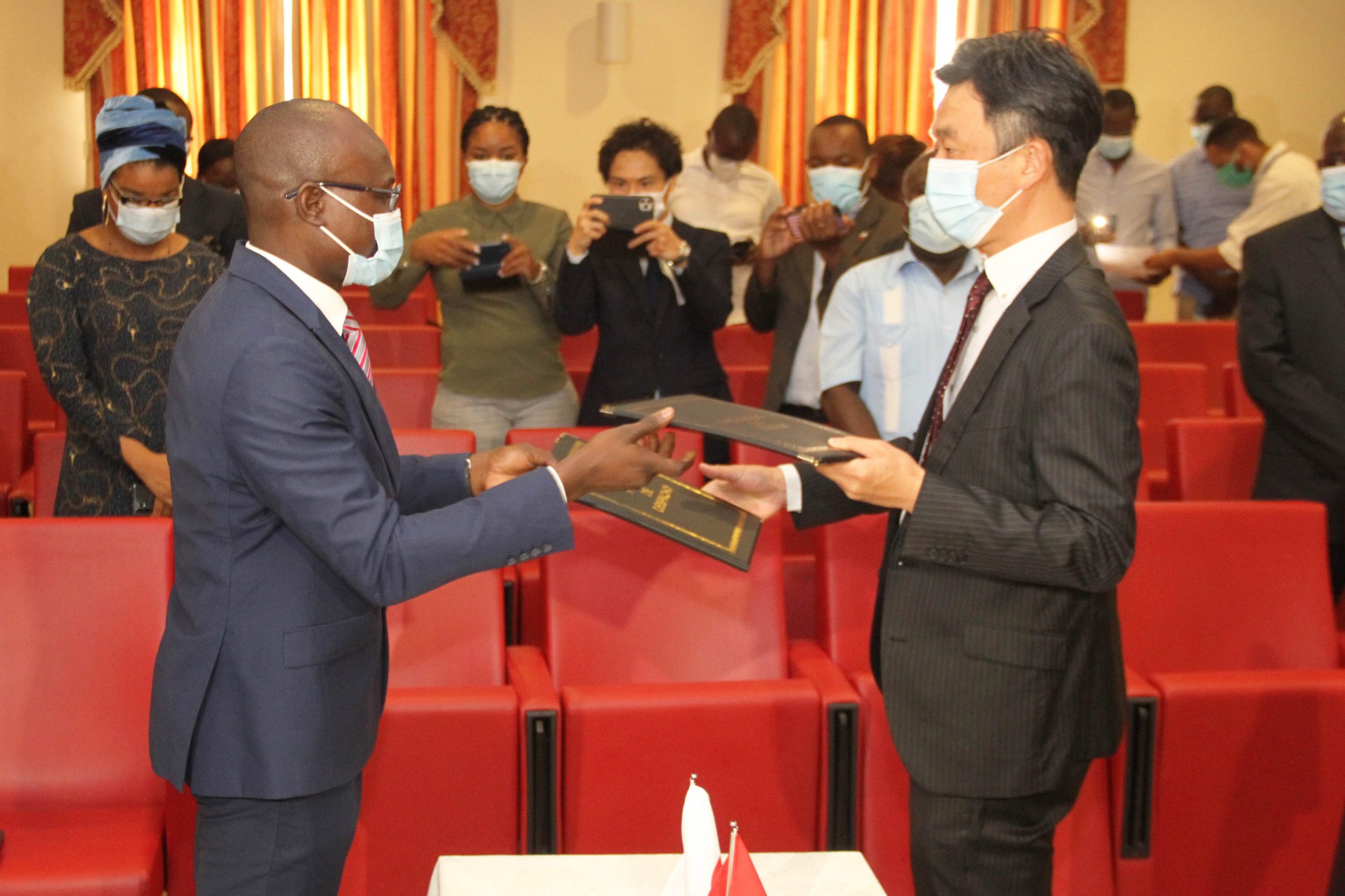 Recently, the information that the country perspective having from 2023 digital terrestrial television (DTT), in the framework of the modernization of the telecommunications, information and communication technologies sector. To this end, the country adopted the Japanese-Brazilian standard in this modernization process.
Apparently, the first steps for the implementation of the project begin to emerge with the conclusion of the first agreement. Angola and Japan signed on Friday, in Luanda, a technical agreement for the implementation of the migration process for digital terrestrial television (DTT) in the country.
The two-year agreement consists of the development of the master plan, including a migration schedule for new services such as multimedia transmission, acquisition of transmission equipment, among other services. Within the scope of the agreement, the Japanese side guarantees technical support, training of staff, inside and outside the country, in addition to the sending of technological equipment for the implementation of the process in Angola.
Regarding the agreement, the Minister of Telecommunications, Information Technologies and Social Communication, Manuel Homem, said that, with DTT, the country will have the facility of transmitting content and implementing distance education programs. The minister stressed the adoption of the Japanese-Brazilian standard of DTT, allowing technicians to work to concretize it in a practical way in the implementation of the project.
The Japanese ambassador to Angola, Jiro Maruhashi, stressed that the government of his country is pleased that Angola has adopted the Japanese method, guaranteeing to work together to support migration, digital formation of terrestrial television in Angola. He announced the formulation of a plan, through surveys and necessary studies of the current situation, to take safe and guaranteed steps, with particular emphasis on knowledge sharing, training of human resources, as these are the characteristics and strengths of cooperation.