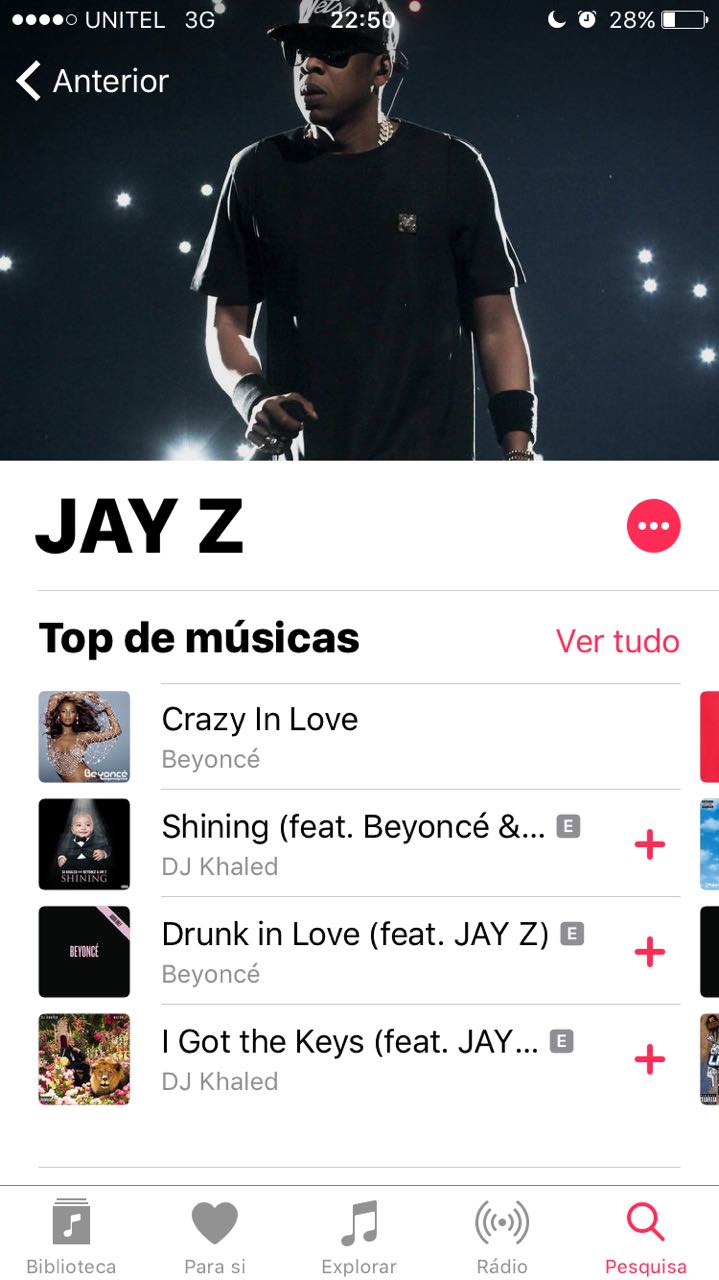 Information has emerged that the Apple intended to buy the music streaming service TIDAL of the notorious American musician rapper Jay-Z. But it seems that now we have a new chapter between the singer and Apple Music.
Jay-Z once removed some of his albums from Apple Music, including the series Reasonable Doubt e The Blueprint, but this is the first time he has removed all of his albums from the service. Only a few of his collaborations with Kanye West, Linkin Park, R. Kelly, Beyonce, Rihanna and others remain on the platform.
What is the reason for this withdrawal?
It is known that musician Jay-Z is the co-owner of TIDAL, a rival streaming music service, so this decision to remove Apple Music albums may be for competitive reasons.
And by the looks of it, Jay-Z albums have also recently been Spotifythus, it is thought that the musician's decision may not be related to any potential rivalry with Apple.
To verify if the albums of the American musician were really removed from the Apple platform, Menos Fios did the research on Apple Music and proved the veracity of the facts, as illustrated in the image above.
Without any confirmation of the motives, Apple and Jay Z's record company, Roc Nation, did not immediately respond to requests for comments on the subject, but the team at Menos Yarn is aware of the facts.