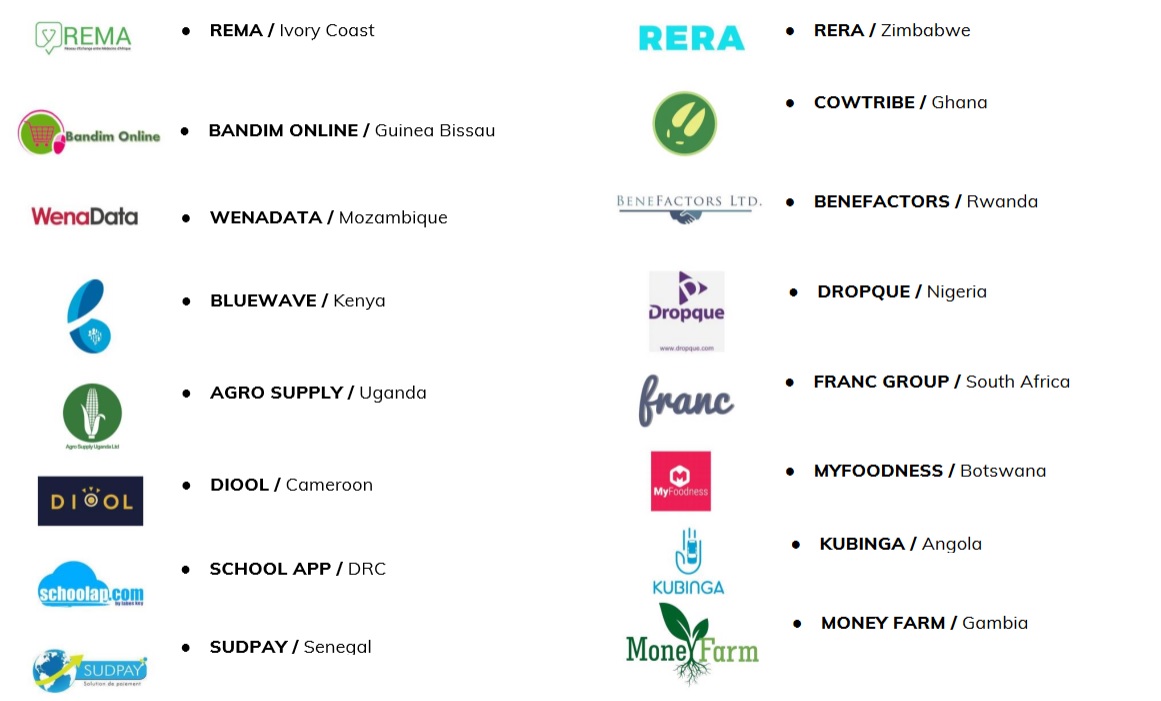 During next week, on December 13 will be the great regional event that promises to bring together the best Startups in Africa. O Seedstars Africa Summit 2018 will take place in Dar Es Salam, Tanzania. The main event is preceded by several activities of interest, in which entrepreneurs can meet investors, mentors and journalists.
Angola will be represented by Kubinga, winner of Seedstars Luanda 2018. Startup "Nzoji Academy"Also got a place to participate in all the activities that precede the main event. One of the guaranteed mentors for the event is Joel Epalanga, director of KiandaHub.
The team of MenosFios will be represented at the event, if they want to know more about the winning startups, they can send the questions.
Here is the complete list of startups selected for the Seedstars Africa Summit 2018:

Kubinga (Mobility), Angola, a peer-to-peer travel service that allows Angolans an effective and safe mobility option.
Rera Online (Agritech), Zimbabwe, is an online platform that gives retail consumers the opportunity to grow their own poultry products.
Cowtribe (Agritech), Ghana, is the first delivery platform for last-mile animal vaccines in Africa. Founded in 2016, it safely delivers vaccines to farmers in remote areas.
Benefactors (Fintech), Rwanda, help SMEs manage their cash flow by offering tailor-made financing services, thereby increasing the growth of SMEs and creating new job opportunities.
AgroSupply (Agritech), Uganda, has developed an exclusive mobile platform that allows farmers to save money on seeds and fertilizers using their cell phone.
SudPay (civic technology), Senegal, allows municipalities to increase their revenues by digitally collecting local and financial taxes including merchants.
Bandim Online (Agritech), Guinea-Bissau, is reducing the loss of products from the producer to the customer, providing products on time and at the best prices.
Bluewave Insurance (Fintech), Kenya, creates innovative microinsurance products that are accessible through mobile devices.
Schoolapp - Labes Key (Edtech), Democratic Republic of Congo, a mobile application that improves the quality of teaching, giving access to digital classes.
Wenadata (Civic tech), Mozambique, an integrated opinion platform that enables statistical data to be obtained for strategic decision making.
Drop that(HR), Nigeria, Africa's first interactive and intelligent talent exchange, a combination of unidirectional one-way video interviews and a powerful artificial intelligence assessment assistant to bring companies to the best candidate.
REMA (Healthtech), Côte d'Ivoire, a collaborative medical service dedicated to connecting African doctors, making better decisions and saving more lives.
Diool (Fintech), Cameroon, the platform provides liquidity and a time-saving solution for customers by simplifying their transactions, using any payment method, online or at a nearby store.
MyFoodness (Food & Beverage), Botswana, an application that uses the Internet to help people order meals in Southern Africa.
HiFranc (Fintech), South Africa, an application that helps customers make smart financial and investment decisions that increase their wealth.
Money Farm (Agritech), The Gambia, a platform of agribusiness which connects target investors to African entrepreneurs and manages the agreements between the two parties.
The Best Startup in Tanzania will be announced on 10 in December, ahead of the Seedstars Africa Summit in Dar es Salaam.