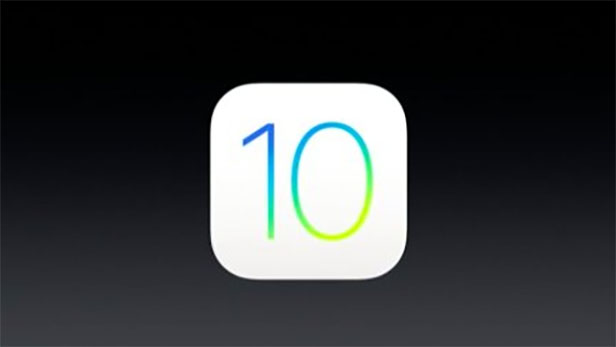 Yesterday at WWDC 2016, Apple announced its newest mobile operating system iOS 10, with numerous modifications and news, for one of the most advanced mobile systems in the world.
iOS 10
CEO Tim Cook, described it as a revolutionary version, introducing in this version of iOS some important changes for iPhone, iPad and iPod users. IOS 0, a mobile operating system that runs on the iPhone, iPod and iPad, will be free as usual and is expected to be launched there at the end of the year. For the moment we will be content with just the beta version for the developers who released it yesterday, and for the general public we should wait until July to test the beta version.
A set of APIs for developers and some performance improvements, and other changes that will benefit both developers and end users, have been introduced. Starting with existing apps that Apple just reworked like Messages, Photos, Apple Music, Maps, and Siri itself which was also added to macOS Sierra, new aspects of the user interface were added, and privacy improvements were made.
Crab
Siri in addition to gaining a version in the new Sierra macOS, it was also worked to interact with other applications, depending only on each developer releasing this interaction.
Interaction with third-party applications
Interaction with QuickType: contacts, recent addresses, language changes
Maps
Sirikit: audio or video call, messaging, sending / receiving payments, scheduling, browse photos, travel reservations, gym programs.
Websites, show
Apple Music
Apple Music growing more and more, now with 15 billion subscribers, the Music application has undergone some modifications and will no longer have that complicated interface. So you will have an easier time browsing your library, playlist, or even the type of songs suggested by the system for you.
News
The application News, as its name says, is for news, it will include content from several paid online publications, thus eliminating the need to switch applications to read the news from other sites, and with an advanced mechanism that will help you to always keep always updated with something new.
New Design
New Notifications
Daily news separated by sessions
Subscriptions
HomeKit
HomeKit is not really a big news because it is already in iOS 9, integrated in the settings menu, this time it gets a Home App version of its iDevice, just like the first steps of iCloud.
HomeKit can be accessed from the Control Center, even with the screen locked.
Integration with Apple TV
Integration with the whole house: living room, bedrooms, lights, jacuzzi, doors, etc.
clipboard
Clipboard, I've been waiting for this for a long time, because I use third-party applications on iOS and OS X El Capitan, this functionality was added and interacted with macOS, allowing us to copy a text on our iPhone, and paste it into our document that we're scanning on the iPad or Sierra.
Quicktype
Speaking of copy-paste, iOS has gained a new, more intelligent "QuickType" keyboard, with answers to a variety of situations. If you write a sms, thanking, or showing your state of joy or sadness, it selects the words "sad, cheerful, laugh," to use the respective emoji. It also gives us the option of sending our location, in case someone asks us where we are, he also gives the recommendation to create a compromise in the calendar, all thanks to the development of advanced artificial intelligence ALGOR.
Posts
The App Messages, the most used app on iOS, has been reformulated, giving us the possibility to send photos, videos, texts of different sizes, or handwritten. Now you can send your heart rate on Apple Watch or small hand drawings, the app also gives us suggestions for emoticons of different sizes from the typed context. Another novelty in the messaging app is that you can send hidden sms, through an invisible ink system "Invisible Ink" that reveals the content only to the respective person. And as recently as all messengers have done, Apple has also adopted End-to-end encryption, so all SMS will be sent more securely from the person sending it to its recipient. And the message app will have greater interaction with other apps.
Pictures
The App Photos, one of the apps that Apple always updates, brought some news: it will be easier now to search for a photo of a certain moment. With your photos taken in a short period of time a small trailer will be compiled, and your photos will be analyzed and indexed based on each person that appeared in the photo.
Phone Number
Incoming calls via VoIP, for different applications, you have the option to receive them in the standard call interface or when the screen is blocked, and you do not need to change the application. Spam calls can be easily filtered and blocked.
VoIP extinction for Skype, WeChat, WhatsApp, Viber etc ,.
Blocking for Spam
Voice Mail Transcription (Voice Mail)
Safety
Maps
Maps has also gained a more dynamic interface, from which you can make a reservation at a restaurant, show the route, call a Uber, show the petrol stations and even tell you how a stop could affect your trip, as if that were not enough you can also pay for your account without leaving Apple Maps. It will auto zoom automatically, zoom in or zoom out, if you ever bend, giving you the possibility to see the additional traffic conditions around you. And it was also open to developers, allowing them to add new extensions already found in a third-party app.
And the other novelty in iOS 10, is to see notifications in the simplest way, just lift your iphone and see the recent notifications. And through 3D Touch you have the possibility to interact with these notifications without even unlocking your iPhone, thus being able to delete some notifications.