The sixth edition of Seedstars in Angola is about to meet the winning Startup. The figures revealed by the organization point to 89 startups registered and 31 counted for the online academy of Seedstars. The competition, in the new format, online, allowed the participation of startups from all over the country.
After the initial training and evaluation period, the 10 finalists were selected. The winning Startup, in addition to representing Angola in the Regional competition, has the chance to represent the country in Seedstars World, the final event of the competition, scheduled for May 2021, in which startups compete for a prize of up to 500K USD in investment and 50 USD in investment capital as part of the Seedstars Growth Program.
Regional finalists will be selected based on their robust business model and scalability. The final is scheduled for the day November 7 at 15 pm, with live transmission on the official platforms of Seedstars.
Below is the list of the 10 finalist startups for the Seedstars Luanda award: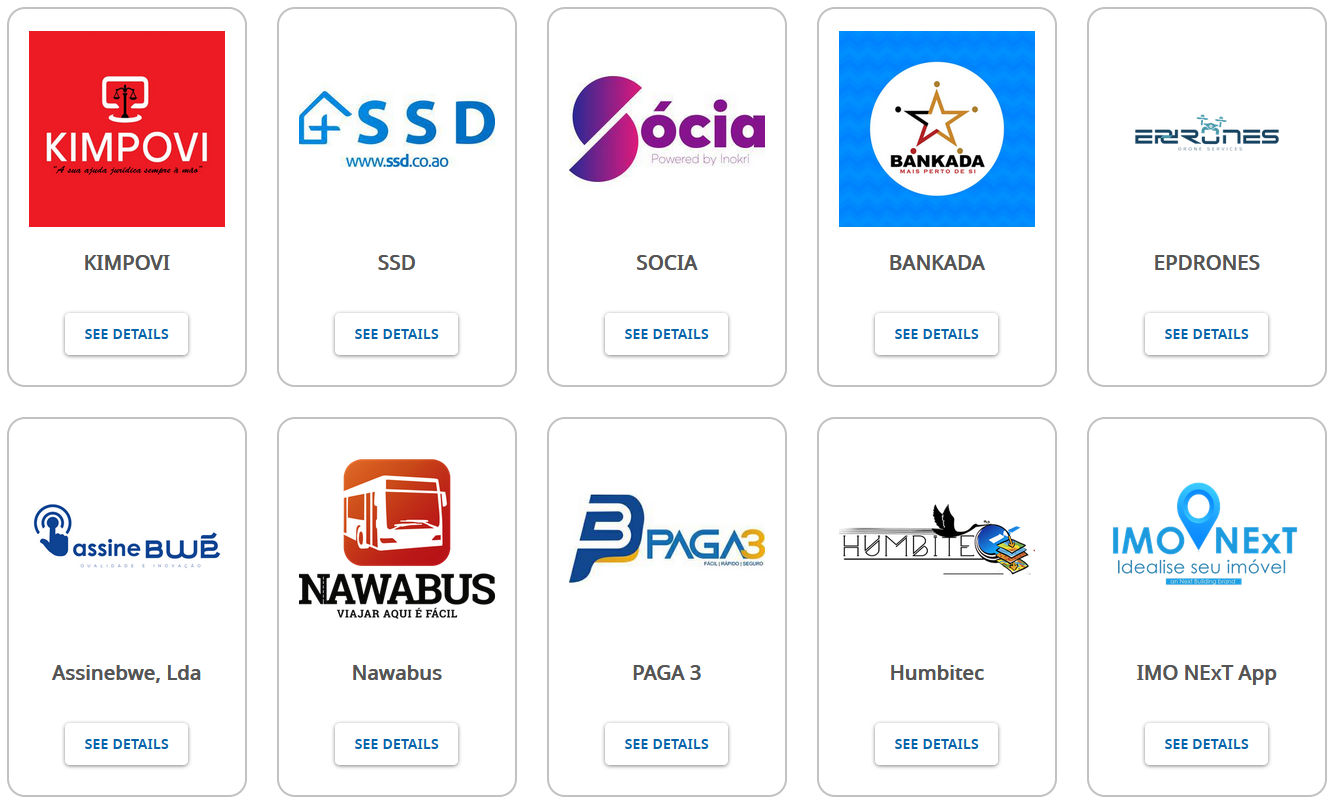 Organizers and sponsors count on the success of the event:
"We are very excited to see who will be the winner of Seedstars Luanda 2020 after receiving more than 90 applications from interesting startups in the ecosystem. We are also encouraged to see the resilient spirit of entrepreneurs, despite being in the middle of a global pandemic. Join us to find out which of these promising startups will be the winner of the 2020 edition of the local competition and will proceed to the regional stage, where they will compete with over 20 other winners from across Africa", Explains the Community and Events manager in Africa at Seedstars, Lorraine Davis.
In turn, Joel Epalanga, Co-founder and Managing Director at KiandaHub, says that, as local organizers and ambassadors for Seedstars, KiandaHub is committed to supporting, identifying and putting the spotlight needed on our discovered stars every year, and this it is 100% aligned with our mission to boost the sustainable growth of startups.
"We are excited about the growth of our ecosystem and look forward to witnessing the potential of new startups, despite the barriers imposed by Covid-19, globally", adds Joel Epalanga.
"UNITEL as an engine of the innovation and technology ecosystem, looks to Seedstars as a fundamental player for the development and strengthening of the Angolan entrepreneurship ecosystem. For us, this event is a platform for the dissemination of national content and incubation as a form of refinement "says, Eunice of Carvalho, Deputy General Manager for Corporate Affairs.