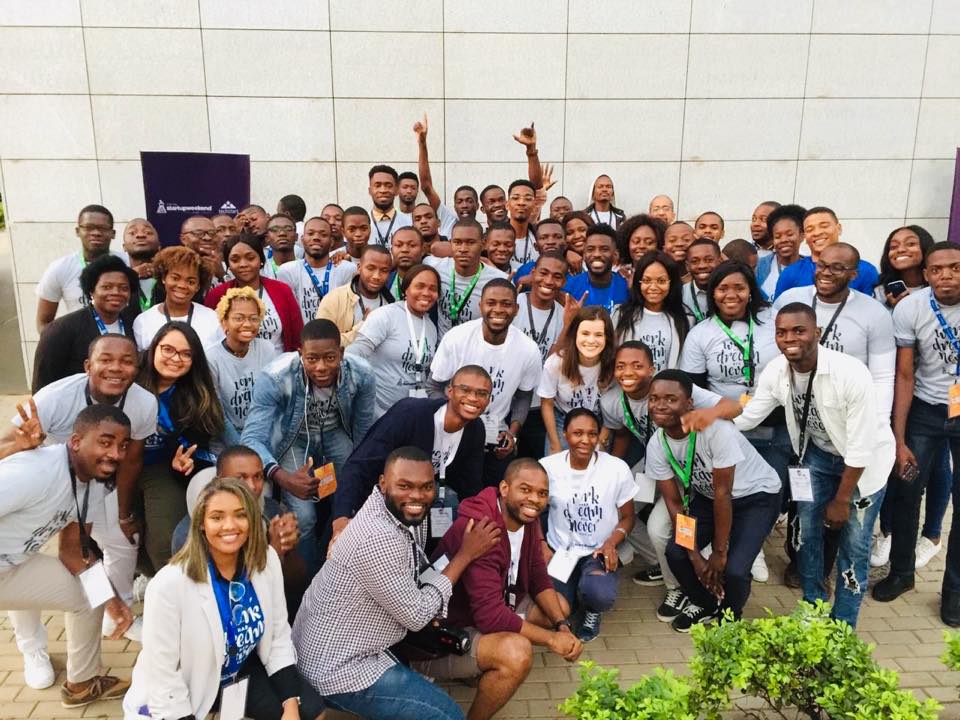 The international event that allows entrepreneurs to put their innovative ideas into practice and gain knowledge that helps improve their startups, held from 19 to 21 July for the first time in Angola, Luanda Startup Weekend. Your idea in 54 hours.
Organized by volunteers from various local organizations, the Google-labeled event was attended by national and international juries and mentors (Brazil).
Participants had to create a business in 54 hours. After the application processes, the first day was reserved for a picth where participants talked about their business ideas and formed teams. More than 32 ideas were presented, among them the best and most formed 13 teams.
No second day The teams worked on a business model, value proposition and a prototype with the support of the mentors who helped the teams in the difficulties encountered in implementing the projects.
No third and last day, the teams worked on finalizing prototypes and business models. In the afternoon there were the final presentations (final pitch) moderated by Mycaelle Beza (Brazil), composed by a jury table and attended by the public.
Each team had 4 minutes to present the project and 3 minutes to answer the questions posed by the panel members. After the presentations, based on the assessment of the most potential business, the juris chose the 3 first places. For this first edition, the winners were: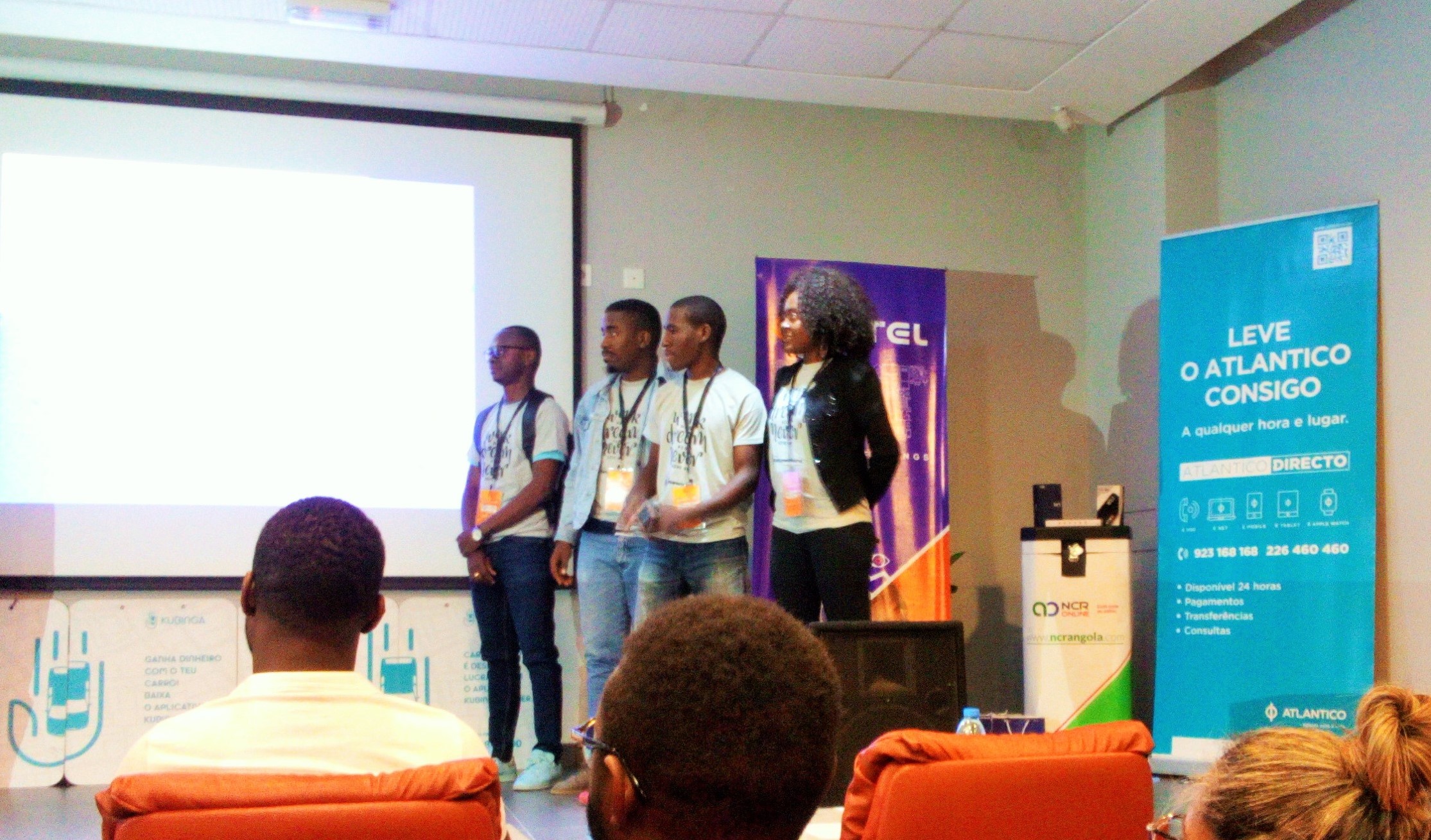 11th place: LULY
An application that will operate in the women's aesthetic market, allows people to request home care and make appointments in beauty salons without leaving home. The team consists of:
Aldair Morgado
Laura Gedeon
Emanuel Mateus
Francisco Jose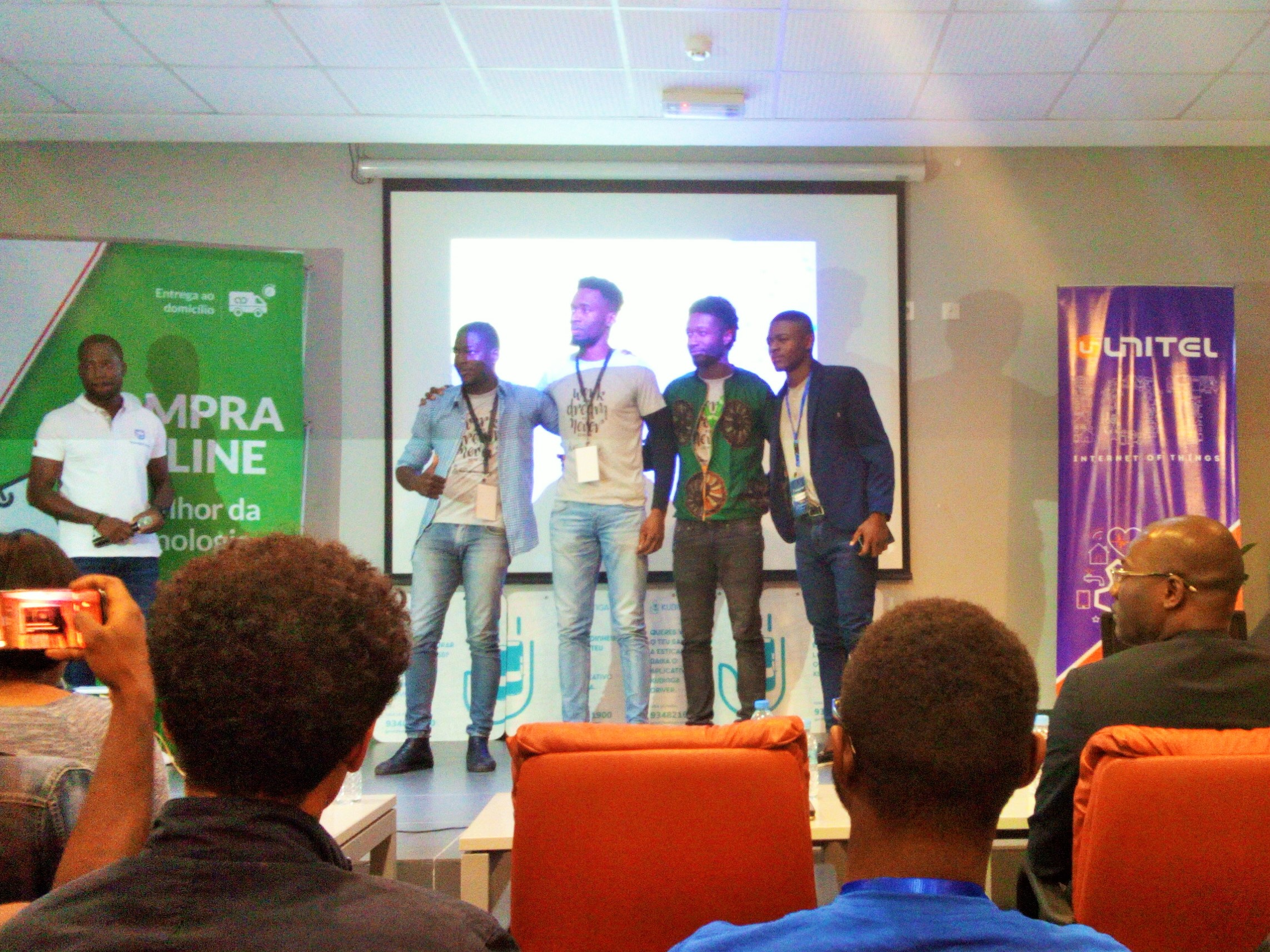 2ºPlace: Ki-Books-Reading Without Limits
It is an application that brings together various national and foreign books. In order to facilitate access to bibliographic materials. The team consists of:
John Kiasekoka;
Francisco Izinga;
Jose Mabiala;
Thigh Luyeye.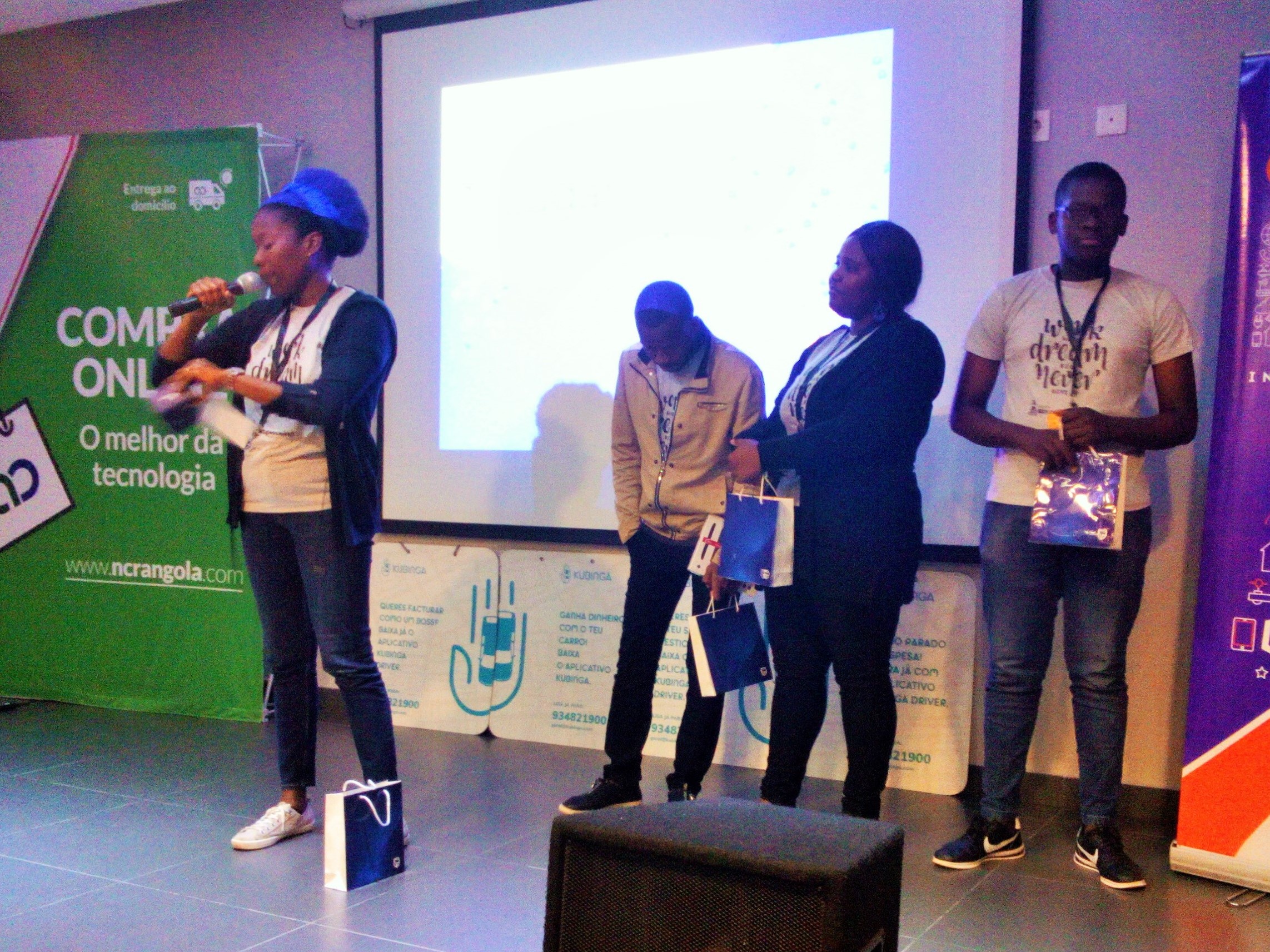 11th Place: AngoWaste
It is a project for recycling solid waste cans. It will work with a machine where people will put their waste and receive in return a slip that can be converted into cash. The project aims to reduce the problem of waste in the country. The team consists of:
Ana Quintas;
Jefte Silva;
Otiniel de Sousa;
Joelcia Silva.