Last month we had a publication on a machine in France that will allow you to buy SIM cards without going to the store company initiative Free Mobile. As the French still have this plan scheduled, Romania has been experiencing this reality for a long time.
I am not sure when these machines were installed in Romania, but I have been using them for about 3 years. 3 types of machines are used (epin, ROMPAY, QIWI) and in a competitive world all Carriers (Vodafone, Orange and Cosmote) joined the service provided by these companies.
The machine epin is strictly on the streets, the Rompay we find few in the streets, most of them are in stores, supermarkets, subway, colleges, etc. THE QIWI is the only one I haven't seen on the streets.
A epin inIt's simple to use even for a layperson because even all instructions are very clear, and takes you approximately 3 to 5 minutes to process your request. In her you can buy balance / credit or a SIM card if necessary, advantages for Vodafone and Cosmote. Orange is the only one that does not sell a SIM card. And the great advantage of epin is that it offers the rest and you have the option to cancel the transaction and return your money (if you cancel or the rest it returns is only in coins).
A epin allows you to buy balance from the company's website, www.epin.ro , an advantage that I saw over the other two companies.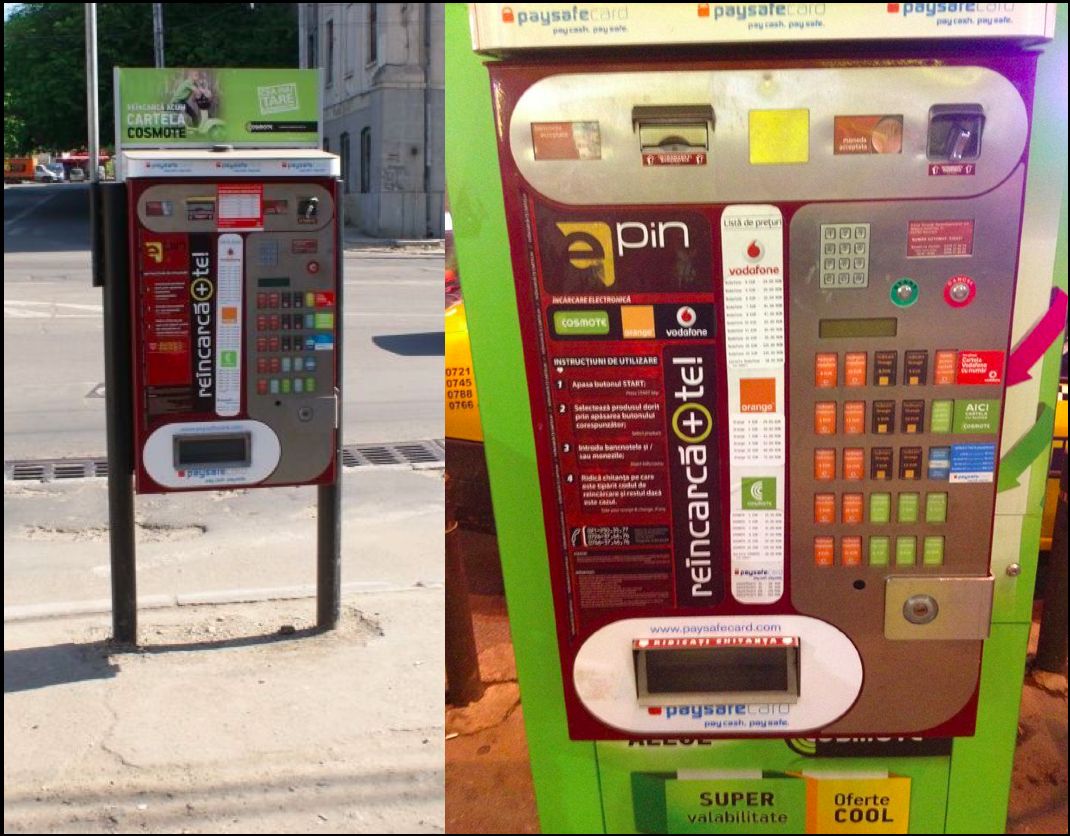 A Rompay, in turn we cannot buy SIM card. Plus it allows us to charge our phone Vodafone, Cosmote, Orange, Zapp, Avon products, Gas, ENEL energy (in Angola it is EDEL) And from their website you have instructions on how to be a partner (registered customer).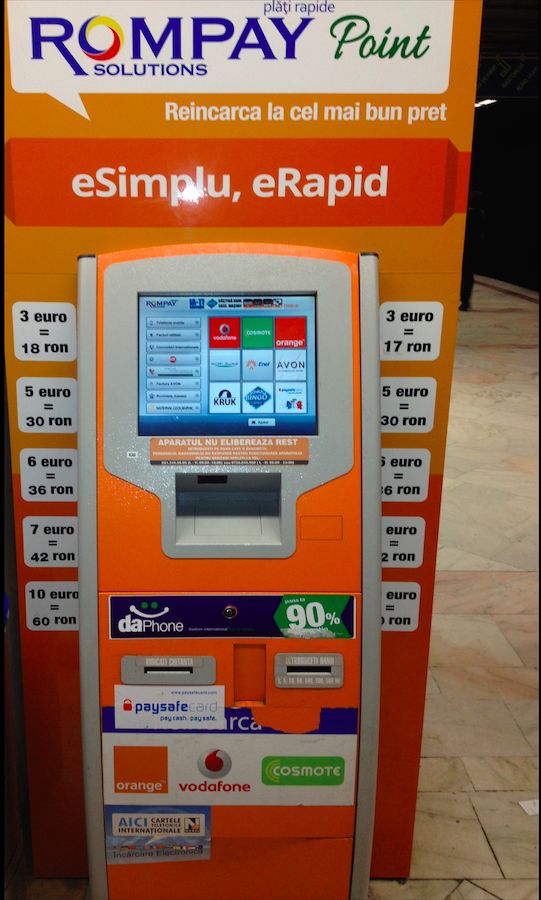 A QIWI Romania, also in Brazil. QIWI Romania does not allow us to buy a SIM card. Not running away from the others and almost with the same services as Rompay, QIWI offers some additional services.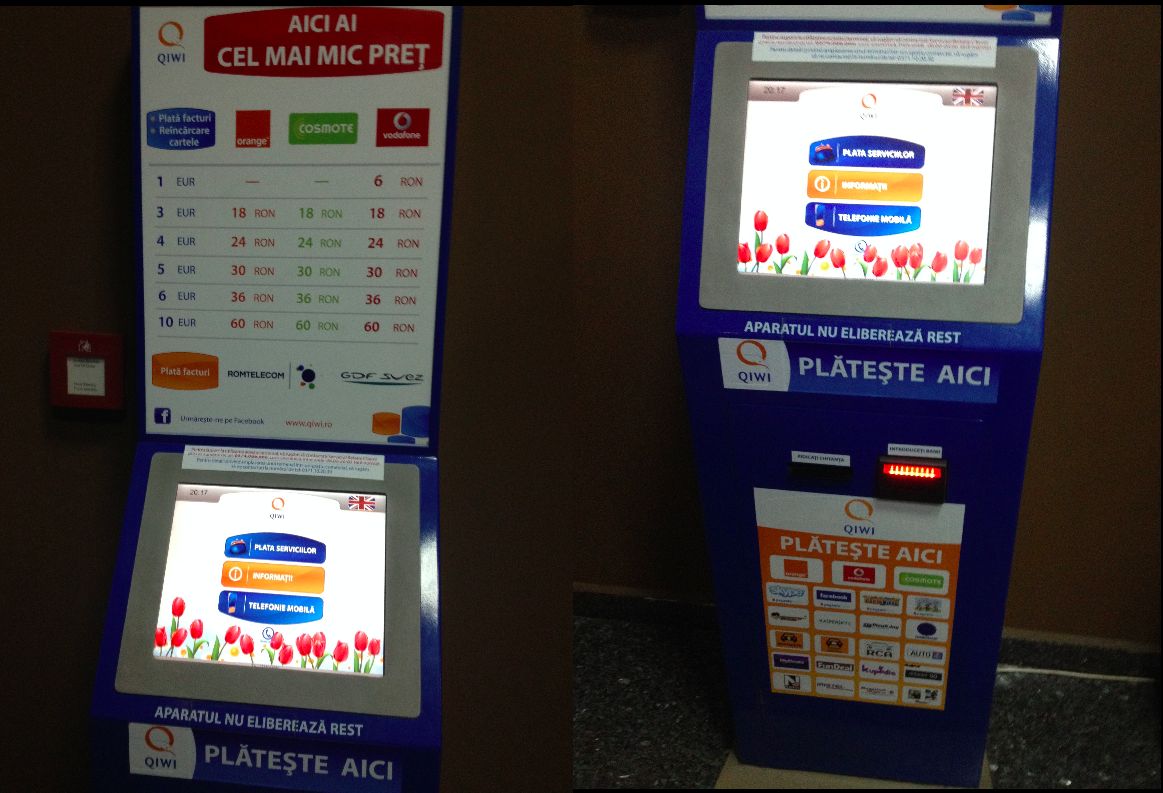 QIWI payment services:
Balance for Mobile Phone: Vodafone, Orage, Cosmote
Bills of: Energy, Gas, Landline and Cable TV
Car insurance
Advertising
Airline ticket (Blue Air)
Train ticket
Kasperky Antivirus License
PayPal
Software
Donation
Other services
I am a user of the epin since then, and I also like it because I can give back the rest, Rompay I used it once and I made a mistake by inserting the first note and swallowed and did not count in the credit (be very careful when inserting the money) to QIWI never had the opportunity to use it. Each one to its advantage and disadvantage.
Curiosity: The Operators themselves are developing Apps for Smartphones, and from these Apps, we can Control our costs, pay bills, buy Balance, see promotions, look for agencies close to you or those that are open, Assistance, and Chat.
Some of the services provided by these "automatic terminals" already exist in Angola via "Multicaixa", But we can implement many other services, one of which is the purchase of SIM cards.
Will Unitel and Movicel accept the challenge?
For LessFios.com