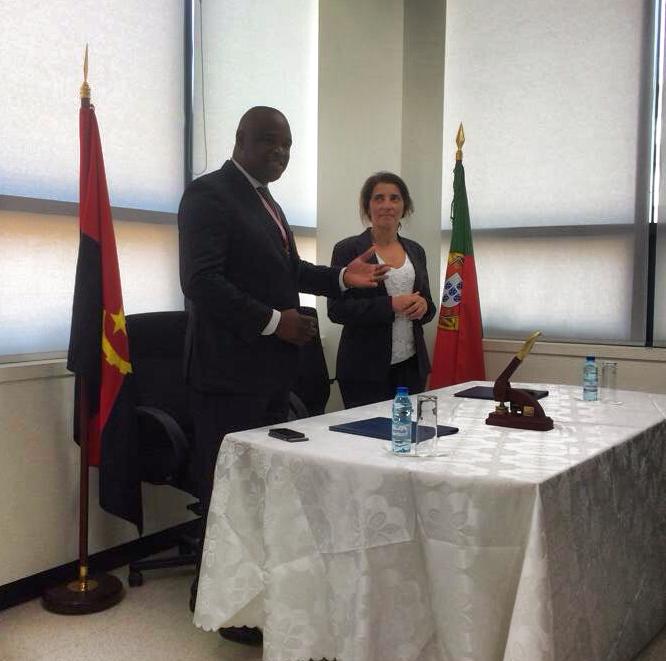 It has been a long time since the information circulated that the management of the domain "ao" would actually be transferred to. But now, the President of the Republic, João Lourenço, ordered the transfer of the domain "ao" to the Ministry of Telecommunications and Information Technologies.
The domain "ao", whose digital infrastructure was based in Portugal, was managed, from 1996, by the Center of Studies of the Faculty of Engineering of Agostinho Neto University via UNINET. According to Order No. 126, published in the Republic of 21 in August, the transfer of the main root of the domain "ao" aims at improving the efficiency of the management policy of said structure, so as to enhance security and protection of the digital sovereignty of the Angolan State in cyberspace.
According to a source from the Ministry of Telecommunications and Information Technology, he assured that the decision of the President of the Republic is framed in the breaking of monopolies in the sector and will guarantee the sovereignty and security in electronic communications.
What will be the gains from this change?
Other gains include improved routing of national traffic conditions for electronic communications and digital inclusion. According to the source, this migration has a transversal impact on reducing access costs to domains and will strengthen Angola's presence in international networks.
The use of the domain "ao", added the source, responds to imperatives of sovereignty and identifies Angola in national and international terms and allows the definition of internal security policies and criteria.
The transfer of the guardianship, said the source, will allow even greater digital connectivity, ease of access to representative domains of Angola on the Internet, business websites, citizens interested in obtaining domains for the publication of their Internet pages. It also responds to the challenges of the Information Society in Angola.