In an interview with Jornal de Angola, Manuel Man he said that the state "does not impose restrictions on China's 5G" and that under the recommendations of the International Telecommunication Union, "the regulatory body is doing the 'refarming'".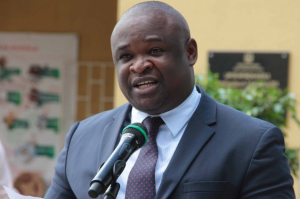 In other words, the minister referred that the regulatory agency of the Telecommunications sector is removing entities that are in a certain space for frequencies that were agreed for 5G, "so that, as soon as conditions exist in the country, we are able to deliver operators that frequency ".
The official declined, without saying a word, the statements according to which the Angolan State is apprehensive about eventual sovereignty violations raised by the West in relation to Chinese 5G technology.
The start of operation of 5G technology in Angola, according to the leader, is dependent only on the technical evaluation of the interested mobile operators, on the best commercial offers on the market and on the necessary authorizations from the National Telecommunications Institute (INACOM) for the assignment and use of frequencies.
However, he guaranteed that INACOM has already prepared the frequency band to make available to operators who want to implement 5G. "We are prepared so that, if any of our operators wants to start the 5G operation, they can have the support of the regulatory body regarding the use of the necessary frequencies", assured the Minister of Information and Social Communication Technologies.
The controversy surrounding the implementation of 5G technology is one of the hot topics in trade tensions between the United States and China. In addition to the USA, countries such as the United Kingdom, Italy, France, Australia, New Zealand and Japan have partially or totally blocked the accession of the fifth generation of the technology through Chinese companies that offer them - currently Huawei and ZTE.
The blockade, led by the U.S. since the end of 2018, is based on claims that the new technology stores a significant amount of user data and that it can serve as the basis for Chinese government espionage and cyber attacks. This argument is justified by the fact that part of the 5G infrastructure is datacenters that are supposed to be able to store user data.