Local winners of the Seedstars World (SSW) 2020 world competition have been announced, with 25 African startups included in the lot. Out of more than 5.000 candidates, 94 technology startups from emerging markets were selected to advance to the regional phase of the contest. Local winners are ready to represent their respective countries as they compete for a place in the Global Final, where the grand prize is 500 from USD in financing.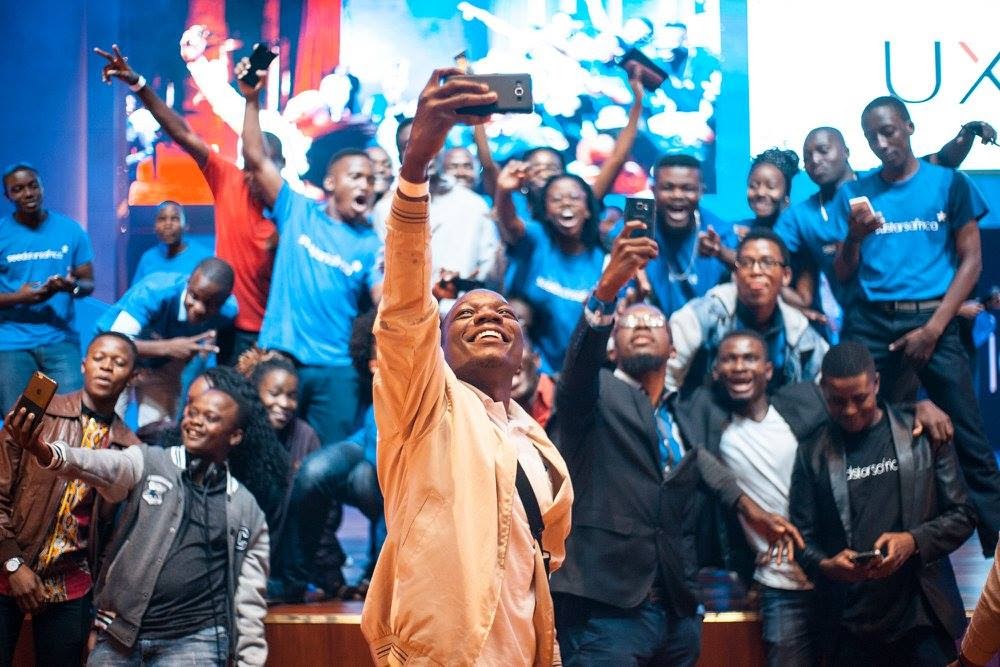 "During this unusual year for everyone, I am proud to say that we have managed to identify the most promising start-ups in 94 emerging markets. The online format of the contest allowed us to dream and grow as we reached a larger audience and invited more startups from all cities in each country to apply. Now, we cannot wait for our local winners to represent their countries on the webisodes of the regional stage of the contest. I would like to invite everyone to follow their journey and take root for their favorite start to the different corners of the world", Shares Eugenia Shevchenko, leader of the 2020 World Seedstars Competition.
The next stage of the contest takes the local winners to the regional stage. Of the regionals, 10 startups will receive USD 50K in investment in the growth program, as well as the opportunity to compete in the Grand Final.
For Africa, there are 25 startups that advance to the next phase:
PARTNER (Angola) - An application that allows people to buy a product by sharing the account and the product in equal parts.
Dial-a-skill (Botswana) - a connectivity platform for work, connecting who needs a service with professionals who can attend.
HMO-Africa (Burundi) - Provides health services to the entire population and to those living in the most remote villages and the poorest communities.
RESERMAR CV Online Booking (Cape Verde) - An integrated platform of approved services in Cape Verde based on maritime transport and related activities
AIT Group (Cameroon) - SMART disease detection / diagnosis system in real time.
Astech-Congo - Umoja Funding (DRC) - A participatory financing platform to bring together investors and project leaders.
Rohobot Home Health Care Service PLC (Ethiopia) - Provides quality home health services for chronic diseases and older people with qualified health professionals at affordable prices.
Innovarx Global Health (Gambia) - IGH is positioned to revolutionize the health care system in The Gambia with a clinical infusion of technology-based services.
CodeLn (Ghana) - helps companies to quickly hire verified African programmers.
CAPTURE Solutions COTE d'IVOIRE (Ivory Coast) - promises to offer the best agro-supply operational management system in Africa.
Zydii (Kenya) - Digital learning solution end-to-end online and offline adapted to African companies
Neytech Solutions (Malawi) - Offers a mobile computer lab that schools will not be required to own, but can use accordingly.
Denko Kunafoni (Mali) - A platform that raises awareness and gives health advice to women, pregnant women, and babies up to 5 years old.
BrillantTS Africa C32-PEX (Mauritius) - The next generation of alternative digital payments and an open banking platform and mobile application for the next billion euros below and outside banking.
BioMec (Mozambique) - It allows people to experience life with possibilities by building high-performance bionic prostheses from plastic collected from the oceans.
Tasked Technology Solution CC (Namibia) - An application that helps people to save time and money, setting the price and empowering others through delegation.
Ladda (Nigeria) - democratizes access to investment for retail investors supported by financial literacy.
Octan Group (Rwanda) - A modern application that automates ordering and tracking services within a restaurant and offers an option to collect food.
Keys Job (Senegal) - A tripartite networking platform for businesses, training schools and jobseekers.
Power Sierra Leone (Sierra Leone) - An e-Learning system that mixes radio and television, and online and offline resources.
Zindi (South Africa) - a data science market that links the supply and demand for data science solutions and trained professionals.
Flamingoo Foods Company Ltd (Tanzania) - Using cutting-edge climate technology, Flamingo Foods predicts deficit areas and food surpluses before they are known and reacts proactively to food insecurity.
Ridelink Limited (Uganda) - Re-imagine the way small and medium-sized companies move both goods and people, linking these companies to professional drivers.
Sparco Inc. (Zambia) - Provides tools that allow companies to collect money from their customers anywhere and also have access to a range of delivery companies.
Phenemenon tech (Zimbabwe) - A portable laboratory on your phone for science students in Africa.
Regional Seedstars Africa Manager Lorraine Davis was excited about the performance of startups this year: "It has been inspiring to see entrepreneurs from across the region working towards the pandemic and continuing to work hard on its solutions. We met incredible entrepreneurs and we are excited to see them compete in the regional stage for an opportunity to be in the Grand Final of Seedstars in 2021. We wish all local winners the best of luck for the regional stage competition".
The regional stage of the contest will include a 1-month Investment Preparation Program, modernized and personalized, helping start-up companies to prepare their investment. It will consist of: action oriented webinars on the main business metrics; hours of online work, where start-ups can discuss the challenges they face; domain groups and 1-to-1 orientation sessions; investor meetings for potential financing opportunities; and peer learning sessions and networking sessions.
The online sessions for the regional phase of the contest will be broadcast at the end of January 2021. At the end of the sessions, regional winners will be announced who will move on to the Global Final in March 2021.
To follow the contest, you can visit the official page of Seedstars 2020: https://seedsta.rs/38BbeDW