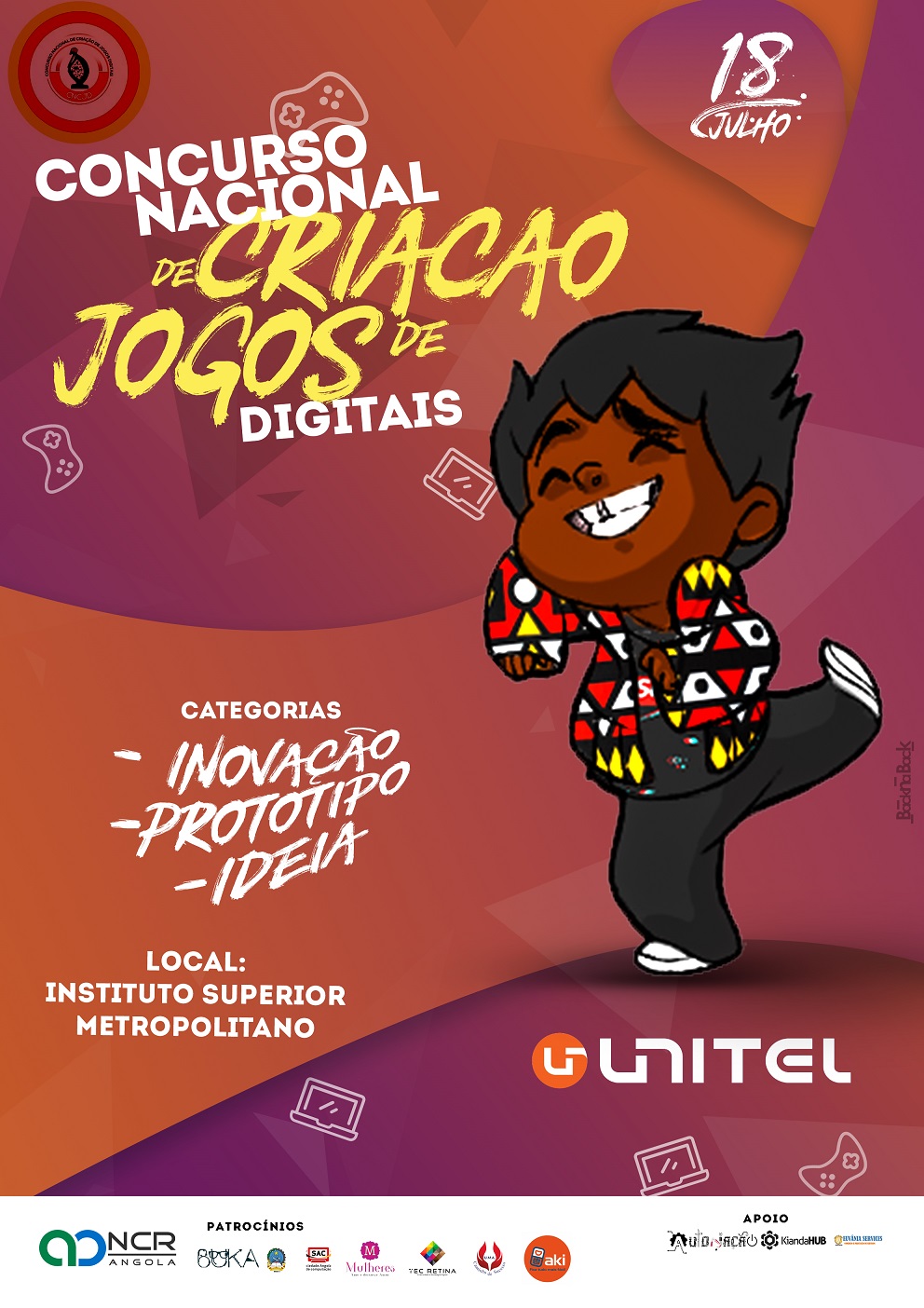 On July 18, 2019, at the Metropolitan Higher Polytechnic Institute of Angola (IMETRO), in Luanda, thirty-six candidates participated in the national competition for the creation of digital games, which aims to challenge and stimulate creativity and technological innovation.
In an initiative of the Methodist University of Angola (UMA), the contest falls within the scope of the Programs of Identification, Selection and Motivation of Talents, Promotion of Scientific Culture and Technology Transfer and Technology-Based Entrepreneurship, inserted in the National Science Technology Strategy and Innovation in Angola and aligned with the National Policy of Science Technology and Innovation of Angola (PNCTI).
Candidates ranging from 5 to 15 years of age represented the provinces of Luanda, Bengo, Huíla and Namibe, competing in the categories of Game Idea, Prototype, Innovation and Mirim.
Second Domingos Neto (Secretary of State for Science and Technology), the event allows to strengthen the approximation and close collaboration between scientific researchers, Higher Education Institutions (HEIs) and Development Research, and the business environment, aiming at the transfer of technology to the productive sector and general society.
Winners
O game called "Mosquito Squad"Created by startup Fam Studio, won the 1X Place in the fourth edition of the national competition for the creation of digital games, in the category of innovation. The winning game gained prominence for its originality and in the technology used, using virtual reality the game allows the user to find mosquitoes in their environment and annihilates with the same, the creators with this intends to come to fight one of the great wicked of our society malaria through education and above all a lot of fun in augmented reality.
In the category of Ideas won in 1 Place the game NAIRENE - THE PRINCESS OF THE KWANHAMAS AND THE FLESH OF KNOWLEDGE created by startup BomComix the idea of ​​a game that portrays the daughter of one of the great African Kings.
In the category Prototype won the Game Little created by startup Autonation a hobby which consists of random word formation, related according to the chosen theme. It is a true test of vocabulary, to overcome it players must know many different words.
To the surprise of this year a new category was created the category Little and as a highlight the winning game was The Marimba created by startup "Abc of Programming" that comes to show the potential of logic of programming for creation of games for young people and children.
Awards
About the prizes, the first classified in the category "Prototype" took a computer from the NCR , a picture of Honor and a medal, for Innovation category received a Tablet and frame and medal equal to innovation, in the category Idea the first classified won a phone, a frame and medal. The second and third place holders won gifts and medals.