After 2 years since the last Meet.us event (), the AngoDev community returned to action and scheduled another meeting between Angolan developers (and others). Meet.us () Special Edition COVID-19 is scheduled for today (May 30th, 15:00).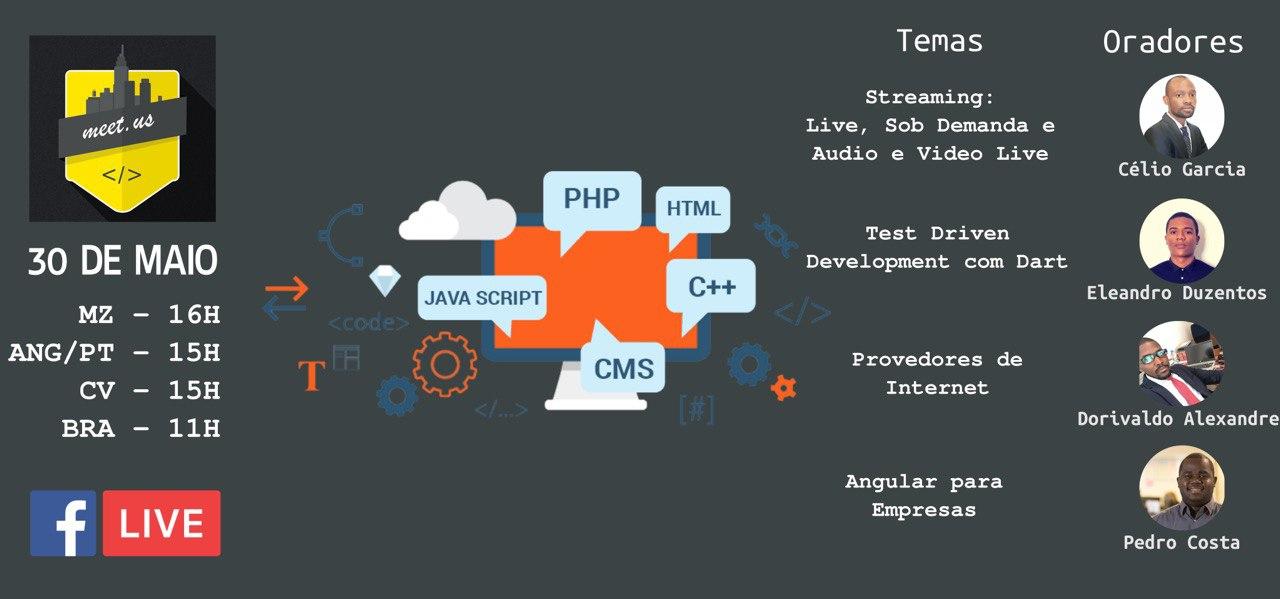 The developer event for programmers completely online and free.
AGENDA
-Introduction | per Patrício dos Santos
-Streaming: On Demand, Video Live and Live Streaming | per Célio Garcia
- Test Driven Development with JS | por Eleandro Duzentos
- Internet providers | per Dorivaldo Alexandre
- Angular for Companies | per Pedro Costa
- Diverse Network & Chat
HOW TO FOLLOW?
The event is online and can be accessed by clicking on this link.
You can also find it here:
Recordings of the event will be available on the official AngoDev channel.