The Facebook group has suffered "attacks" from all sides. After mass exit of Whatsapp users, now users are looking for alternatives to Facebook itself. One of the alternatives is Mewe, a social network focused on the privacy of its users and free from advertising. If you found the term "anti-facebook" heavy, acofficial account of the social network on Twitter can give you another perspective.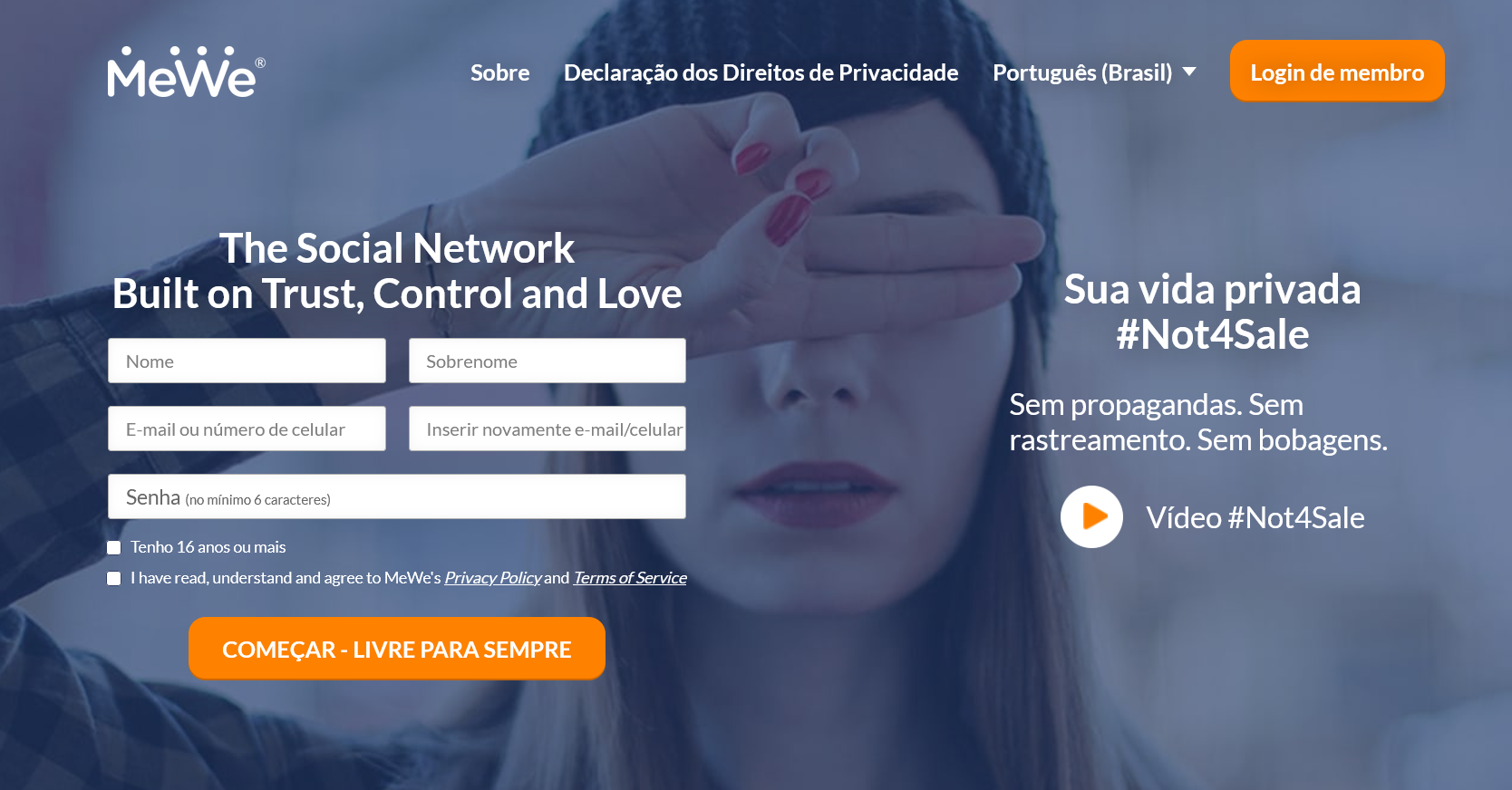 Last week, the social network MeWe officially confirmed that 2,5 million new users had signed up on the platform. The social network launched in 2016, had reached about 6 million users until October 2020, since then, the numbers continue to grow and currently the network will have about 15 million users.

In an official publication, representatives of MeWe celebrated the fact that this adherence is associated with the fact that people are looking for a "social network that respects its users".
With the success new challenges arise and one of them is the improvement of the infrastructure, making it capable of supporting this growth so fast without presenting failures or interruptions in the service.
The social network is translated into 20 different languages, and came to occupy the first position among the most downloaded applications in the USA and Hong Kong.
If there are no advertisements, how does the social network survive?
The social network offers a free service (such as Facebook), but it also offers a free service premium, which costs $ 1.99 for business pages.
The network is available on to Android e iOS
Will MeWe be able to face the giant Facebook?