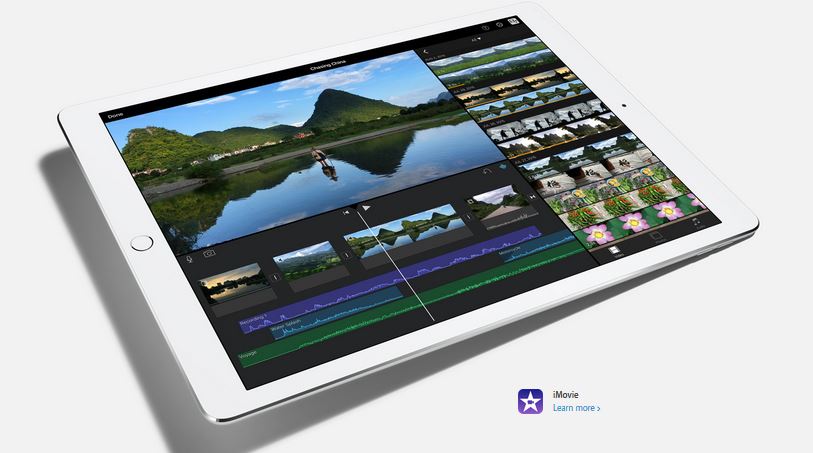 One of the highlights of Apple's presentation yesterday was the announcement of the iPad Pro.
In the presentation, Apple made a point of talking about partnerships with big companies like IBM and Cisco, showing that it was ready to "attack" the corporate market. However many Apple users were not expecting what came next:
An alliance with Microsoft ! In the middle of the presentation it is called "Kirk Konigsbauer"From the office team, according to Apple"there is no one better than Microsoft to talk about productivity!", It was seen that initially the audience thought it was a joke, but the truth is that the two companies seem to have overcome the differences. The plan is to provide a new version of Office for iPad Pro, taking advantage of the multitasking features of iOS9 on the new tablet, and the use of new accessories: o smart keyboard and Apple Pen.
The multitasking features offered by iOS 9 will allow you to have Word and Excel side by side on the screen.
According to the Microsoft representative:
With Office for iPad, we want to make it easier than ever to create rich, low-key documents
Key Features of iPad Pro
The device has a 12,9-inch screen and will come with the new generation of A9X processors. With this screen it will be possible to run two applications simultaneously, multitasking in the true sense of the word. The screen has a resolution of 2732 × 2048, a higher resolution than the MacBook Pro Retina. According to Apple, the new processor is twice as fast as the iPad Air 2 and, according to Apple, faster than 80% of portable PCs on the market.
The new tablet is a little thicker than the iPad 2 Air, with 6,9 mm thick, with similar weight iPad (original) version released on 2011. The battery has a battery life of 10 hours.
Prices
The iPad Pro will be available in November for $ 799 (32 GB), $ 949 (128 GB with Wi-Fi) and $ 1079 (128 GB with Wi-Fi and cellular connectivity). Separately, a pen will be sold, the Apple Pencil, for $ 99 and a smart keyboard, costing $ 169.
More images of iPad Pro
The full presentation can be reviewed here.