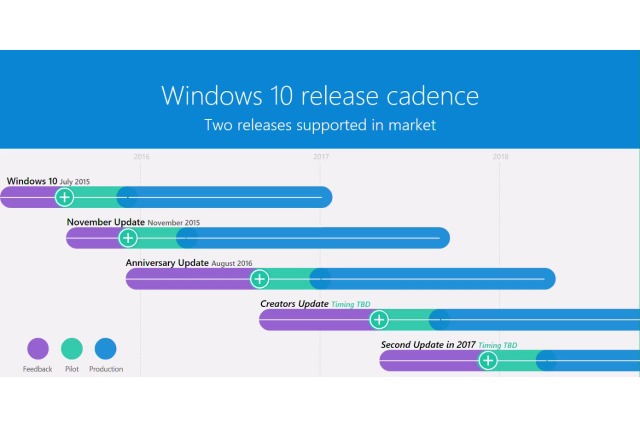 After they have come toton some of the features that will be part of the next update of Widows 10, now comes the information from Microsoft, which ensures that the second major update of the new operating system is expected by the end of 2017.
Microsoft had revealed that it was planning two major Windows 10 updates for 2017, but at no time did the company even share the forecast date for its second update that has yet to be named. While the first update that is currently being tested by users of the Windows Insider, which may be released in April of 2017, and not in March of 2017, as previously provided.
The company revealed this timing for the second update of Windows 10 on a slide, which seems to indicate that the update will be made available at the end of the year, with a "production" date of 2018. As the slide is aimed at corporate customers, the 2018 schedule is likely be an estimate of when companies will start rolling the update, instead of a timeline for the real version.
Looking forward to the next operating system update?