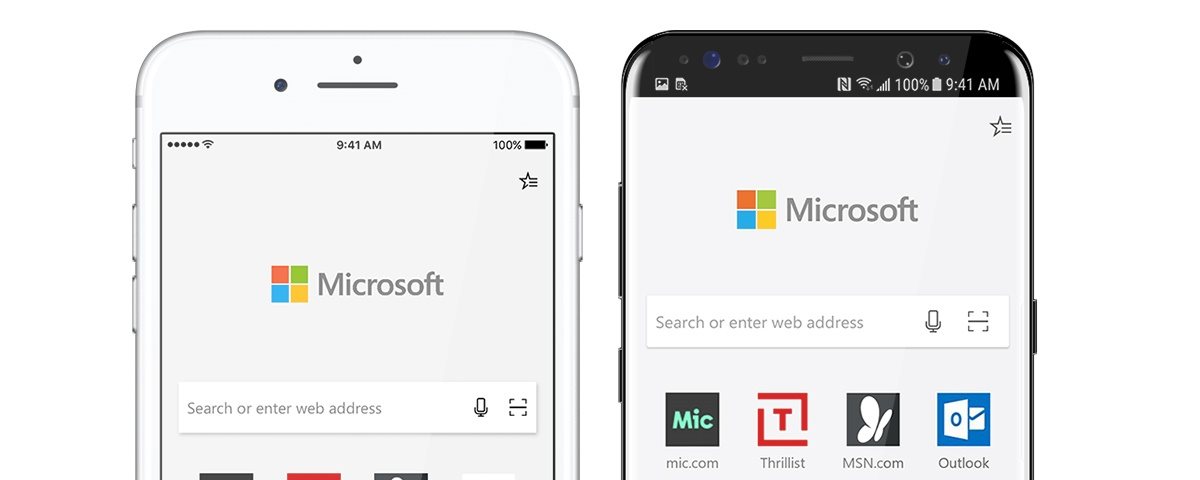 After the arrival of Windows 10, one of the major changes was the implementation of a new browser called Microsoft Edge. But it is important here to point out that the older versions of Windows still continue with Internet Explorer.
The browser will be available on devices with the Android and iOS system, after the non-continuity of Windows Mobile, Microsoft is betting on a new approach: making Android and iOS work better together with Windows 10 with mobile version of Edge .
At the core of Microsoft Edge for Android and iOS, there is the "Continue on PC" functionality. In fact, it will be used to synchronize your searches on the Web between your Smartphone and your computer, so you can continue where you left off. In addition, it will be possible to synchronize your passwords and your favorite bookmarks, so that you always have everything you need with you.
Design
In this regard, Microsoft has tried to match the Desktop version of Microsoft Edge, but in terms of features there are still some that are missing. For example, the tabs we've opened and search history are not yet shared with the Desktop version of Edge.
At this time, Microsoft is trying to reach users of Smartphones iOS and Android, so tablet support will have to wait. That means all the features we could have with the help of Apple Pencil on iOS will still have to wait. On the other hand, Cortana's support has not yet been included.
Is it a good option to incorporate Edge into these systems?