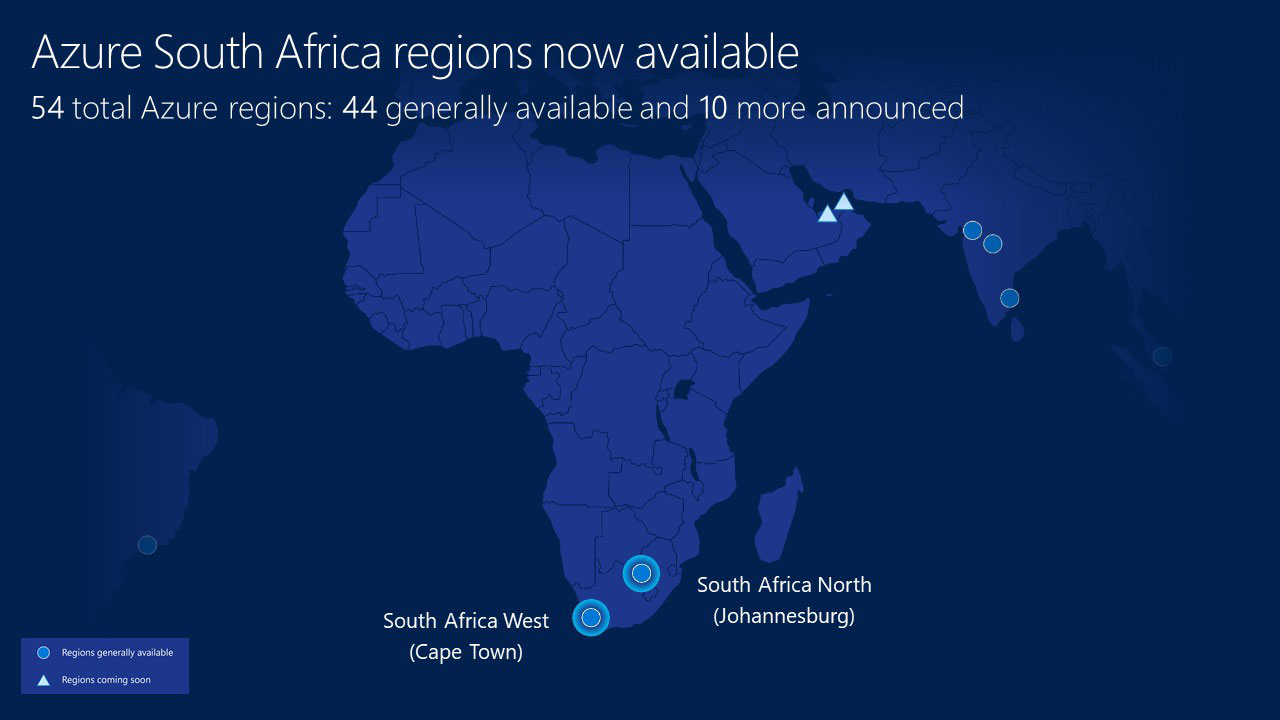 A Microsoft the opening of its first Datacenters in Africa, located in the cities of Johannesburg and Cape Town, South Africa, and will be open to customers, with the overall availability of Microsoft Azure and Cloud technologies.
The investment aims to drive significant growth, in line with the continent's digital transformation goals and the realization of new economic opportunities. The launch also makes Microsoft the world's leading provider of cloud services from datacenters on the continent.
The new datacenters are the latest example of Microsoft's continued investment to enable digital transformation across Africa.
With cloud services delivered locally in South Africa, companies now have the option to migrate to the cloud, maintain security and meet compliance needs, and improve performance, provided by the geographic location closest to the new datacenters.
Azure is the first of Microsoft's smart cloud services available in Microsoft's new datacenters in Africa and will be followed in the future by Microsoft's cloud-based productivity suite Office 365 and Dynamics 365, the next generation of smart business applications.
In 2013, Microsoft released its 4Afrika Initiative across the continent, worked with governments, partners, startups and young people to develop Internet access, XNUMXst century skills and locally relevant technology.