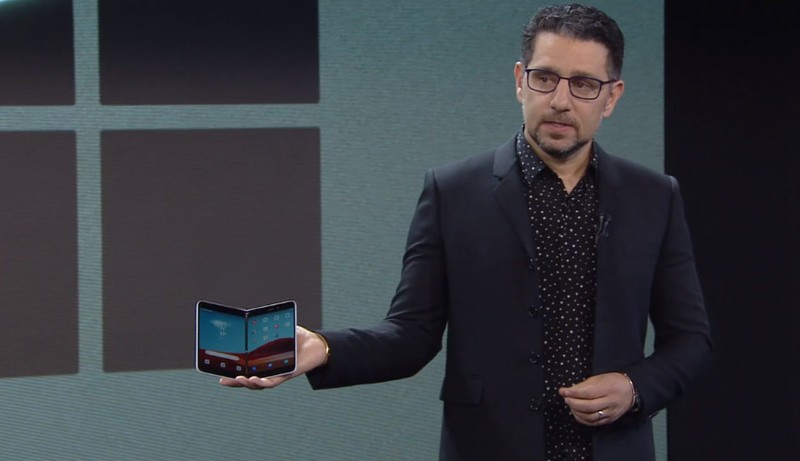 A Microsoft tried for more than two decades to make smartphone operating systems, but gave up the effort two years ago. It was not easy to compete with the popularity of the Android and the iOS, which will currently be on 87% and 13% of the world's smartphones this year according to IDC . Instead, Microsoft chose to expand its software office and other services for rival devices, including iPhones.
At your event called "Surface event"That took place today in New York, the company decided to present a new device, called Surface Duo with two screens. The company said the two screens would make users more productive. And, in partnership with Google, the device will be able to run applications on the Google Play Store.
The device will be available in 2020.
Second Panos Panay (Head of Microsoft products), "This product brings together the best from Microsoft, in partnership with Google to offer the best of Android in a single product. This is the technology that drives the industry.
Device design resembles newly announced Surface Neo laptop dual-screen from Microsoft, but on a smaller, pocket scale. The Surface Duo has two 5,6-inch displays that can rotate 360 ​​degrees, allowing it to be fully opened as one tablets miniature. Each screen can also run two different applications at the same time, or the Duo can be turned into landscape mode, allowing the second screen to be used as a keyboard or game controller. The version of Android offered here also looks quite similar to the operating system version. Windows 10X that Surface Neo bigger runs.