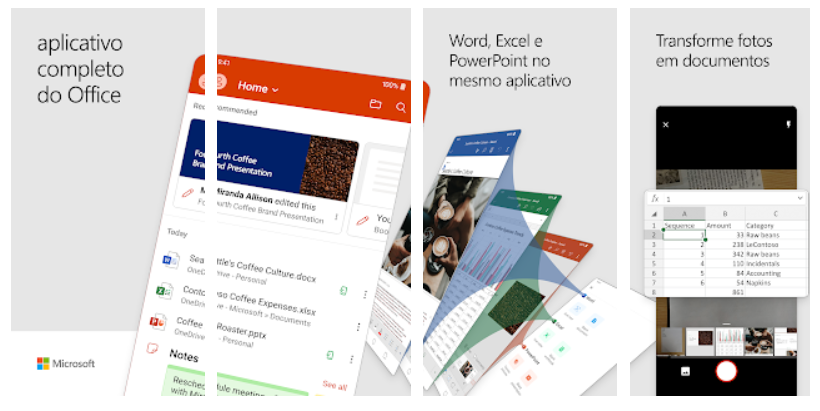 The mobile phone gains more and more importance and will put computers in the background. One of the few excuses for continuing to use laptop computers is when working with office tools - Word, Excel e PowerPoint. This may change soon. This is because Microsoft products decided to create an application for smartphones that combines the three tools described above.
Microsoft announced that the application Office, which combines Word, Excel and PowerPoint in a single environment is now publicly available on Play Store da Google. So far, the company has been testing a limited group of Office Insiders users.
"The Office application combines the Word, Excel and PowerPoint applications you know and trust, with new features that take advantage of a smartphone's unique strengths to create a simpler and more powerful Office experience on the go. Whether you use it for personal or business reasons, the Office application is designed to be your favorite application for working on a mobile device " said Microsoft.
Office which is now available on the Play Store, users can scan text from images and spreadsheets, read and sign PDFs, transfer files to their computer and nearby devices. It also allows you to work with presentations, text documents and spreadsheets in the usual way.
After the arrival of this Android app, another question is whether Microsoft will have plans to launch the same type of app for iOS and iPadOS. Apple users are grateful.
With this advance, it is not certain whether Microsoft's intention is to end the independent applications of each of the office tools. It should be noted that the download of this new app that brings together the different tools is free at Play Store.