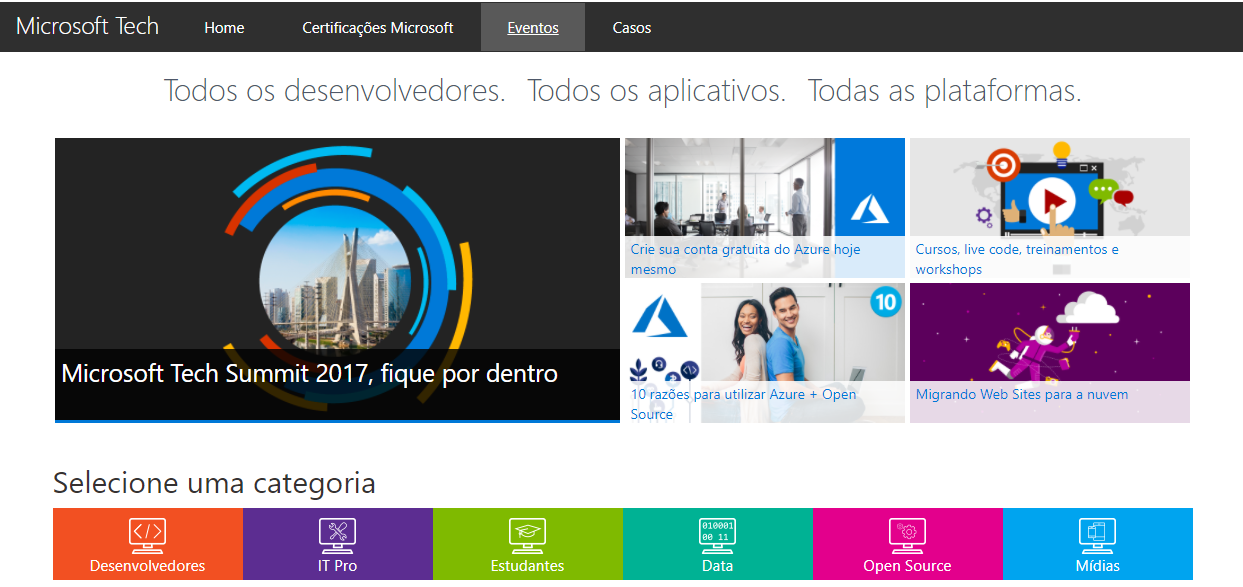 A Microsoft has sought to implement various services to help IT professionals and beyond, it is in this path of ideas that the company has recently launched a portal for IT specialists and developers.
The company made available this November the portal Microsoft Tech, which brings together training materials for developers, IT professionals, students and startups on Microsoft cloud solutions.
In this portal, in addition to articles, experts can find more of 800 training videos and workshops on products and trends of this increasingly collaborative and cross-platform universe. Adherents will also have access to the company's event calendar, certifications and success stories.
How is the portal divided?
The portal is divided into five sections: Developers, IT Pro, Students, Data Scientists e Open Source. The proposal is that the contents are selected according to the interests of each audience.
Other relevant information from Microsoft that targets IT experts and developers is shared on the Facebook pages of IT Pro e Microsoft Developer.