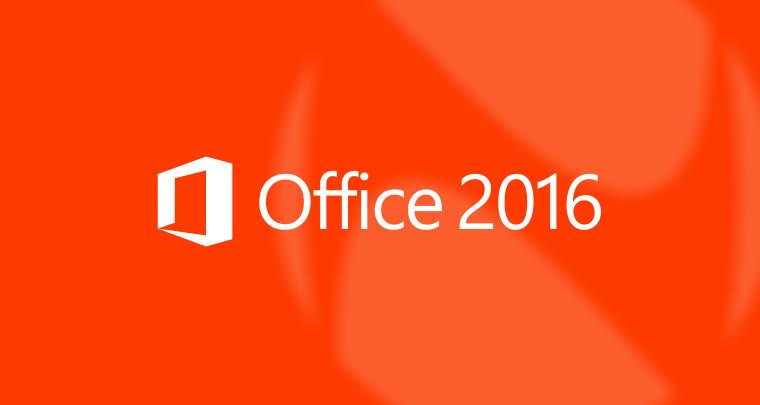 Microsoft today unveiled the world's Office 2016. These applications are the latest addition to Office 365, Microsoft's cloud-based subscription service, that helps you work better as a team. The company also announced new and improved Office 365 services, which again prove Office has grown to become a powerful suite of integrated applications and services to increase team productivity.
"The way people work has changed dramatically in recent years, and that's why Microsoft is focused on reinventing business and productivity processes for the mobile and cloud universe"Said Satya Nadella, Executive Director of Microsoft. "These latest innovations are a big step in transforming Office as a suite of individual productivity applications into a set of connected and designed applications and services for work and team collaboration".
Office 2016 includes new versions of Office desktop applications for Windows, including Word, PowerPoint, Excel, Outlook, OneNote, Project, Visio, and Access. By subscribing to Office 365, customers get applications that are permanently up-to-date and properly installed for use on their various devices. These include OneDrive online storage, Skype for Business, Delve, Yammer, and enterprise-level security features.
Together, the new Office and Windows 10 are the most complete solution for productivity. Office 2016 applications run seamlessly on the best Windows ever, including the new Sway for Windows 10, which creates interactive, shareable stories that can be viewed seamlessly on any screen. Windows Hello logs on to Windows and Office 365 with a single step. Office Mobile applications on Windows 10 enhance productivity on the go, including using Continuum, so the user can use the phone as a PC. Cortana connects to Office 365 to help with tasks such as preparing meetings, with later integration into Outlook (will be released in November).
Ideal for teamwork
Office 2016 applications simplify collaboration and eliminate barriers to successful teamwork.
Co-authoring is now available in Word, PowerPoint, and OneNote in the desktop software version, and includes real-time writing in Word that lets you view another user's edits while they are being made.
Skype integration in applications in Office Online and applications rich client allows you to send and receive instant messages (IM), share the screen, talk or video conversations within the documents.
Office 365 Groups are now an integral part of the Outlook 2016 client application and are available on the mobile device of choice through the Outlook Groups application, which provides a homogeneous teamwork experience across the entire suite.
Soon the new Office 365 will also include solutions that combine the power of applications and services for better collaboration.
Presented today, Office 365 Planner helps teams organize work by offering the ability to create new plans, organize and assign tasks, set deadlines, and update status with dashboards visual and e-mail notifications. Planner will be available in pre-release version for Office 365 First Edition customers at the beginning of next quarter.
OneDrive for Business will reflect new updates later this month in developer, IT control, mobile, sync, and browser experiences. The client sync Next-Generation for Windows and Mac will provide enhanced end-user experience, improved reliability and synchronization options, and increased file and volume size capabilities.
Unveiled earlier this year, GigJam is now available in tight preview and will integrate Office 365 into 2016. GigJam enables teams to perform tasks and transform business processes in a unique way by removing barriers between devices, applications and people.

Works for the user
Office 2016 helps the user to work faster and smarter.
O Outlook 2016 includes the smartest mailbox ever. Your search functions and automatic removal of low priority mail are two excellent examples. All recipients in the 'To:' line have access to documents through modern, cloud-based attachments.
The functionality 'Where is it?'lets you quickly locate the right command or functionality of Office, and' Smart Search 'transports the Web information directly to your documents.
O Excel 2016 now includes integrated publishing in Power BI and new, modern chart types that enable you to get the most out of your data.
The list of the last documents used allows you to resume the work where you left off, tracking your travel across devices, whether you are working in Office Online, Office for Mobile applications or Office 2016 desktop applications.
The Most Secure Office
Office 2016 applications with Office 365 provide new capabilities for improved enterprise-level security and protection.
Data Loss Prevention in Word, PowerPoint, Excel, and Outlook dramatically reduces the risk of confidential data leakage through tools that enable IT administrators to manage content authoring and document sharing policies.
The Multi-factor Authentication service ensures protected access to content when the user is outside the company network.
The Enterprise Data Protection feature will be available in Office for Mobile, Windows 10 applications later this year, and desktop applications at the beginning of 2016, enabling secure content sharing (within the limits set by the companies ).
Availability and Requirements
New Office 2016 applications are available in 47 languages ​​and require Windows 7 or later. Starting today, Office 365 subscribers can choose to download new Office 2016 applications under their subscription. Automatic updates will begin to be distributed to subscribers next month. Office 2016 is also available today as a single purchase for PCs and Macs.