In 2020 Huawei has signed several agreements with government agencies in the country, such as: Ministry of Foreign Affairs (MIREX), the construction of a technology park, as well as the donation of some equipment to the Ministry of Interior and Health.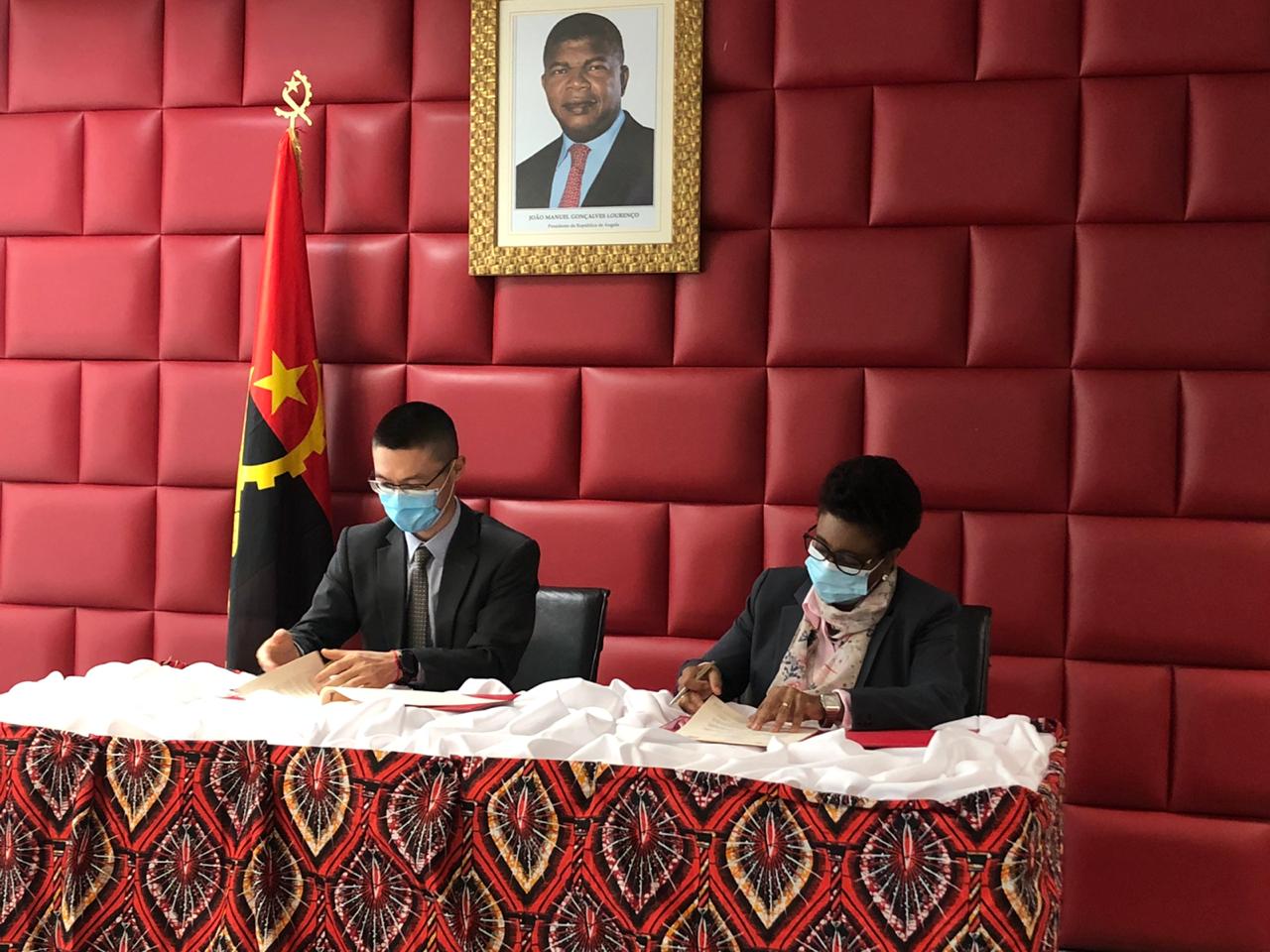 Now the company ends up signing one more, this time, Huawei, the world's largest supplier of telecommunications equipment, and the Ministry of Higher Education, Science, Technology and Innovation (MESCTI) today signed a memorandum of understanding that aims to train teachers in the field and improve the technological conditions of higher education institutions.
According to the Minister of Higher Education, Science, Technology and Innovation, Maria do Rosário Bragança Sambo, the memorandum of understanding is of great importance for MESCTI, given that the main objective of this cooperation is to improve the level of human training and infrastructure of the higher education subsystem. "This memorandum of understanding largely favors the improvement of the teaching and learning process, not only in terms of the training of teachers and ministry staff, but also with regard to the provision of educational institutions with training in the field of information technologies. and communication ", said the minister.

For the CEO of Huawei, Edric Chu, the signing of this memorandum allows to accompany the development of the digital transformation of the MESCTI, to improve the technological infrastructures of the ministry and to implement all the technological and training capacity that Huawei has in the field of ICT for the well- being of Angolan society.
The leader of the technological giant underlined that "the Angolan market is one of the first in Africa that Huawei has entered". A presence that dates back to 1998 and with projects underway.
Eric Chu said that the company "is building a technology park in Talatona where there will be three main centers: a training center for partners and customers, which will train ICT engineers; an innovation center for public and private entities and ministries; and an experience center to bring the newest and most advanced technologies to the Angolan market. " As a strategic partner, Huawei invested USD 60 million in the construction of this Innovation and Training Center, which is expected to be completed in 2022 and benefit more than 500 students.