A MTN announced the testing of e-SIM services on Niga © ria on its network, after receiving approval from the Nigeria Communications Commission (NCC). This occurs days after the NCC approves the creation of a new digital economy department.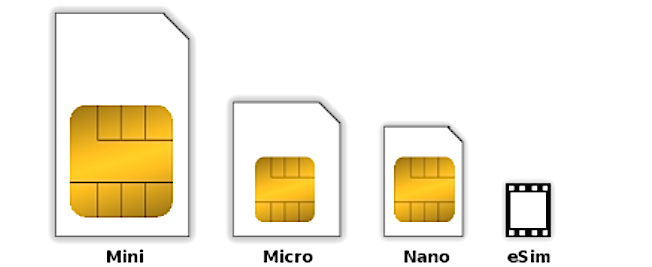 The evaluation period will be one year and is open on a first come, first served basis to a limited number of subscribers who have compatible devices. Mazen Mroue, director of operations for MTN in Nigeria, said the company was eager to go through the testing process so that the technology could be deployed for the benefit of all Nigerians.
"With the introduction of e-SIM, we will offer customers a perfect and distinct digital experience, with new levels of flexibility, simplicity and convenience."
E-SIMs are designed to offer unprecedented freedom and flexibility. Unlike physical SIMs, e-SIMs are incorporated into smartphones and wearable devices. They support multiple profiles and allow customers to connect multiple numbers to their e-SIM devices.
Despite the sophistication of e-SIMs, the integration requirements are the same as those required for a physical SIM. Therefore, SIM registration, according to existing regulatory requirements, remains a requirement to activate a device incorporated into an e-SIM.
E-SIMs are useful for people who want to manage personal and business lines easily and effectively or want a separate profile for data. The new technology will be very convenient for frequent travelers and tourists, making it easier to choose and maintain a local subscription when visiting Nigeria, said Mazen Mroue.
The term "e-SIM" refers to a new standard that is being promoted by the GSMA (Global System for Mobile Communications, in Portuguese), the association that represents telephone operators worldwide. e-SIM will come in the form of an integrated SIM card, which remains inside the phone and does not need to be removed - something that electronic device manufacturers are also interested in adopting for other devices that can be integrated into the Internet of Things.