The MenosFios team is at the MWC in Barcelona with the support of CABLE TV.
---
If you were attentive to our articles, you must have come in contact with information that crowned Tunisia as the best represented African country in the MWC. Of the most varied companies that participate in the event with the Tunisian flag, we had the opportunity to listen for a few minutes to the representative of the Codintek who shared the company's current project.
During the visit to the Tunisian stand, we talked for a few minutes with the CEO of Codintek, Mahamed Tlich, which explained how the company operates and why it is considered an asset.
The main activity of the company currently involves the creation and development of wireless communication systems. The systems developed by Codintek are created according to the needs of the user, especially for large distributed systems.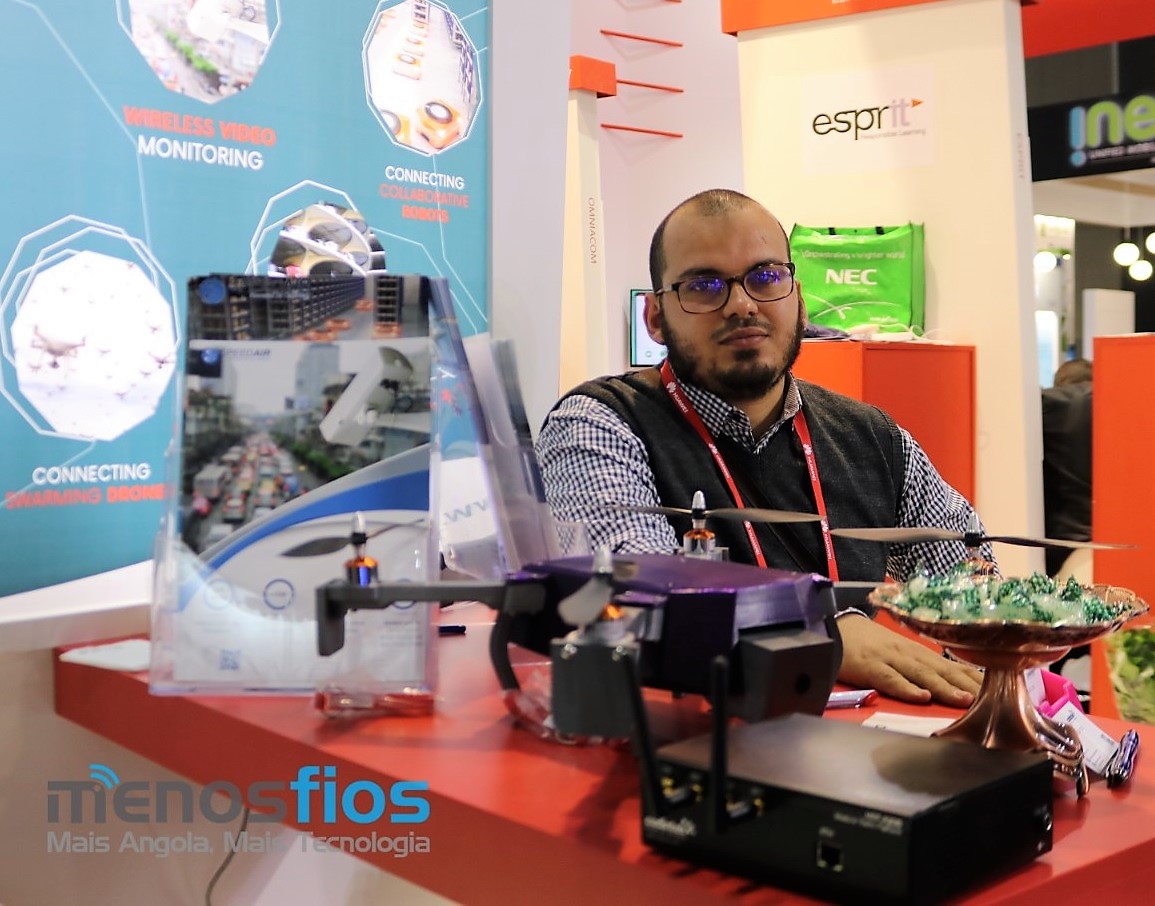 One of the examples cited by the head of Codintek was a network camera system, generally used to monitor large areas. Under normal conditions, each of these chambers must be connected to a central station, thanks to complex management systems. According to Mahamed Tlich, using the Codintek system, it is enough that one of the cameras (or networked device) has connectivity to the central one. This camera with connectivity will contact the next camera and thus can cover a large extent.
The system has application for the management of drones or to interconnect hundreds of sensors that must send information in real time. The company uses the frequency of 5.8 GHz, however if the client has a specific frequency, the system can be customized.
We will continue to accompany the company in the near future to confirm its expansion in Africa.