The MenosFios team is at the MWC in Barcelona with the support of CABLE TV.
---
On the last day of the Mobile World Congress 2018, we visited the 6 pavilion where we found the Haier, a company with presence in Angola and that in this event brought a SmartWatch with integrated projector.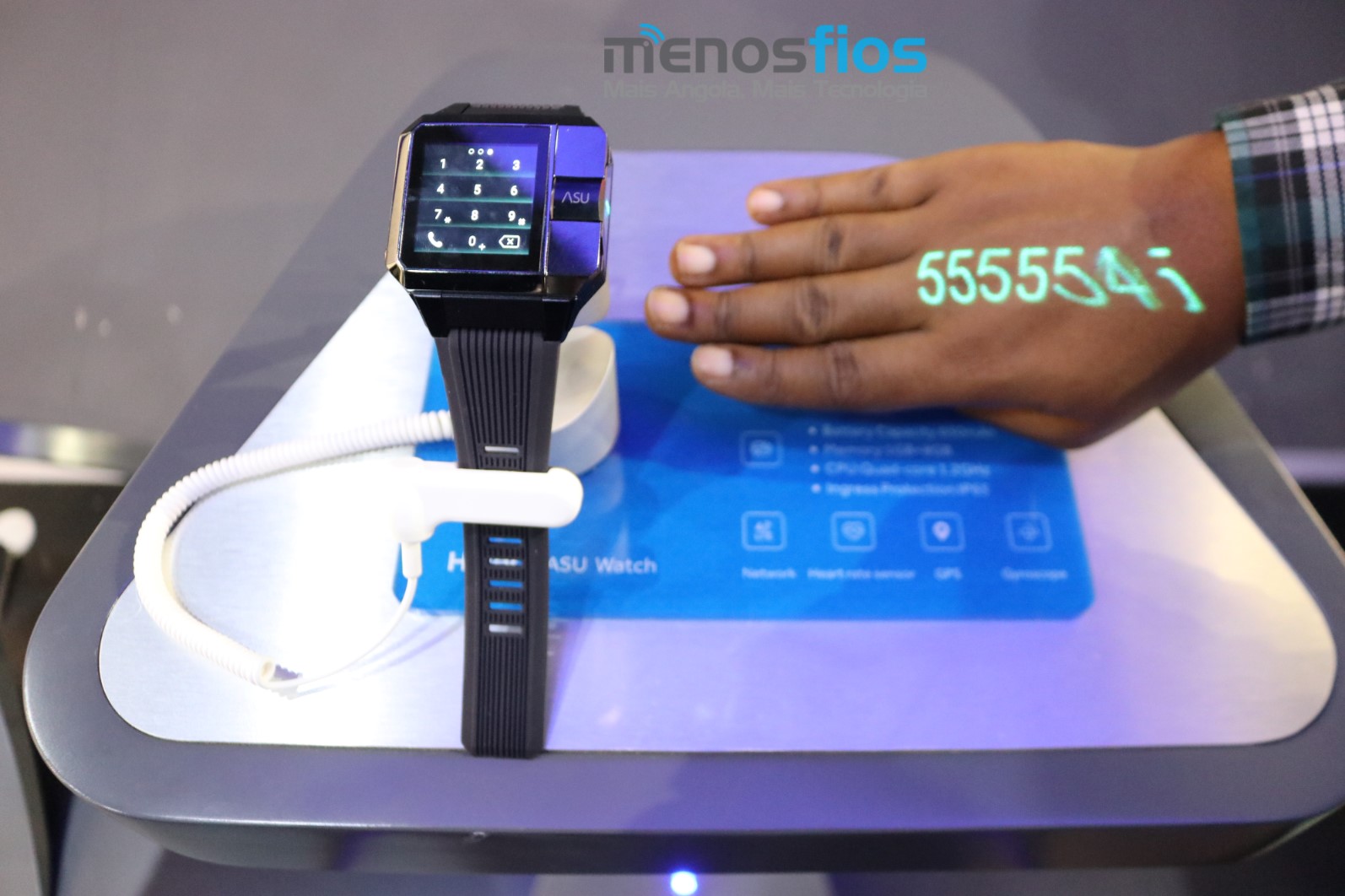 The Haier smart watch, brings a differentiator from the others on the market with a projector that allows the watch to display information on the back of the hand, or any other object that essentially serves as a second screen.
By the explanation given to us during our visit at the haier stand, this is a watch that is still in the development phase.
Unfortunately for now brings many features with the projector for now, in this demo version it is noted that it is almost exclusively used for the application of fitness, and it does not sound like there's some kind of app store for the watch.
Much more than a smartwatch
The projection element is the key innovation here, but the overall design of the Asu smartwatch is interesting, the Haier team must have spent many hours trying to frame the projector (still a very big clock!). With built-in 1,2 GHz processor, GPS, 4G LTE support, large 650mAh battery (providing two days of autonomy) and heart rate monitoring.
The watch has a 1,54-inch, 240 x 240 pixel touchscreen that displays Haier's Android-based software. The projector has a resolution of 480 × 854 pixels, which can be useful to display images that would be very small on the small screen of the smartwatch. On the other hand, the projection makes the projection surface (in our case was our hand) sensitive to touch.
Availability
The watch will be available in May, the country chosen for the start of sales was China. Haier did not reveal the price.
Looking forward to testing this smartwatch?