Between 26 February to 1 March of 2018 team of MenosFios was at the MWC in Barcelona with the support of CABLE TV. The organization of the Mobile World Congress 2018 proposed the theme "A better future", obviously using technology.
For an event that focused on mobile devices, this year's Mobile World Congress did not cause so much fuss.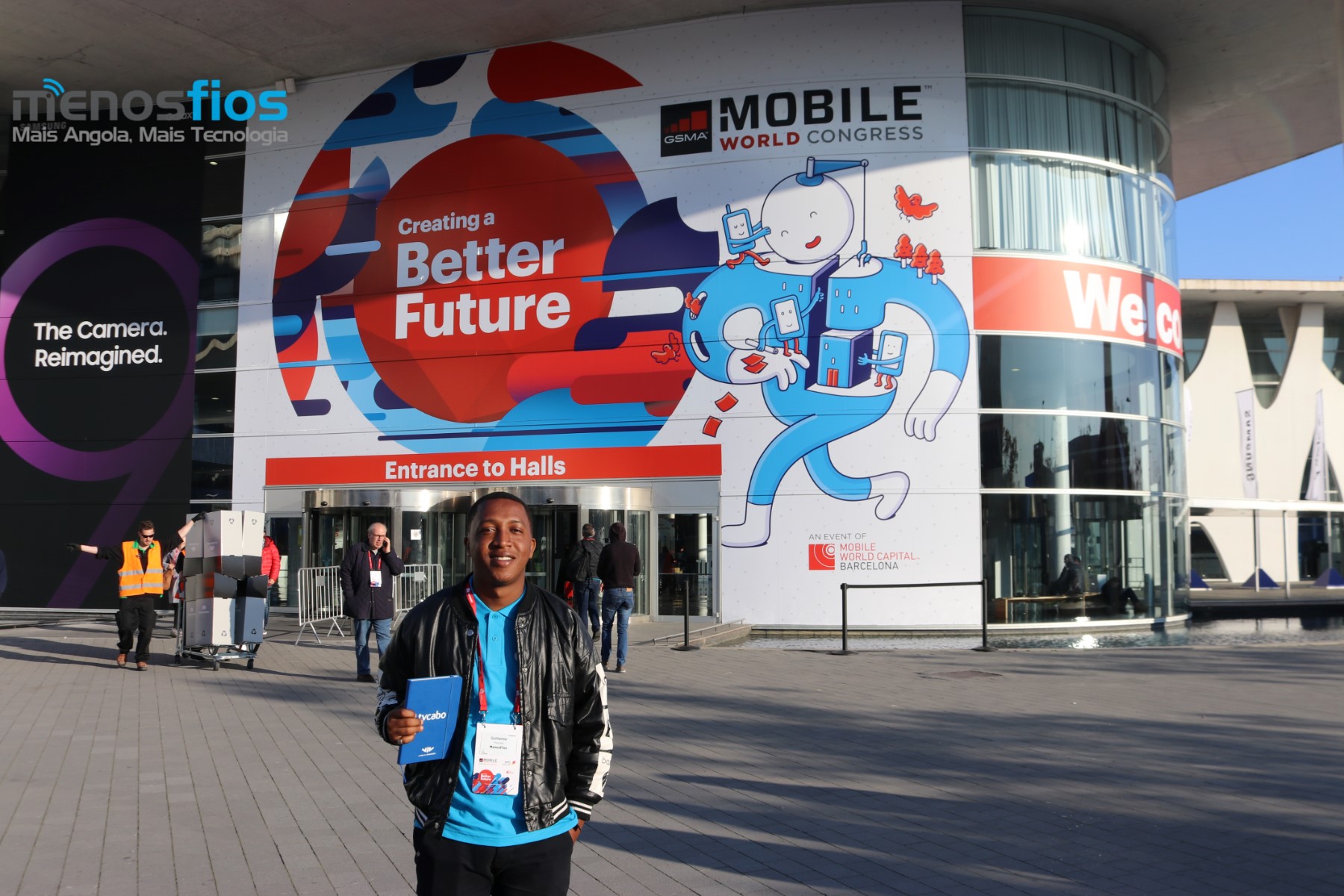 Key points of the event
The return of Samsung. Yes, after having changed its launch schedule, Samsung decided to present its top of the range in MWC 2018.
HMD Global, which controls Nokia's mobile division, tried the same "trick" last year when it resurrected Nokia 3310, doing the same with 8110. There was initial interest, but at the commercial level, everything points to a failure.
Asus, HTC, Huawei, LG, ZTE brought smartphones that did not provoke a great astonishment at innovation level. On the other hand, Vivo has returned to attention, with its smartphone with fingerprint reader integrated directly on the screen, and adding a front camera that "jumps" the phone and positions itself as a periscope. Lenovo continues to focus on difference with its modular devices.
A win for Google, with the launch of several smartphones with Android Go, showing that manufacturers are willing to attack emerging markets, which will give a big return on that investment.
5G was the expression of the event. In the 8 pavilions, wherever we circulated, we found a reference to 5G. All major companies have had their own demonstrations of achieving 5G speeds across all varieties of communications - from smatphones to cars.
With so many plans around the 5G, it remains to be seen whether INACOM has plans for the 3.4 to 3.8 GHz spectrum, which has already been indicated as the primary in Europe.
Nonetheless, the event brought good prospects in using 5G for the Internet of Things, allowing us to have ever smarter systems and to generate more information.
Africa represented
Algeria, cthe two companies, Kenya with 3 startups, Sudão with two companies and Tunisia with 21, were the representatives of Africa at this event.

+ Could not read the articles? You can review the entire coverage of the MenosFios team at MWC 2018.