The MenosFios team is in Barcelona to cover MWC 2018 with the support of CABLE TV.
---
At the end of 2017, the ZTE announced its new foldable smartphone equipped with two repeating screens, two screens. The Axon M was ZTE's first bet on the brand's foldable smartphones.
How to enjoy your screens?
You can use the screens at the same time
We can still use the second screen as a secondary screen to run more than one application at a time.
There is also the mode of mirroring, in which we can see the replica of one screen in another.
But if you really want to enjoy the 5.2 inches (x2), to watch videos, for example, choose the extended screen mode, making the two screens work as if they were a single, bigger one.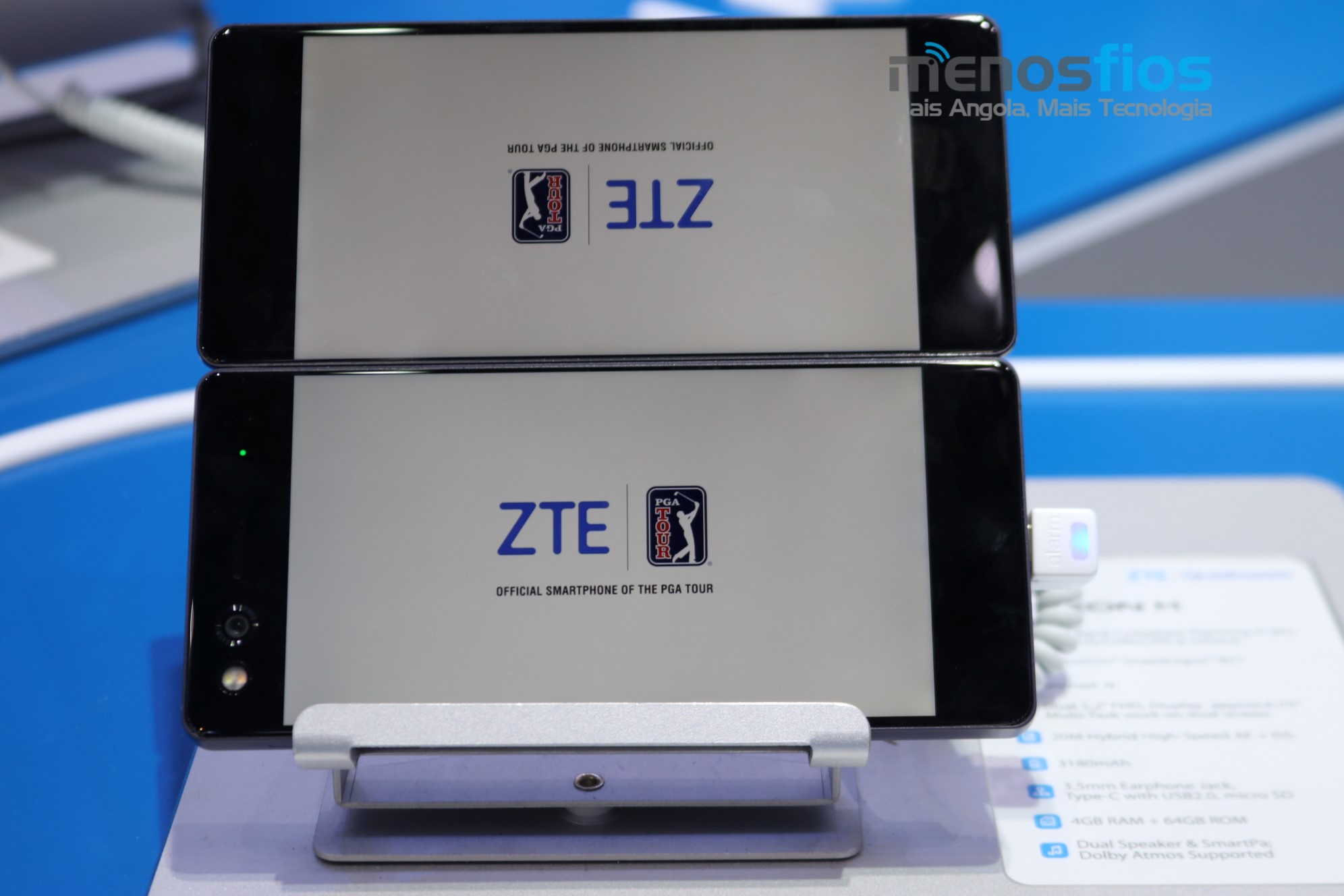 General features
The device comes equipped with a Snapdragon 821 quad-core processor, 4GB RAM, 64 GB storage (can be expanded via microSD card), and 3.180 mAh battery. The main camera has 20 megapixels with dual LED flash, the operating system chosen by ZTE was the Android 7.1.2.
Both smartphone screens have 5,2 and Full HD resolution, and have Gorilla Glass 5 technology for protection against scratches and falls.
The ZTE Axon M costs 852 Euros, around 231.000,00 Kwanzas.
So is it worth the investment?