The MenosFios team is at MWC 2019 in Barcelona with the support of CABLE TV e Kambarico.
---
During MWC 2019, while other manufacturers were worried about launching the best 5G smartphone, HTC took a slightly different approach by creating an 5G-compliant smart mobile aggregator that combines an 5G access point, Android hub and battery , on a single device.
HTC's 5G HUB is basically an 5G access point that allows even 20 users to connect to the network, but HTC insists the device has more to give. With a screen of 5 inches (720 x 1280) with Android 9.0 Pie, the user can stream TV shows and movies from applications such as Netflix or use the USB-C connector on the device to connect it to an HDMI port on a TV.
802.11 AD Wi-Fi and 6 Wi-Fi are supported when it's ready, and HTC has also equipped its smart hub with an ethernet port for companies that want to provide connectivity to other devices.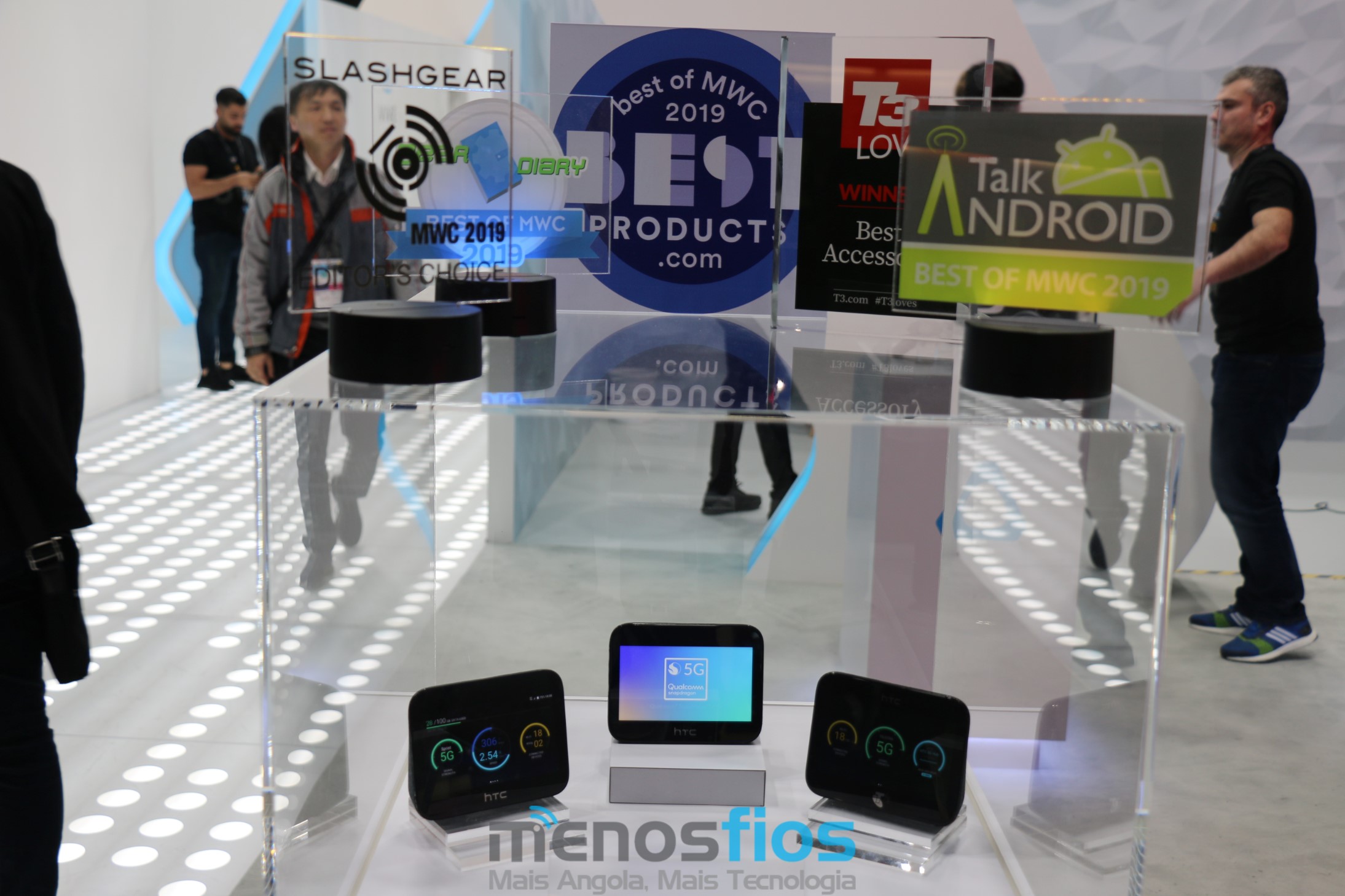 Price and availability
HTC has not yet announced prices, but that will likely depend heavily on carrier contracts and the amount of consumers charged for 5G data. Still, such a hub is the most useful gadget to test 5G on 2019, because phones compatible with this new standard will be priced too high and not all users will be able to buy.
On the other hand, the major telecommunications operators have not yet commercially launched their 5G networks. There is the case of Sprint (in the US) that will have 2 2019 commercial launches until 6 XNUMX until XNUMX cities and the case of the operator Rain, who announced the commercial launch in Cape Town. Therefore, users have at least more 18 months to wait comfortably without actually bothering to buy an 5G device.