The MenosFios team is at MWC 2019 in Barcelona with the support of CABLE TV e Kambarico.
---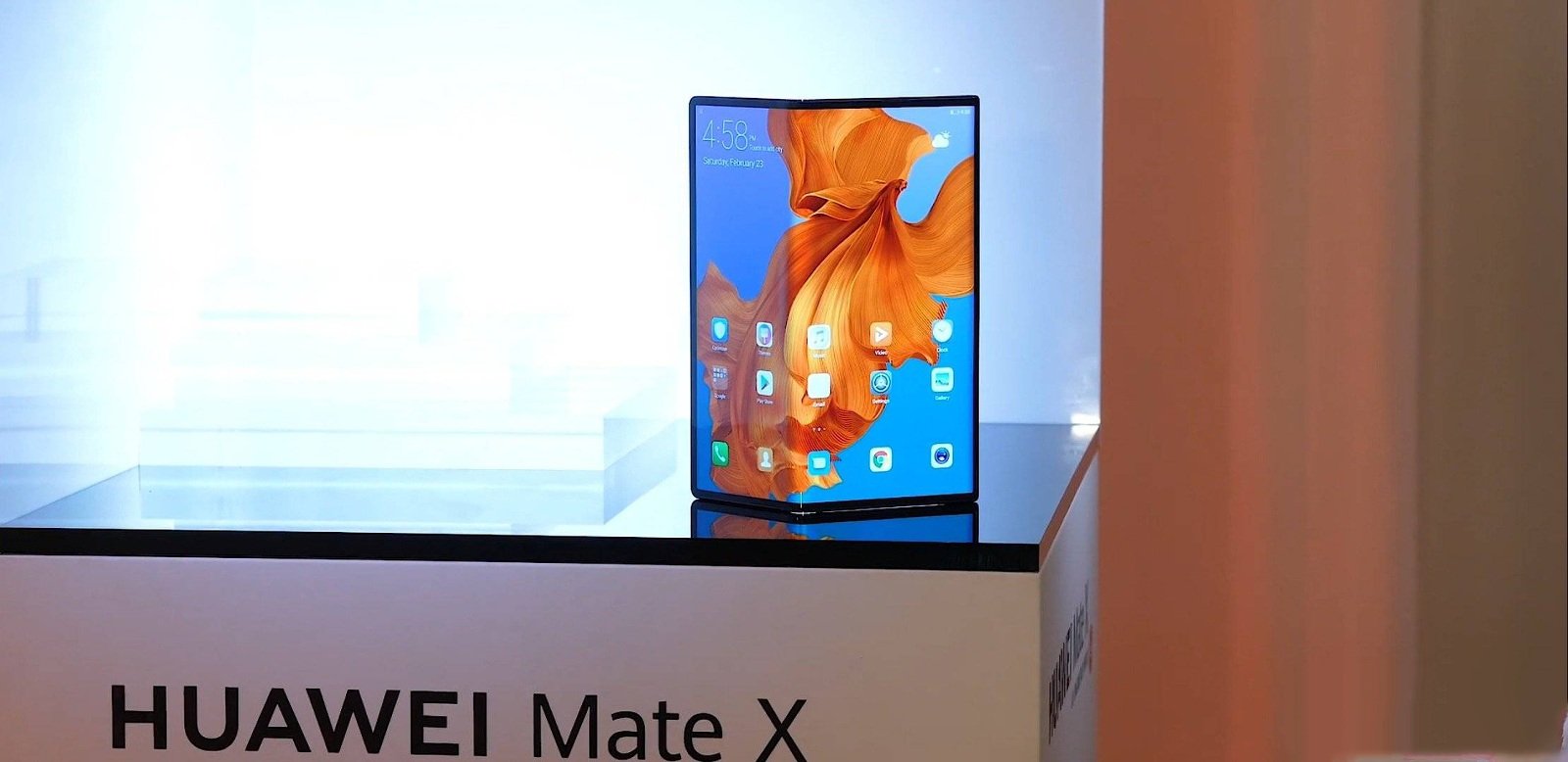 In the preview article of MWC 2019, we warned: 5G and smarphones of all models, foldable were a "marketing option" for large companies.
A few days before the MWC frenzy, Samsung introduced the Galaxy Fold. Now the Chinese company, Huawei has come to show that Samsung is not the only one to invest in this type of device: Huawei Mate X.
This foldable device has a system dubbed by Huawei as "hawk wing hinge"And a flexible outdoor screen. The Huawei Mate X has a flexible screen that opens outwards instead of inwards, Huawei did not need to add a third screen as Samsung did with the Galaxy Fold.
On the Chinese smartphone when the 8 inch (2480 x 2200) screen of Mate X is closed, it simply transforms into two screens in front and back, measuring 6,6 inches and 6,38 inches (larger than the 4,6 inches of the Galaxy Fold)
If it's still confusing:
Home screen: 6,6 inches (19.5: 9) - when smartphone is folded
Secondary screen: 6,4 inches (25: 9) is back screen when folded.
Smartphone open: 8 inches.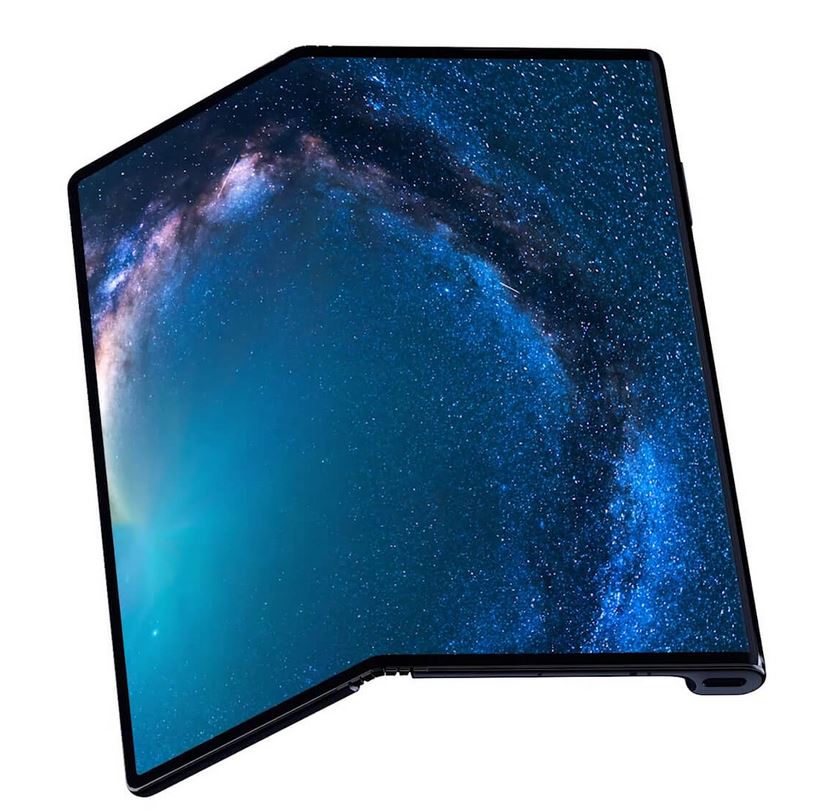 For those who will compare Mate X with Galaxy Fold, Huawei's device does not have the screen cutout (the famous Notch) anywhere on its body and Huawei has managed to reduce the number of cameras, using four instead of six Galaxy Fold, with two in the back regardless of whether it is folded or open. With 5.4mm, Mate X is also thinner than Fold and iPad Pro. Huawei makes a point of making it clear in the ads.
Technical specifications
Starting from the most important for devices with "giant" screens, the battery has 4.500 mAh. The processor is the powerful Kirin 980. There is a single switch button / fingerprint reader. We talk about 5G, right? The Balong 5000 5G modem ensures this. According to Huawei, a smartphone can download a 1 GB movie in less than three seconds. During the event the Chinese company made a lot of comparisons, when the 5G, made it clear that it would have download rates of 4 Gbps, which guarantees to be twice the speed of Qualcomm's 5G Snapdragon X50 modem.
Loading super fast!
The Huawei Mate X has a 55 Watts charger. Yes, 55 Watts! Promising to load the smartphone from zero to 85% in just 30 minutes. What is closest to this value at present? Quick Charge 4.0 from Qualcomm from 27Watts.
Is it easy to handle?
Secret well kept. Huawei kept Mate X in a "safe box" during its press event at MWC 2019.
So far everybody has noticed one thing: there is a slight ripple on the screen, if you look at the smartphone horizontally, seeing the wave front is practically imperceptible.
Price
The price revealed so far is 2.300 Euros for the 8 GB version of RAM and 512 GB for storage. More expensive than Samsung's Galaxy Fold competitor.
Explorers deserve credit!
In social networks we can follow the mixed reactions regarding the launch of the two foldable smartphones, the Galaxy fold and Mate X. It must be borne in mind that, for now, companies are doing a proof of concept, showing that manufacturers are willing to break down barriers. Like so many other pioneering technologies, folding devices can go right or extremely wrong. It will be up to companies to find useful ways to apply technology and… a lot of marketing work to convince people that they need to spend so much money to have a super different smartphone.
Did not follow the release? We bring here again: