The MenosFios team is at MWC 2019 in Barcelona with the support of CABLE TV e Kambarico.
---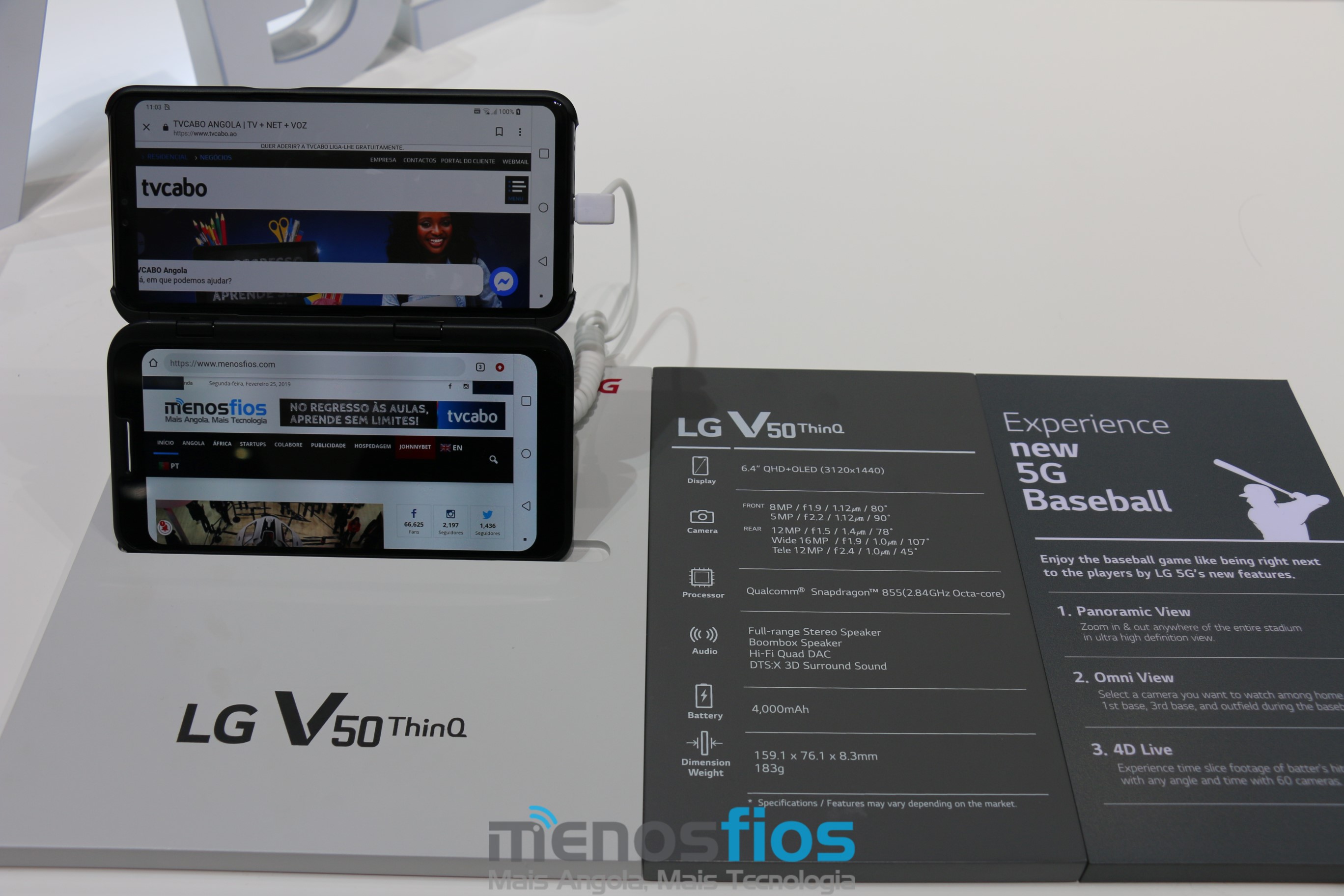 The Mobile World Congress 2019 is being the stage for folding smartphones, we've seen the Galaxy Fold, the Huawei Mate X, and we ended up witnessing a different concept this year for LG, who decided to present a smartphone with two screens called "LG V50 ThinQ"
The smartphone features a box-shaped display, the first thing that stands out is the difference in how it folds, that space between the two screens seems to be about 1 / 4 inch. It's much bigger than we saw last year on similar devices like ZTE Axon M.
The user has no way to use a single application on both screens, not that he does not want to because of the big gap, but because LG says that it is not possible to work with both screens using the two panels (but it is multi-tasking) . The double screen also does not stay flat.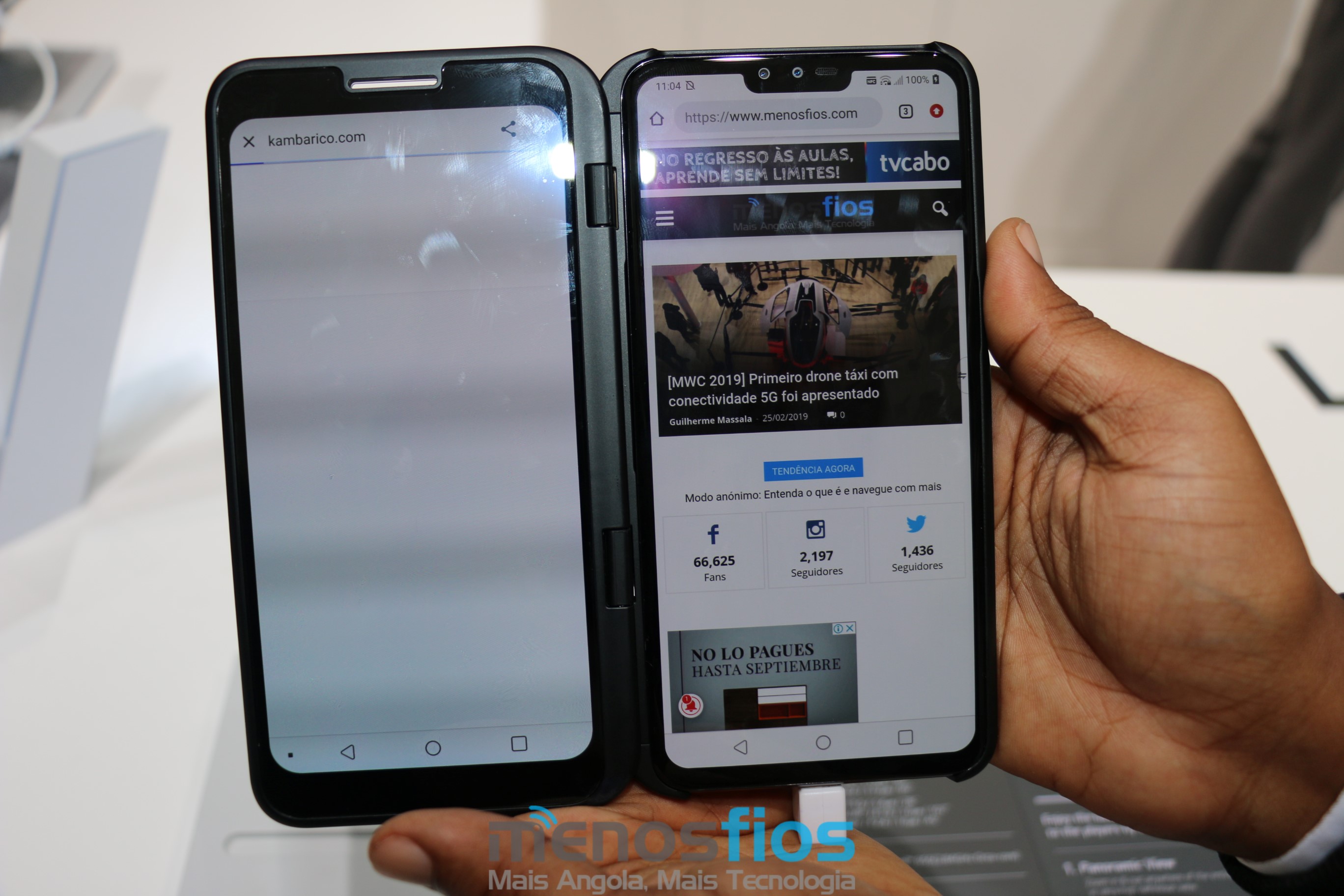 So in terms of actual usage, the LG V50 ThinQ fits the dual screen as in most cases. There is a three-prong connector that pairs the phone with the accessories. The internal screen is an 6,2 inch FHD + OLED FullVision panel with 2160 x 1080 resolution.
A company ensures that where the two screens will really be for anyone who wants to run games and multitasking in general. LG has created an app Game Pad which should be used in conjunction with mobile games. Basically, it turns a monitor into a touch screen controller.
After seeing the competitor's folding devices, this smartphone did not seem so impressive.
More photos of the device: