The MenosFios team is at MWC 2019 in Barcelona with the support of CABLE TV e Kambarico.
---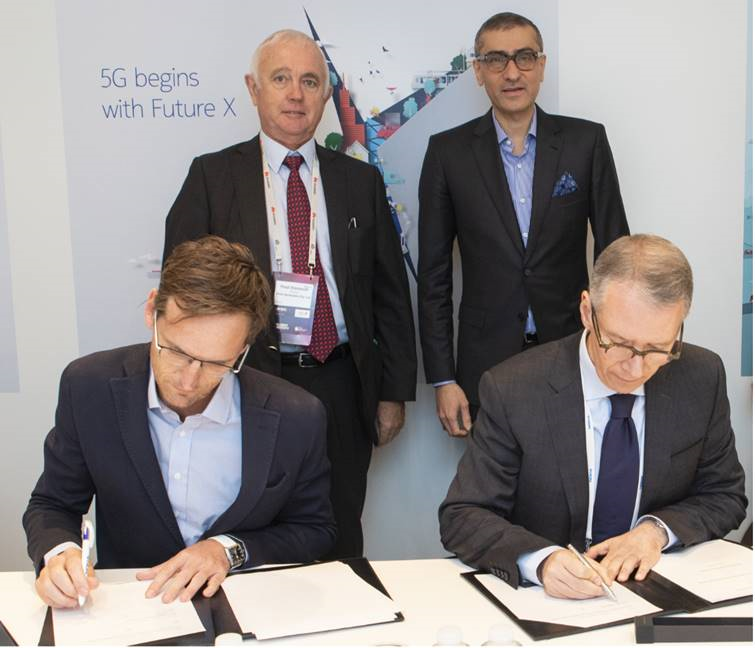 During the AfricaCom 2018, Nokia announced its investement for the application of the 5G standard in Africa, having collaborated with the South African operator "Rain", For the 5G services releases. The two companies also assured at the event that the total deployment of the network was scheduled to begin in the first quarter of 2019.
As those who promise to comply, the South African operator "Rain" and Nokia announced today at Mobile World Congress 2019, the launch of the first 5G network ready for commercial use. The network is operational in Cape Town (South Africa), following the implementation of a pilot test of connectivity in November 2018. The achievement supports Rain's goal to introduce 5G services as early as possible, according to the vision of Africa South to ensure a continuous information infrastructure by 2030 for an inclusive knowledge economy.
The expansion will continue until 2020, to extend the network to more areas. Later this year, the network will also support a variety of 5G use cases when commercial 5G end-user devices are available. This initiative paves the way for the introduction of 5G services across the country.
Willem Roos CEO of Rain, said: "Together with Nokia, we are busy building the first 5G network of this country within a challenging deadline to promote the launch of 5G services. We are relentlessly seeking to provide high speed broadband to all in South Africa. With the network this network, we can achieve just that and be a catalyst for the socio-economic development of the country. Nokia is at the forefront of 5G technology globally and, based on our experience, we are confident that its innovative end-to-end products and world-class professional services will help us bring the best possible network to the people of Africa. South."
However, Deon Geyser, chief of the sub-region of Southern Africa at Nokia, said that his company is eager to support Rain in his 5G vision. 5G technology promises to play a crucial role in narrowing the digital divide, which will help the region's overall economic and social growth. Rain took the lead with the first launch of the 5G network in South Africa. "