The MenosFios team is at MWC 2019 in Barcelona with the support of CABLE TV e Kambarico.
---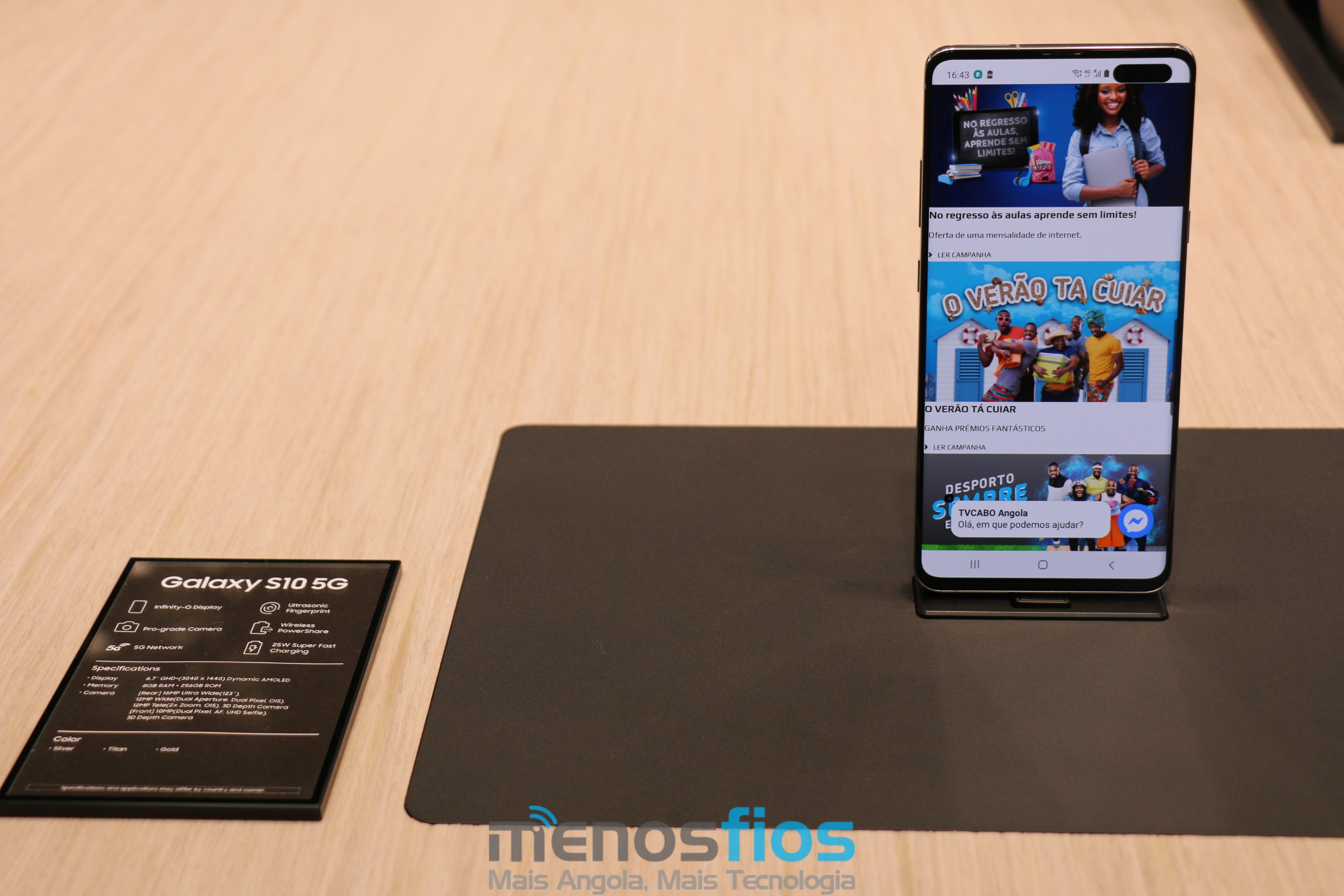 Recently the Samsung has released four models of the Galaxy S10, and one of the models that caught most attention is the Galaxy S10 5G, different from the normal Galaxy S10, S10 + and the S10e, and one of the first notable differences is the size and the four rear chambers. We had the opportunity to test the device, and there goes our evaluation:
For it is the device you are seeing in the images is the Galaxy S10 5G, with a light gray color, but it looks a bit different when viewed at a different radius angle. A plus point for aesthetic appearance.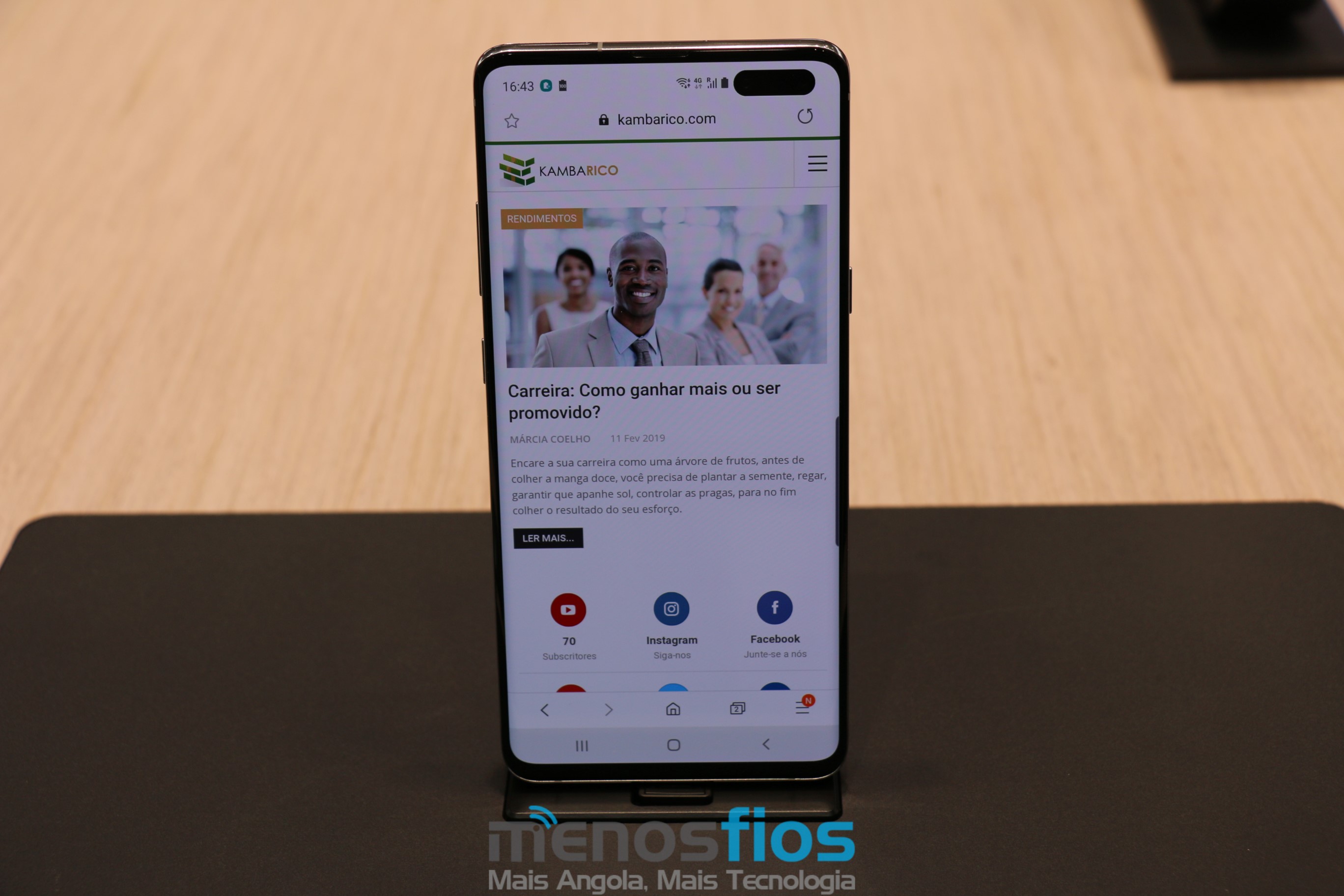 As for the display, the same looks curvilinear with a screen of 6,7 inches is the largest Galaxy S line smartphone so far (it's even bigger than the Galaxy Note). In addition to the incredibly large screen, the two front cameras hidden in the display is the second highlight. There is a double rear camera with a lens TOF (Time Of Flight) for facial recognition and the entire camera module blends well on the screen.
Still regarding the cameras, there is a telescopic rear camera with 12 megapixels, wide angle with 12 megapixels, ultra wide angle with 12 megapixels and a camera 3D of perceptive depth.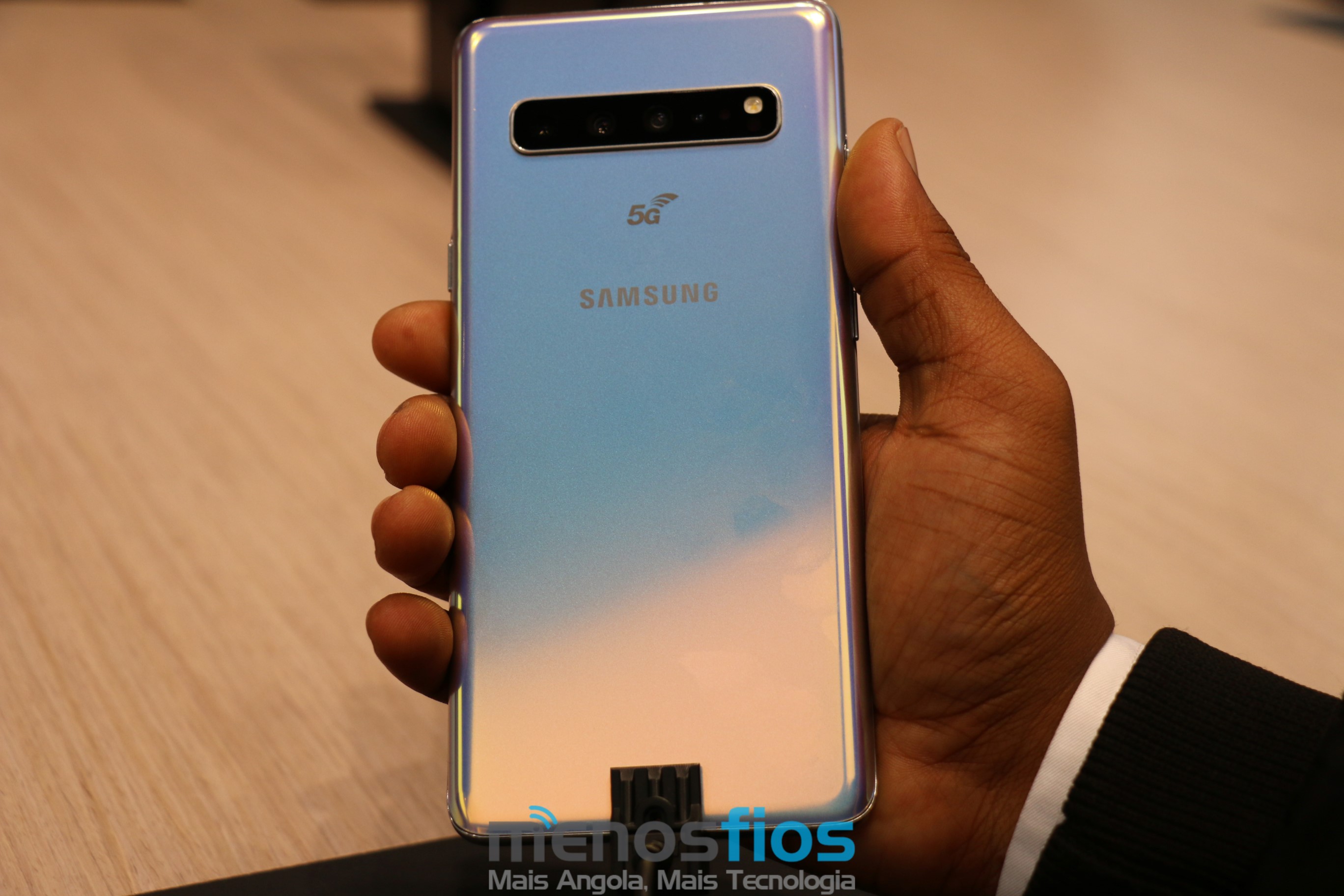 In addition to a 4.500m battery with 25W super-fast charging so consumers can take full advantage of the wide range of streaming and content as it will be interconnected to hyper-fast 5G connectivity.
With the Galaxy S10 5G, users can download a full season of a TV show in minutes, broadcast movies or sporting events, enjoy their favorite graphics-rich games with virtually no delay, participate in virtual reality and augmented reality experiences, and chat with friends and family on real-time 4K-quality video calls.
In the video below, we show you how Galaxy S10 5G really is: