The MenosFios team is at MWC 2019 in Barcelona with the support of CABLE TV e Kambarico.
---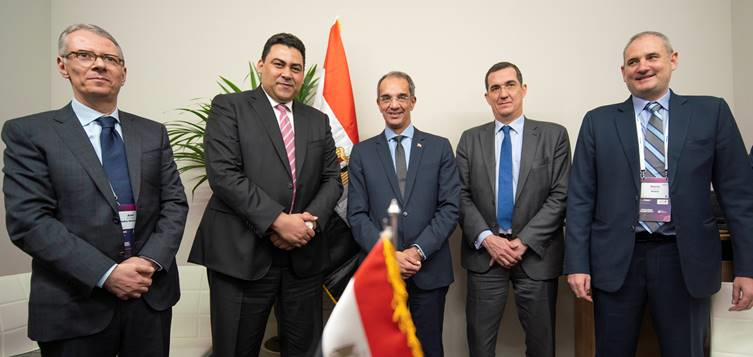 After Nokia and Rain signed the agreement to install the 5G network in South Africa, Nokia eventually won another customer in the African continent to install the 5G network, and this time it is Egypt.
Just on the last day of Mobile World Congress 2019, Telecom Egypt signed a memorandum of understanding with Nokia to introduce 5G network and test use cases. The memorandum was signed by Adel Hamed, (Executive Executive Director of Telecom Egypt) and Amr K. The Leithy (Responsible for Nokia's Middle East and Africa market), in the presence of a number of dignitaries from both countries and companies.
Under this memorandum of understanding, collaboration between the two sides will focus on the deployment of 5G as well as the assessment of appropriate use cases of 5G technology in the Egyptian market. In fact, this memo represents a turning point for Telecom Egypt towards its digital transformation strategy, particularly as the company already has a suite of state-of-the-art solutions and services ready for Nokia 5G connectivity.
A Nokia and Telecom Egypt will work together to deploy the 5G network with solutions end-to-end which provide ultra-fast connectivity with very low latency. This will allow the operator to support multiple usage scenarios and many business models in a flexible way, as well as connect billions of Internet of Things (IoT) to enable smart cities and improve the quality of life of citizens.