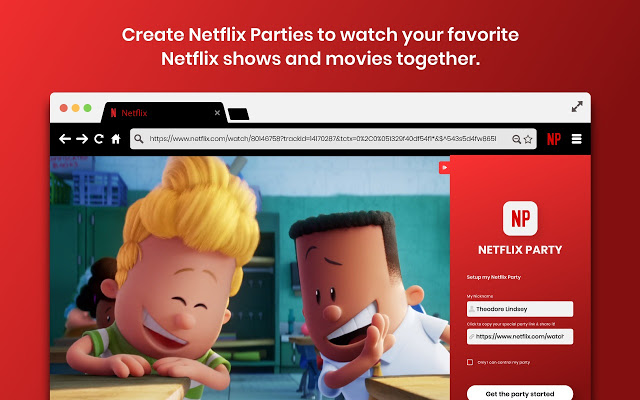 Coronavirus (COVID-19) caused "social detachment", leaving many people lacking all the group activities they were used to, such as watching movies with friends. But it seems that there is now a way to do it online, the Netflix Party, an extension of Chrome, allows you to watch movies and series with your friends and chat at the same time.
How does it work?
For a group of friends to have access to Netflix Party, each one must first access separate accounts of the Netflix. Choose a movie or show to watch, and the Netflix Party will sync playback across your accounts, so everyone can watch the same thing at the same time on their individual accounts. O Netflix Party includes a chat text on the side of the screen (like YouTube does during a live broadcast), so you and your friends can react and chat in real time.
How to download Netflix Party?
The first step is to visit the website netflixparty.com through a session the browser Google Chrome;
On the next screen, the user must click on "Get Netflix Party for free";
The page will be directed to the Chrome extensions portal. Just press the "Add to Chrome";
Then you must open a pop-up. Confirm the installation once an icon with the initials is complete NP, gray in color, will appear in the toolbar of the browser.