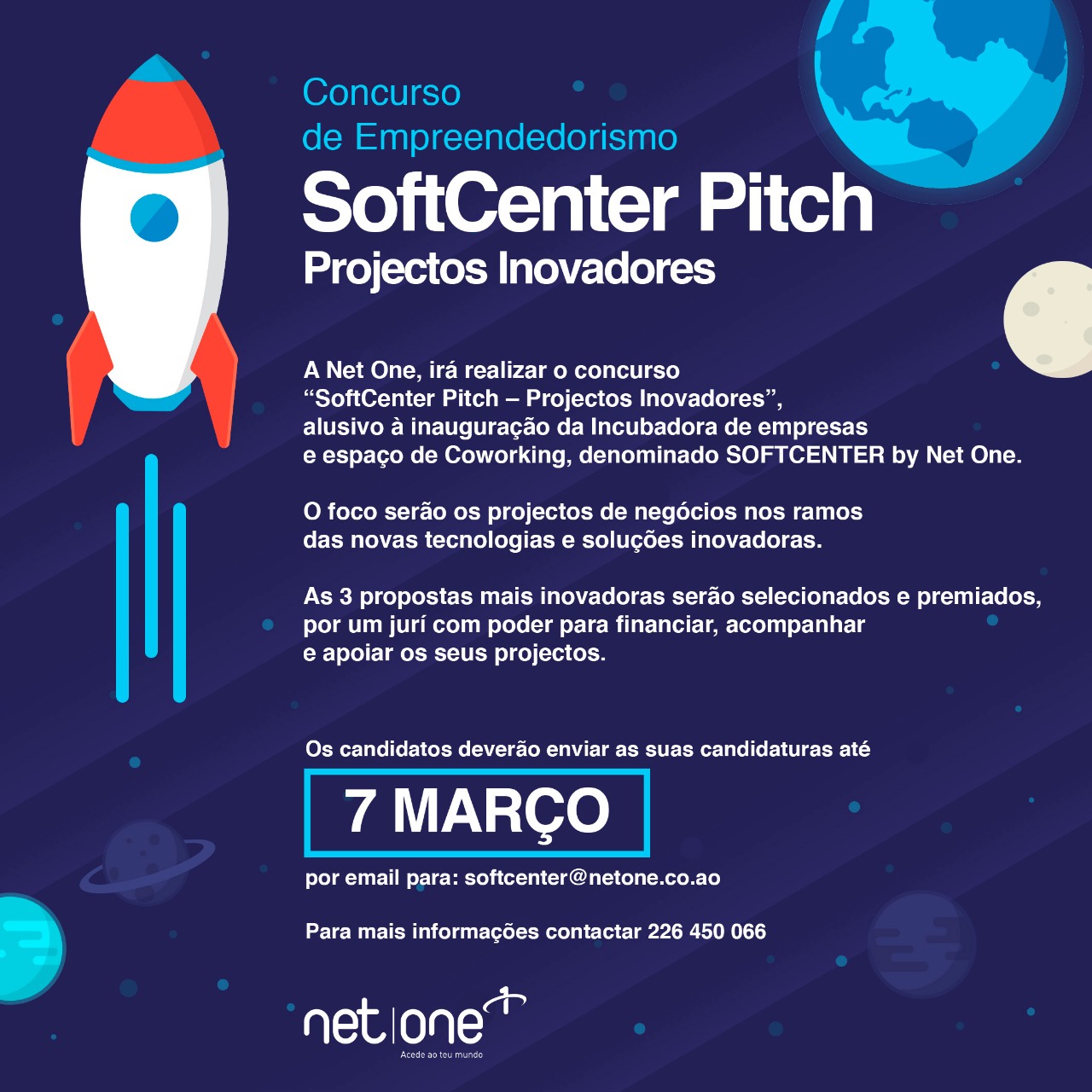 The Technological Entrepreneurship has gained emphasis in Angola, we have verified this with contests created by the Unitel Apps e Unitel IoT, Seedstars Luanda and several other events held by KiandaHub, BantuMakers, Acelera Angola and now NetOne decided to be part of this circle.
The company in question will hold the competition called "SoftCenter Pitch - Innovative Projects", Allusive to the inauguration of the incubator of companies and space of Co-Working with the name"SOFTCENTER by NetOne"
What will be the prize?
The three most innovative proposals will be selected by a jury, with the power to finance, monitor and support their projects.
The last day to submit your application is 7 on March 2018.
How to apply:
Candidates should send their projects to the following email address: [Email protected] and projects will only be accepted for new technologies and innovative solutions.