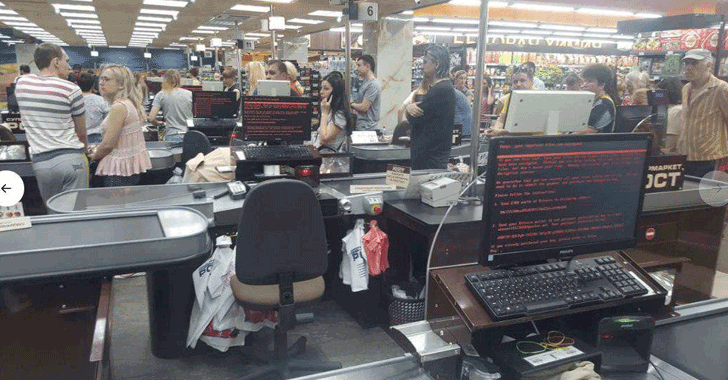 O WannaCry ransomware still not dead and another attack of ransomware on a large scale is causing chaos around the world. Several companies have shut down their services, power sources and banks across Russia, Ukraine, Spain, France, UK and India.
O new ransomware Petya is unpleasant and works very differently from any other ransomware malware. Unlike other traditional ransomware, instead of encrypting file by file, it replaces the Master Boot Record (MBR) and encrypts the Master File Table (MFT) of the hard disk, preventing the victim from accessing your files.
Petya ransomware has already infected the Russian state oil giant Rosneft, Ukrainian state electricity suppliers, "Kyivenergo" and "Ukrenergo". There are reports from several banks, the National Bank of Ukraine (NBU) and Oschadbank, as well as other companies that confirm that they were hit by the attacks of the Petya ransomware.
Infected users are advised not to pay the ransom because the hackers behind Petya ransomware can no longer receive their emails.
According to a scan, currently only 16's 61 anti-virus services are successfully detecting Petya's ransomware malware.