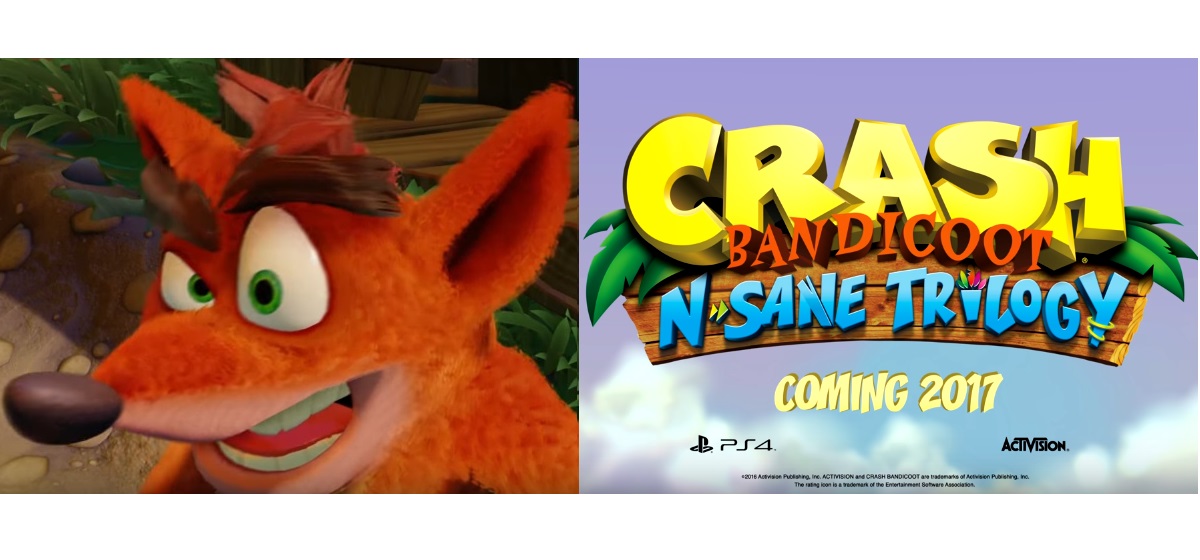 Certainly, many remember this great game called "Crash Bandicoot", so one of the most entertaining heroes of the gaming universe is back. THE Activision has recently revealed that the world's best-known marsupial arrives in time for summer vacation.
With almost 20 years of age, it will keep you in good shape known to users, and we will have proof of that in the next release of the trilogy Crash Bandicoot N. Sane which will be officially released on 30's June 2017 day.
This trilogy of the game, carries with it the following consignments:
Crash Bandicoot;
Crash Bandicoot 2: Cortex Strikes Back;
Crash Bandicoot: Warped.
As illustrated trailer which is below, all game lovers will find in the trilogy all the madness of this unlikely hero in worked versions and with support for the Playstation 4 Pro. With improvements in sound and image chapters, improvements were also promised in the checkpoints, and a timer mode.