The MenosFios team is in Barcelona to cover MWC 2018 with the support of CABLE TV.
---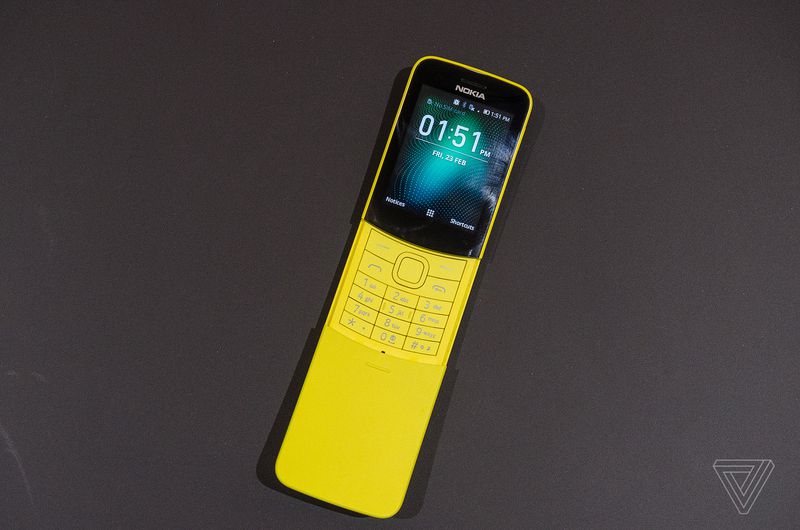 Once you have refurbished Nokia 3310, for sure that many will not remember some details of the famous film "Matrix", but whoever was attentive will remember this smartphone that Nokia decided to remodel and launch to the market.
The refurbished Nokia 8110 smartphone dubbed "Banana Phone Matrix", It is slightly curved and has a slider that allows you to answer and hang up calls, which will come out in traditional versions in black and yellow.
Features
The smartphone is compatible with 4G LTE networks, has 512 RAM RAM and 4 GB local storage. Inside there is a Qualcomm 205 Mobile Platform, 512MB RAM processor and 4GB storage. The phone looks great in pictures, it's relatively small with just a QVGA screen of 2,4 inches and a 2 mega pixels camera on the back.
To give the device an exclusivity, Nokia has placed a smart operating system on this smartphone, this is a basic feature that will not let users have access to the Android applications found on other Nokia Android smartphones.
To do this, Nokia is preparing an application store for the device, which will include Facebook so there is a chance that other third parties could create their own applications for it.
Price
This smartphone costs only 79 Euros (equivalent to 21.000 Kwanzas at the current exchange rate of commercial banks in Angola).
Did you enjoy seeing this refurbished smartphone?