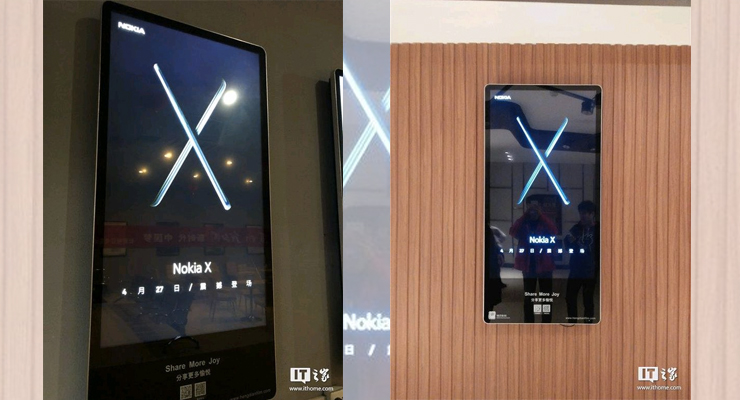 During the Mobile World Congress 2018, the Nokia unveiled its top-of-the-range smartphones for 2018, but apparently the brand has more news and soon we will have another new smartphone.
A number of commercials have recently been spotted in China for a new smartphone called Nokia X. According to the announcements, the new smartphone will be unveiled next April 27. Unfortunately none of the occasions has revealed any feature on what this smartphone can offer its users.
There are no rumors?
Even in terms of rumors, the information is virtually nonexistent. It is said only that you can arrive in two variants of 4GB / 6GB of RAM, and that it should contain a processor Qualcomm Snapdragon ou MediaTek. Also circulating information that put this Nokia X in the mid-range smartphone segment, but everything is still far from being confirmed.
The name given to this smartphone is very appealing to a smartphone, it is expected that HMD Global will be able to surprise once again launching a smartphone that is not only attractive, but also able to offer excellent performance and perhaps to compete with the iPhone X.
At the moment there is no information about its availability in terms of international markets, but more certain is that eventually Nokia X is even launched globally.