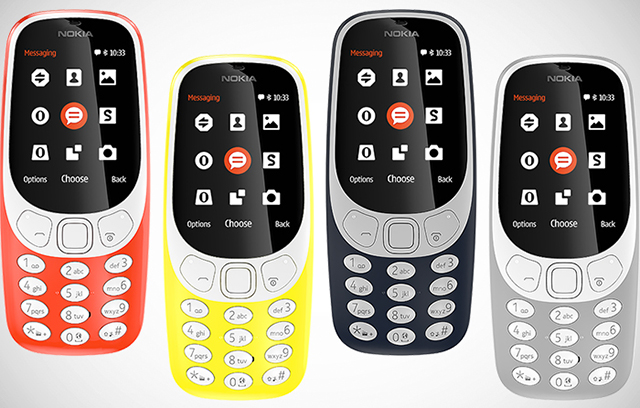 O Nokia 3310, known by many as the brand's almost indestructible mobile phone Nokia and one of the most iconic devices of all time was re-released, bringing a basic aspect that characterized him in other times.
The announcement of the return of the Nokia 3310 model was made this Sunday in Barcelona, ​​the eve of the Mobile World Congress- MWC 2017. The new Nokia 3310 will be packable with micro-SIM cards.
The game Snake, also known as "snake game" by the Angolans is back and besides being embedded in the mobile phone, will also be included in the Facebook Messenger. The device is an alternative for those who want a cheap device.
"The rebirth of a modern classic"
The new version of Nokia 3310 is a device with 2,5G connection and does not have the system Android; and counts only with a display that this time comes colorless from 2,4 inches (almost three times the size of the original), a 2 MP camera and battery that ensures 22 hours of connections.
The new 3310 model will be lighter with less than 80 grams, in contrast to previous 133 and the thinner the previous one had 22 millimeters wide and will now only have 12.8 multimeter. The same will be available worldwide from the second quarter and by the suggested value of 49 euros.
Technical specifications of the new Nokia 3310:
System:

band

dual 900 / 1800 MHz
Software Platform: Nokia Series 30 +
Dimensions: 115.6 51.0 x x 12.8mm
Weight: 79,6 g (including battery)
display: 2.4 Inches QVGA (240 * 320)
Conectividademicro

USB

, AV connector of 3,5 mm
Bluetooth: 3.0
Chamber: 2MP with LED flash
Flashlight: LED