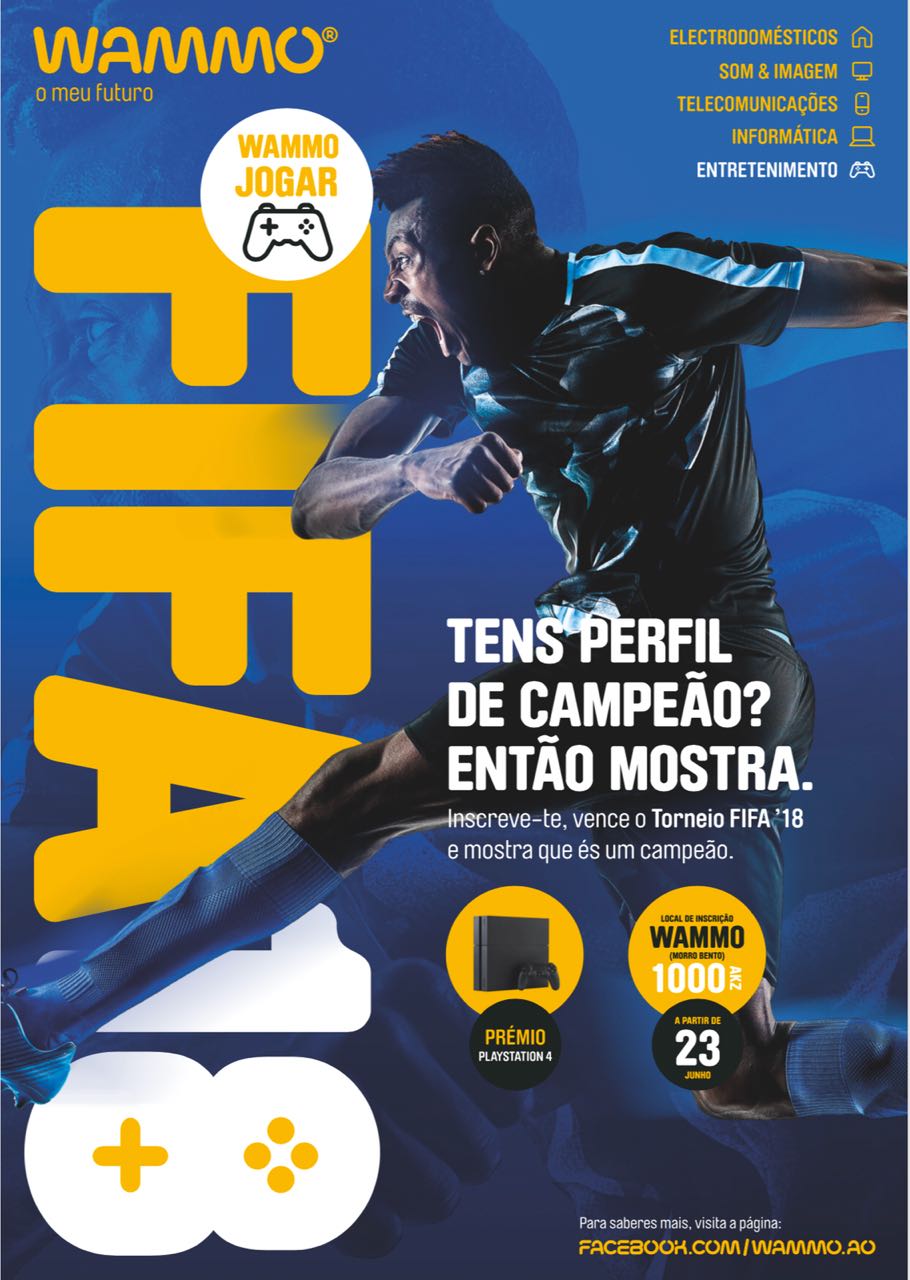 The "Wammo FIFA 18" electronic gaming tournament is back. Registration has started, but e-Sports lovers still have plenty of time to be part of this event. See the details below:
Registration Criteria:
- Present the identity card + 1000 kz + Donations (Non-perishable food. Donations must be taken only on the day of the match). There are additional rules that must be read in the "Tournament Rules".
Start of registration: 23 of June.
Place of Registration: Wammo at Shopping Avenida - Morro Bento, Luanda.
Registration opens on the day June 23 and close on 22 on July.
The 1th Round kicks off between 21 and 22 in July.
The 2ª Segunda and 3ª eliminatory ones in the day 28 of July.
The 4ª and 5ª Qualifiers on the 29 day of July.
Group Phase: Pass the 1 first of each group (2 laps) / 29 of July.
Quarterfinals • Mata Mata (two hands) / 29 of July.
Semifinal / 29 of July.
Final /July 29
Awards
Trophy + Medal + Playstation 4 + 200.000 Voucher kz + Kit
Sponsors.
Medal + Voucher 100.000 kz + Sponsors Kit.
Medal + Voucher 50.000 kz + Sponsors Kit.
---
You can consult the tournament rules at: http://bit.ly/2rIxxDZ