The Global Entrepreneurship Week in Angola (GEW Angola) started! Several events aimed at entrepreneurs are being held to promote the spirit of innovation. Dreaming has no limits… This is the motto of the official opening of the Global Entrepreneurship week that took place today in the Media 28 de Agosto.
What events marked the 1 day of GEW Angola?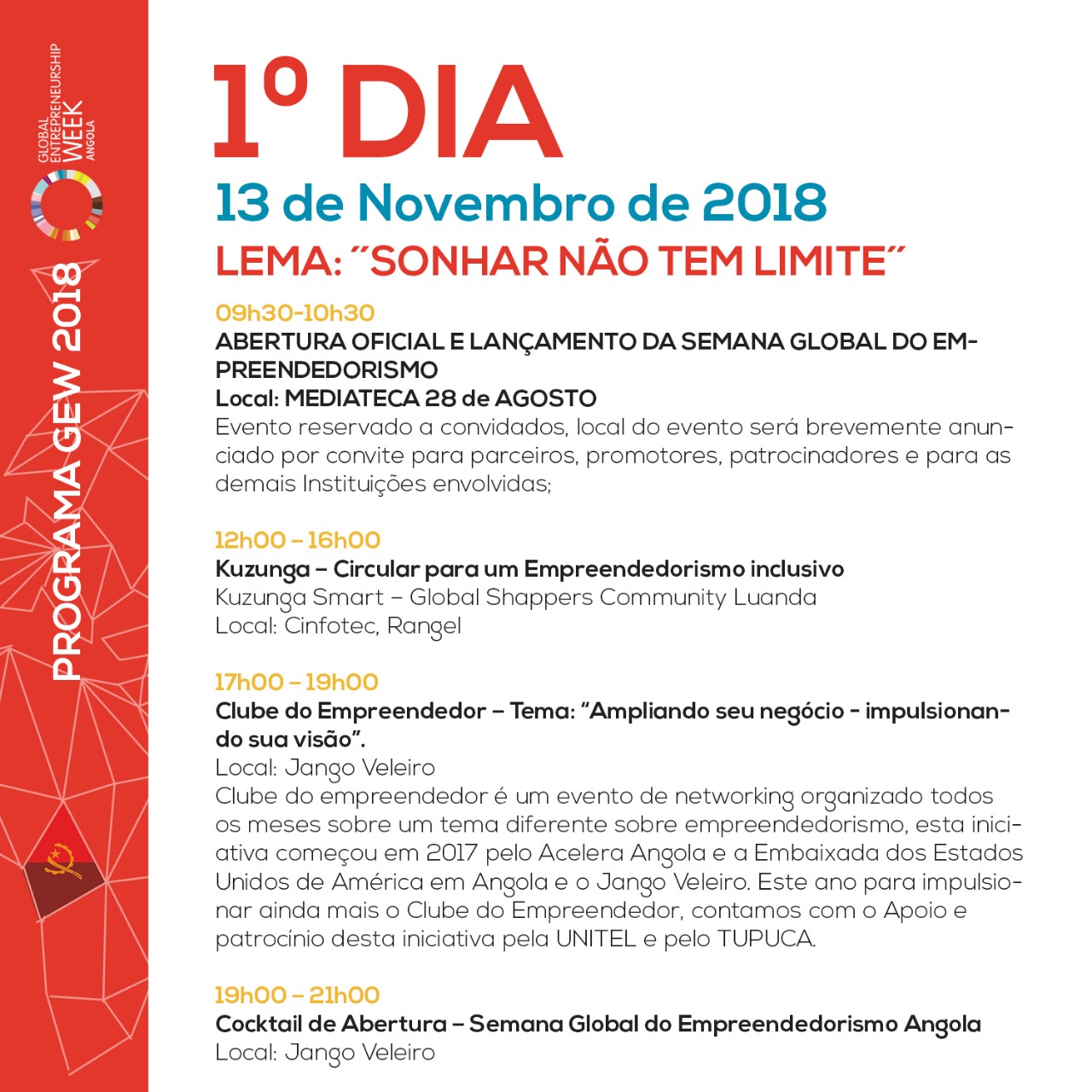 Below some photos of the event:
Events related to GEW Angola continue. To participate in the various GEW events, from 12 to 18 in November! click in https://goo.gl/Hww1Rc and register to participate.