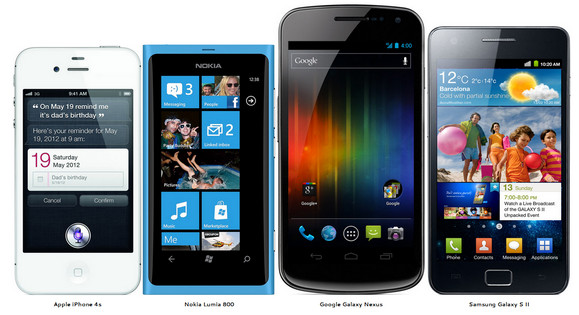 Nowadays, the mobile phone is no longer just a communication device and has become a child, an accessory, a reference to status, an indispensable item, a company for all times ... An addiction!
I've heard people say, "my phone is my life". In my view, too much responsibility attached to an inanimate being.
We feel so much when they fall, when they strike or when something bad happens. But what leads us to choose the love of our lives, of the present times?
There are many questions at the time of choice, and in a sense they converge.
In this market, we find Apple lovers, who do not care much about the characteristics of the phone, as long as it has an apple bitten, is already good size. To counteract them appear the androiders, who prefer freedom when it comes to sharing files and others. And last but not least, we have the versatile ones that analyze the mobile phone as a whole, its pros and cons.
In unanimity, the characteristics raised to qualify a mobile phone with good were: design, generation, load durability, sound quality, functionality, graphics quality, sensors, browser speed, operating system, camera quality, storage capacity, complexity applications, the processor and the performance of the mobile phone itself.
In the end, it all boils down to the tastes of each and the price / quality match.
_______________________________________________________________________________
This text was written by Rosema Matias, especially for MenosFios.com
Editor's Note: Does today's guest describe the steps she usually follows in buying a new mobile phone, do you agree with the opinion or do you think there are more factors that influence the purchase of a mobile phone?