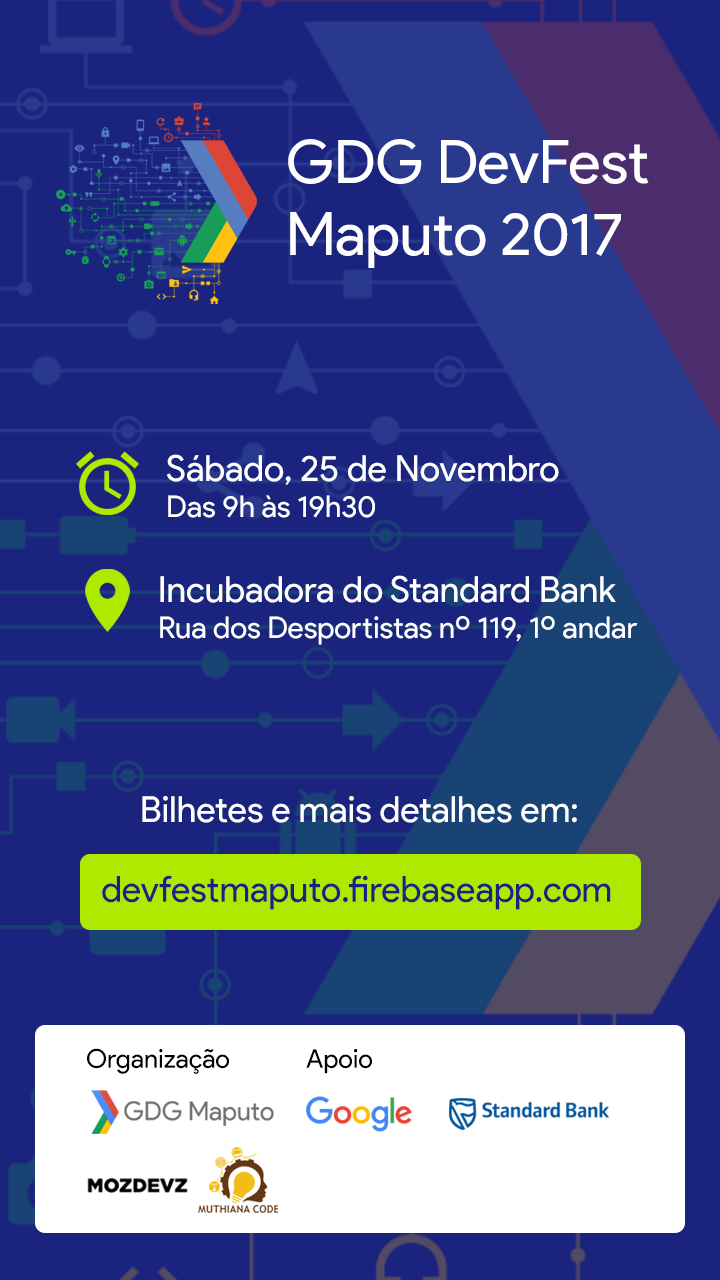 Firstly, he could point out that Mozambique is at an excellent pace when it comes to holding technology events, since in a short time it has held events such as Open Dataton Maputo 2017, Ea Conference on African Women in Technology.
But it seems that before the year 2017 is over, the city of Maputo will host another event, this time it's about GDG DevFest, which is the largest festival of Google technologies, where news and trends from the world of software development are revealed.
The event GDG DevFest consists of developer events developed by the community, and takes place worldwide for the purpose of building communities and learning about Google technologies.
o GDG DevFest Maputo 2017 will take place on November 25th, starting at 09:00 am, in the Standard Bank incubator. If you want to participate, buy your ticket by clicking here.
Have you attended any GDG DevFest events?